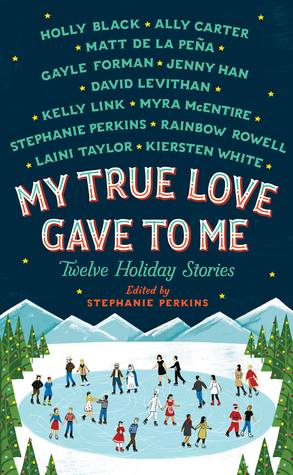 Title: My True Love Gave to Me
Compiled By: Stephanie Perkins
Published: January 24, 2014 by Del Rey (Random House)
(
Amazon
/
Goodreads
)
Synopsis: If you love holiday stories, holiday movies, made-for-TV-holiday specials, holiday episodes of your favorite sitcoms and, especially, if you love holiday anthologies, you're going to fall in love with My True Love Gave To Me: Twelve Holiday Stories by twelve bestselling young adult writers, edited by international bestselling author Stephanie Perkins.
Whether you enjoy celebrating Christmas or Hanukkah, Winter Solstice or New Year's there's something here for everyone. So curl up by the fireplace and get cozy. You have twelve reasons this season to stay indoors and fall in love
Have you ever read a book that you thought might not work for you, but you decided to give it a try anyway? I mean reading tastes change. Sometimes books surprise you. So when I saw that this was my book club book for December, despite the fact that I don't usually like short stories or contemporary romances, I decided to give this one a try. Unfortunately, despite liking a few of the stories, it wasn't my kind of read.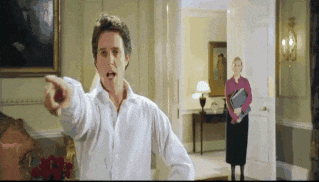 For one thing I just generally don't like short stories. I am the kind of reader who likes to be able to get to know a character on a deeper level. I don't often connect with someone right away so I need to be able to take time to get to know them. I want to see some character growth or development. With short stories I often feel like just when I am relating to the character it's over. And same can be said with the plot of the stories. Just when I'm starting to enjoy things, it's over. Now, I'm not saying that authors can't make it so I connect with a character or world in a short story, but that's often tough for me. So in a book full of short stories, I'm already at a disadvantage.
But some authors were able to do that for me. My favorite was probably Midnights by Rainbow Rowell. I have yet to read anything by Rainbow that I didn't love. She just puts so much humor in her writing and always creates characters who feel realistic, making them easy to relate. I found her story to be really fun and unique. I also really liked Krampuslauf by Holly Black. Despite being a prolific writer I have only read one Holly Black book and I didn't love it. But I found her story to be really interesting. It was a little darker than some of the others and had more fantasy to it which in a book of mostly contemporaries I liked that. It took a turn about halfway in which honestly reinvigorated my enjoyment of the book. I was honestly feeling a little bored before that.
There were also a few stories that I thought were pretty good. The Girl Who Woke the Dreamer by Laini Taylor for example. This one was also a little darker and had some fantasy elements. I also think Laini did a good job with characterization. What the Hell Have You Done Sophie Roth by Gayle Forman was also pretty good. I've been avoiding reading her books because I don't do sad on purpose but this had good characterization and plot development. Star of Bethlehem by Ally Carter was good as well. I love Ally Carter and though this one was pretty fun because it had a bit of a mystery to it and if it didn't then I figured out the twist.
Many of the other stories while not particularly bad, just seemed to blend together for me. Even some of the ones I listed already didn't have much of a hook for me. They either felt like they were a little short or sometimes even too long. In general this book is geared towards fans of romances. It's all about couples getting together. Most of the stories felt like a bunch of holiday insta-love stories or holiday meet-cutes straight out of Hallmark made-for-TV movies. For most of them if this was maybe the beginning of larger book I think I would liked them a little bit more. But not being a fan of short stories, much less romances this book wasn't my cup of cocoa.
On the whole, while I did find this to have some good stories My True Love Gave to Me isn't my kind of read, being someone who is not really a fan of short stories or contemporary romances. But I know a lot of people really loved it so if you are a fan of romances don't let my thoughts persuade you against it.
Buy/Borrow/Bypass:
Borrow.
If you are a fan of contemporary romance and are looking for something to get in the holiday spirit then pick this book up. If you are not then I would probably pass on this book.
Have you read My True Love Gave to Me? What did you think? Leave me a comment with your thoughts. Thanks for stopping by and HAPPY READING!