A weekly meme hosted by
Breaking the Spine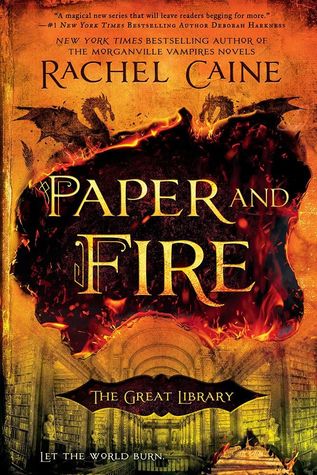 Title: Paper and Fire


Series: The Great Library #2
Author: Rachel Caine

Published: July 7, 2016 by NAL (Penguin Group)




Synopsis: In Ink and Bone, New York Times bestselling author Rachel Caine introduced a world where knowledge is power, and power corrupts absolutely. Now, she continues the story of those who dare to defy the Great Library—and rewrite history…

With an iron fist, The Great Library controls the knowledge of the world, ruthlessly stamping out all rebellion, forbidding the personal ownership of books in the name of the greater good.

Jess Brightwell has survived his introduction to the sinister, seductive world of the Library, but serving in its army is nothing like he envisioned. His life and the lives of those he cares for have been altered forever. His best friend is lost, and Morgan, the girl he loves, is locked away in the Iron Tower and doomed to a life apart.

Embarking on a mission to save one of their own, Jess and his band of allies make one wrong move and suddenly find themselves hunted by the Library's deadly automata and forced to flee Alexandria, all the way to London.

But Jess's home isn't safe anymore. The Welsh army is coming, London is burning, and soon, Jess must choose between his friends, his family, or the Library willing to sacrifice anything and anyone in the search for ultimate control…

Ink and Bone seriously blew me away. It was probably my favorite under the radar read of the year. It has an amazing and atmospheric world and a really exciting plot with a complex and sinister villain WHO IS THE LIBRARY. Plus the setting is really cool with the alternate history and a really interesting boarding school. It's great.

So obviously I need the sequel. It didn't really end on a cliffhanger but it did end with me needing more. I need to know where this series goes for both the characters and the world. I think things are going to get super intense in this book and if the synopsis is anything to go off of that sounds right.


Obviously I need it. I received a copy from the publisher via Netgalley last month (Thanks NAL/Penguin) and I can't wait to start reading it!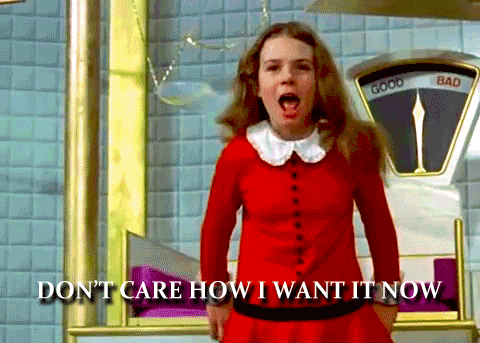 What about you? What are you waiting for this Wednesday? Are you waiting on And I Darken along with me? Leave me a comment with your thoughts. Thanks for stopping by and HAPPY READING!