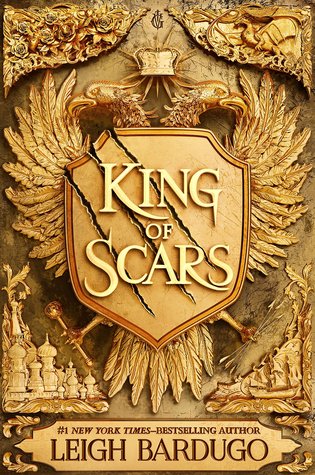 Title: King of Scars
Series: Nikolai Duology #1
Written by: Leigh Bardugo


Published: January 29, 2019 by Imprint (Macmillan)




Synopsis: Nikolai Lantsov has always had a gift for the impossible. No one knows what he endured in his country's bloody civil war—and he intends to keep it that way. Now, as enemies gather at his weakened borders, the young king must find a way to refill Ravka's coffers, forge new alliances, and stop a rising threat to the once-great Grisha Army.

Yet with every day a dark magic within him grows stronger, threatening to destroy all he has built. With the help of a young monk and a legendary Grisha Squaller, Nikolai will journey to the places in Ravka where the deepest magic survives to vanquish the terrible legacy inside him. He will risk everything to save his country and himself. But some secrets aren't meant to stay buried—and some wounds aren't meant to heal.
Leigh Bardugo is an autobuy author. I have loved all her books in the world of the Grisha and honestly they have been getting better. I would be super excited about any new Leigh Bardugo book and therefore I am excited about this one.
Plus, IT'S A BOOK ABOUT NIKOLAI. If you didn't love Nikolai in the original series then I don't know who you are and I don't want to be your friend. He was definitely one of the more interesting characters in that series and had great development. I am excited to learn more about him and see what everything is like for him now.
I am also really excited to find out what things are like in Ravka. There were some vague mentions in Six of Crows but I think there is a lot more going on and I assume plenty of political intrigue. And there are more characters I am excited to check back in with. Nina Zenik has perspectives you guys!
I am very excited to read this book. I might listen to the audio depending on who narrates it but I will definitely be getting a copy. I need to read this book so badly. MORE GRISHAVERSE!!! *flails*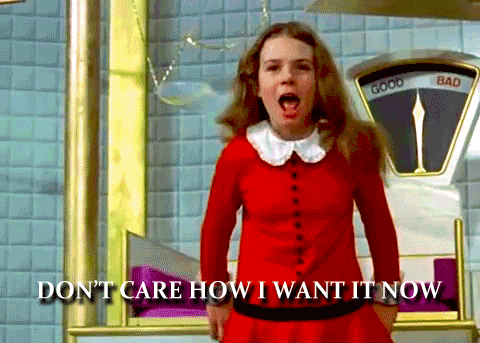 What about you? What are you waiting for this Wednesday? Are you waiting on King of Scars along with me? Leave me a comment with your thoughts. Thanks for stopping by and HAPPY READING!