A weekly meme hosted by
Breaking the Spine
Title: Providence


Published: June 19, 2018 by Lenny Books (Random House)




Synopsis: A propulsive new thriller about the obsessive nature of love when an intensifying relationship between best friends is disrupted by a kidnapping.

Growing up as best friends in small-town New Hampshire, Jon and Chloe are the only ones who truly understand each other, though they can never find the words to tell one another the depth of their feelings. When Jon is finally ready to confess his feelings, he's suddenly kidnapped by his substitute teacher who is obsessed with H.P. Lovecraft and has a plot to save humanity.

Mourning the disappearance of Jon and facing the reality he may never return, Chloe tries to navigate the rites of entering young adulthood and "fit in" with the popular crowd, but thoughts of Jon are never far away.

When Jon finally escapes, he discovers he now has an uncontrollable power that endangers anyone he has intense feelings for. He runs away to protect Chloe and find the answers to his new identity--but he's soon being tracked by a detective who is fascinated by a series of vigilante killings that appear connected.

Whisking us on a journey through New England and crashing these characters' lives together in the most unexpected ways, Kepnes explores the complex relationship between love and identity, unrequited passion and obsession, self-preservation and self-destruction, and how the lines are often blurred between the two.
I loved the You duology by Caroline Kepnas. They were some of my favorite books of the year when I read them. They were really complex and dark mysteries and thrillers. I loved the characters and how you were in the head of a serial killer who was still very sympathetic, watching him murder people. I didn't even know she was coming out with a new book but when I did I knew I needed to read it!
But even if I didn't love this author I probably would still want to read this book. It sounds like a truly fascinating read with a kidnapping, Lovecraft, and what I think is a little bit of a supernatural element. I'm also super excited to read a book that takes place in Providence. When I read You it made me miss Rhode Island and I have since moved back there and am interested to see in Kepnes does it justice.
,
I am definitely excited about this book. I was approved for an e-ARC on Netgalley so I am hoping to read it sooner rather than later. But I think I will save it for the summertime because I love to read thriller in the summer. There is just something about reading a gripping read on the beach and this will be such a perfect one.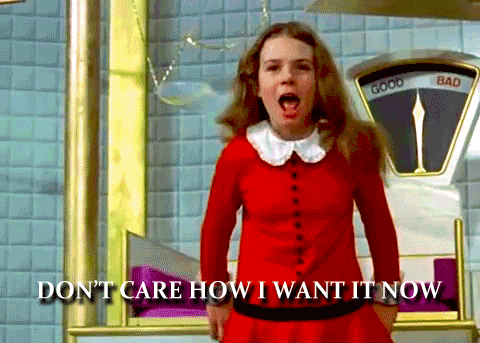 What about you? What are you waiting for this Wednesday? Are you waiting on Providence along with me? Leave me a comment with your thoughts. Thanks for stopping by and HAPPY READING!