Fluffy Contemps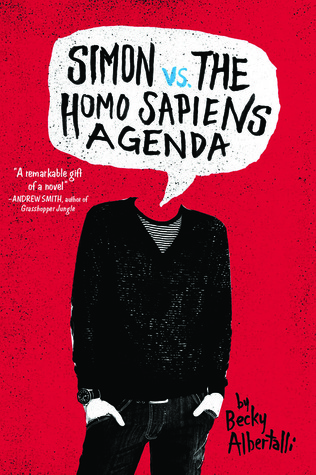 1.) Simon Vs. the Homosapiens Agenda by Becky Albertalli
-
Add to Goodreads
This book is adorable and hilarious but it also has a message to it which is cool. It was one of my absolute favorite books of last year and of you have not yet read it then take it with you the next time you go to the beach.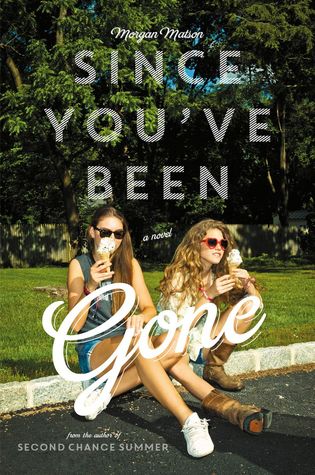 2.) Since You've Been Gone by Morgan Matson
-
Add to Goodreads
The book that got me into reading Contemps about a year and a half ago had to make this list. Plus Morgan's books just scream summer and this one is no exception. This one is fun and sweet and I really liked it.
3.) The Only Thing Worse Than Me is You by Lily Anderson
-
Add to Goodreads
I only just read this one but it made such an impression that when I was putting this list together I had to add it. It's cute, fluffy, and adorable and a really fast read which is perfect for taking to the beach. Plus there's the Retelling element which gives it that something extra.
Not So Fluffy Contemps
4.) Aristotle and Dante Discover the Secrets of the Universe by Benjamin Alire Saenz
-
Add to Goodreads
I read this book last year at this time and absolutely loved it. It takes place over a summer so of course it has that vibe going for it but it's also a great story of friendship and finding yourself and so much more. Side note: Hamilton fans, the audio is brilliantly narrated by Lin-Manuel Miranda!
5.) I'll Meet You There by Heather Demetrios
-
Add to Goodreads
This book might take place in summer. Or just somewhere super hot. But either way, it has summer vibes to it. I didn't expect to like this book as much as I did but it balances serious and lighthearted and has a great romance.
6.) Eleanor and Park by Rainbow Rowell
-
Add to Goodreads
When making a list of Contemps I have to put Rainbow Rowell on it. She is my favorite, after all. Plus Eleanor and Park is just such an amazing book. It's sweet, it's funny, it's serious. Even when I thought I didn't like romances, I loved Eleanor and Park.
Mysteries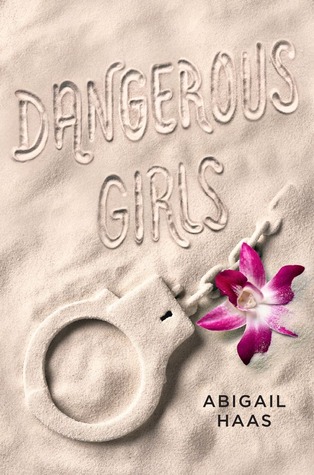 7.) Dangerous Girls by Abigail Haas
-
Add to Goodreads
If I am being totally honest my favorite beach reads are mysteries. I like the drama and opportunity to solve something when I kick back on the sand. Not only is this one fantastic but it takes place on a tropical spring break so you have the beach vibes for sure.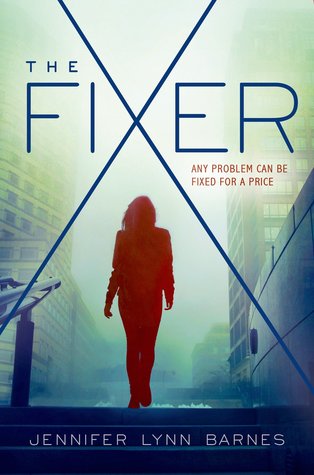 8.) The Fixer by Jennifer Lynn Barnes
-
Add to Goodreads
My next read is the sequel to this book and I am so excited. It's a fantastic read that is like YA Scandal. It's got so many great mystery elements that for me is perfect to take to the beach.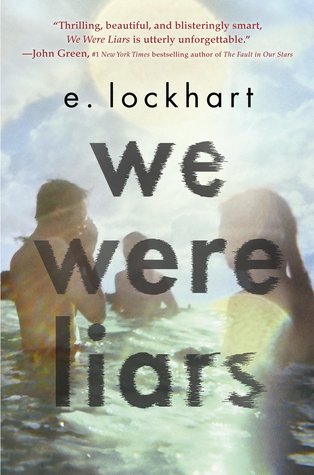 9.) We Were Liars by E. Lockhart
-
Add to Goodreads
Despite the fact that I didn't think this was a super complex mystery I still really liked it. Plus it takes place on a beach house on an island so there are serious summer vibes to it. I'm not sure I would recommend taking it to your beach house because reasons but a trip to the beach, for sure.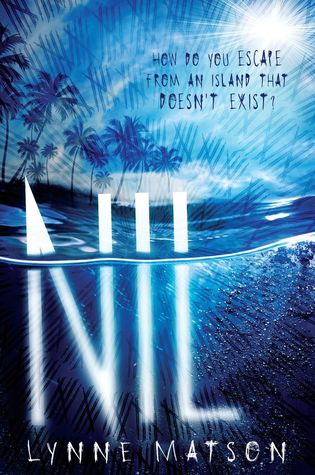 10.) Nil by Lynn Matson
-
Add to Goodreads
Today the final book in this series comes out and I am so excited to read it. This series is YA Lost which I love and therefore it takes place on a mysterious tropical island. So there are summer vibes with the island and there's the mystery aspect for me.
Fantasies - In Case You're Not a Contemp Fan
11.) Jackaby by William Ritter
-
Add to Goodreads
I originally had this in my mystery category but then decided to do a fantasy one so I moved it. But seriously these books are brilliant. They're hilarious and complex and I am super obsessed with them. They're pretty fast reads so you can marathon them in August when book 3 comes out.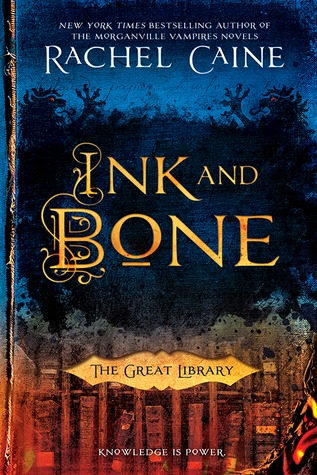 12.) Ink and Bone by Rachel Caine
-
Add to Goodreads
I read this last year and it definitely has summer vibes for me. It is kind of a boarding school book which shouldn't feel like summer but it's set in Alexandria so there's the desert which maybe counteracts that. Plus it's just a great book and I want more people to read it.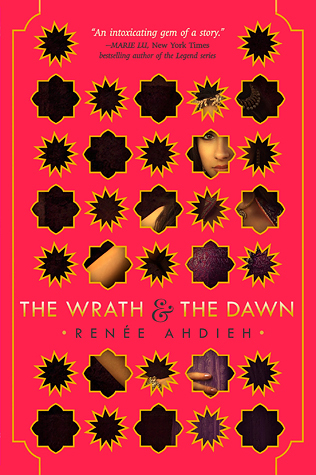 13.) The Wrath and the Dawn by Renee Ahdieh -
Add to Goodreads
I'm definitely a fan of this series. It's got subtle fantasy elements and great characters. What I like about it for this list though is that it has a lot of aspects I like about contemporaries so if you are more into reading those over the summer maybe check this out.
Those are my favorite beach and summer reads? What books made your list? Leave me a comment with your thoughts. Thanks for stopping by and HAPPY READING!