A weekly meme hosted by
Breaking the Spine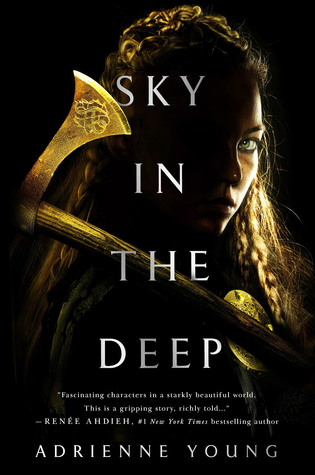 Title: Sky in the Deep


Published: April 24, 2018 by Wednesday Books (Macmillan)




Synopsis: OND ELDR. BREATHE FIRE.

Raised to be a warrior, seventeen-year-old Eelyn fights alongside her Aska clansmen in an ancient, rivalry against the Riki clan. Her life is brutal but simple: fight and survive. Until the day she sees the impossible on the battlefield—her brother, fighting with the enemy—the brother she watched die five years ago.

Faced with her brother's betrayal, she must survive the winter in the mountains with the Riki, in a village where every neighbor is an enemy, every battle scar possibly one she delivered. But when the Riki village is raided by a ruthless clan thought to be a legend, Eelyn is even more desperate to get back to her beloved family.

She is given no choice but to trust Fiske, her brother's friend, who sees her as a threat. They must do the impossible: unite the clans to fight together, or risk being slaughtered one by one. Driven by a love for her clan and her growing love for Fiske, Eelyn must confront her own definition of loyalty and family while daring to put her faith in the people she's spent her life hating.
This is one of, if not, my most anticipated debut of 2018. I mean it's been on my TBR for ages since I first learned about it from I think Mackenzi Lee last year at some point. It is a total me book. High fantasy inspired by Vikings. I mean COME ON! I've been wanting a good Viking book for ages and I'm super excited for this one in the hopes that I finally found it.
I'm also super intrigued by this book because of the character. The main character is a tough female warrior and I am totally on board for that. I love strong female characters and I am so on board for that in this book. I haven't seen a ton of early reviews for this one but the reviews I have seen were mostly really positive and even the negative ones enjoyed the character.
,
I am definitely excited about this book. I was approved for an e-ARC on Netgalley so I am hoping to read it sooner rather than later. But I am a little nervous. I don't want hype or my expectations to get the best of me here. I am really looking forward to this one and I hope it lived up to my hype.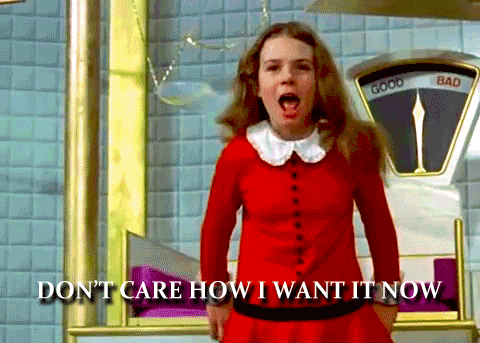 What about you? What are you waiting for this Wednesday? Are you waiting on Sky in the Deep along with me? Leave me a comment with your thoughts. Thanks for stopping by and HAPPY READING!