1.) The Slow Regard of Silent Things by Patrick Rothfuss - Add to Goodreads
I'm about finish The Wise Man's Fear and I really enjoyed this series. This is a novella about one of my favorite characters in the series, the mysterious Auri. I really need to read to satiate my desire before Doors of Stone comes out.
2.) Beastly Bones by William Ritter - Add to Goodreads
So this is sort of cheating because I've had this one on my list for awhile now but I just got approved for an ARC on Netgalley so it was added to the actual TBR and not the wishlist.
3.) Ice Like Fire by Sara Raasch - Add to Goodreads
I just finished Snow Like Ashes and really liked it. For my tortured relationship with first books that's pretty good. I'm excited to keep going with the series. I see Sara is going to be at BEA so I'm hoping there will be ARCs.
4.) Blood and Salt by Kim Liggett - Add to Goodreads
I usually hate the comparisons but "Romeo and Juliet meets Children of the Corn" has me intrigued. Unrequited love in a creepy town with murderous children has me sold.
5.) The Winner's Kiss by Marie Rutkowski - Add to Goodreads
I finished The Winner's Curse a few days ago and it gutted me! I really need this book. I need to find out what happens to Kestrel and Arin. *holds back feels*
6.) Powerless by Tera Lynne Childs and Tracy Deebs - Add to Goodreads
This sounds a little bit like Steelheart but I'm such a sucker for books with superpower magical systems and the idea of good and evil that this book explores. I got an ARC on Netgalley and I'm so excited to read it!
7.) Pretty Baby by Mary Kubica - Add to Goodreads
I really enjoyed Mary Kubica's debut The Good Girl, it was a great thriller. I'm excited to get my hands on another one of her books, it sounds just as engaging and mysterious.


8.) Velvet Undercover by Teri Brown - Add to Goodreads
Seriously, this book sounds absolutely amazing! It's about a female spy during World War I. Yes, this is a total me book. I need it!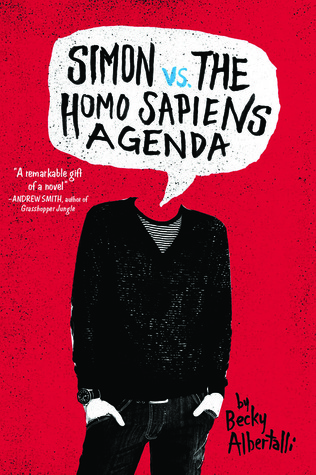 9.) Simon vs. The Homo Sapien Agenda by Becky Albertalli - Add to Goodreads
Everyone has been raving about this book lately, maybe because it comes out next week. I am just getting more into contemporary novels and this one sounds really good. It sounds like it has the kind of humor and coming-of-age I enjoy.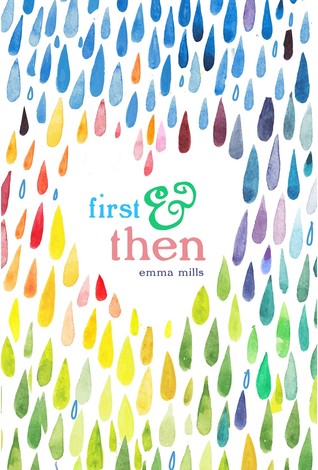 10.) First and Then by Emma Mills - Add to Goodreads
Another contemporary novel. The cover for this came out recently and it sounds like a really interesting read. I've seen some of Emma's YouTube videos and her humor is what I like to see in my contemp so I'm excited.
11.) Legacy of Kings by Eleanor Herman - Add to Goodreads
Historical Fantasy about Alexander the Great. Yes... please. I'm expecting this to be dark and gory with lots of political intrigue and death, which is the kind of fantasy I enjoy.
12.)
Dreamstrider by Lindsay Smith - Add to Goodreads
This one's been on my list for awhile too but the cover just came out and it is confusing and beautiful. The book too sounds amazing with a crazy fantasy world and political intrigue. I loved Sekret and I need more of Lindsay's books

What about you? What books are new to your TBR list? Are there any I mentioned that you have read or want to read? Leave me a comment with your thoughts. Thanks for stopping by and HAPPY READING!