I'm not in a book club, nor have I ever been in one. I assume that the best thing about a book club is having a person or people to discuss books with. So I'm changing the topic a little but to the "Top Ten Books to Read As Readalongs or Buddy Reads." I love doing readalongs and buddy reads with fellow bloggers to discuss certain books and here are a few I've been thinking about.
1.) A Darker Shade of Magic by V.E. Schwab - Add to Goodreads
I'm so excited for this book and I know I'm going to want to flail and discuss all the amazingness. There are certain fantasy novels that I always need to discuss with people and I have a feeling this will be one of them.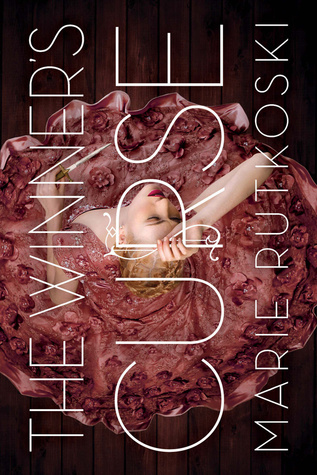 2.) The Winner's Curse by Marie Rutkowski - Add to Goodreads
The second book in this series is coming out in March and I really want to read them both. I realized in a TTT post a few weeks ago that a bunch of people have not read it yet either. It'd be amazing to share this book.
3.) The Way of Kings by Brandon Sanderson - Add to Goodreads
I really need to read more of the Cosmere books. Next up for me is probably the Stormlight Archives which are kind of intimidating. I actually just noticed a bunch of BookTubers are doing a Cosmere readalong. JOINING! (check out the #YearofCosmere hashtag on Twitter for the info)
4.) Shadows of Self by Brandon Sanderson - Add to Goodreads
I mean basically same as above. But also I know a lot of fellow bloggers have gotten into the Mistborn trilogy this past year like I did. I think it would be fun to read the most recent book in the series together. More #MistbornFeels perhaps?
5.) We All Looked Up by Tommy Wallach - Add to Goodreads
This book sounds incredibly complex and interesting and I am really excited to check out this debut. It seems unlike any other book I have ever read and that there would be a lot of really interesting themes to discuss.
6.) The Golem and the Jinni by Helene Wecker - Add to Goodreads
I've heard good things about this Historical Fantasy and it sounds like a total "me book." I picked up a copy during one of my Book Outlet binges and I'm planning to read it in April. This seems like the most traditional "Book Club Book."
7.) Skandal by Lindsay Smith - Add to Goodreads
Sekret, the first book in this series, was actually the first book I read as a Buddy Read, I read it with Violet from Paper Worlds and Swirls of Ink and it was an amazing book to chat about. We're doing it again right, Violet?
8.) The Wild Girl by Kate Forsyth - Add to Goodreads
I LOVED Bitter Greens. It was my favorite book I read last year. I can't wait to read this Kate Forsyth book. I really wanted to flail about Bitter Greens and I know I'm going to want to talk with someone about The Wild Girl
9.) All the Light We Cannot See by Anthony Doerr - Add to Goodreads
This one has won all kinds of awards and I've heard really good things from fellow bloggers that I have similar tastes with. I've heard it's full of feels and those are usually the kind of books I love to discuss with people.
10.) The Martian by Andy Weir - Add to Goodreads
I've seeing a lot of people reading this lately and really loving it. It doesn't necessarily sound like a book that I would enjoy but I hear it's really funny and complex. Plus it's another one that seems like a Book Club type book.
What about you? What books would like to read as part of your book club or as buddy reads? Leave me a comment with your thoughts. And if you want to read any of these books with me, let me know. I love doing buddy reads. Thanks for stopping by and HAPPY READING!