December: Books I Should Have Read Already
1. The Knowing by Sharon Cameron
-
Add to Goodreads
I'm so embarrassed to say that I haven't read this book yet. I got a copy at ALA and it was one of my post anticipated books of the year. And yet despite meaning to read it for months I still haven't. I blame it on my move and that I'm reading so little lately.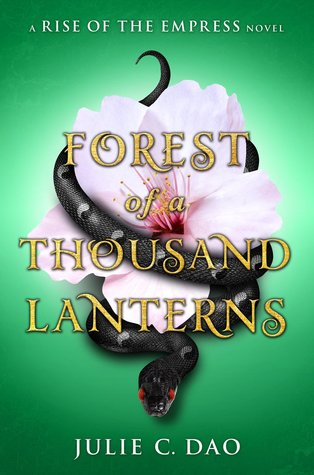 2. Forest of a Thousand Lanterns by Julie C. Dao
-
Add to Goodreads
I actually started to read this book about a month ago and I never read more than the first chapter. It was one of my most anticipated debuts and yet I still haven't read it. I do want to read so hopefully, finally.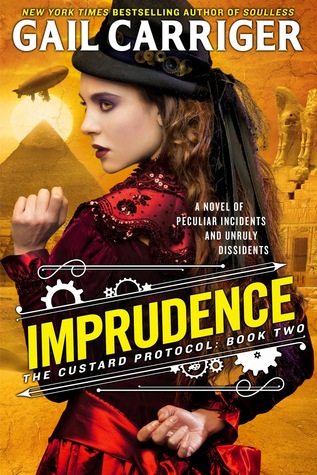 3. Imprudence by Gail Carriger
-
Add to Goodreads
This is the last Gail Carriger book that I need to read (not counting the novellas) and I have been wanting to read it (or listen to the audiobook) for months now after listening to Prudence but I still haven't done. Definitely next month.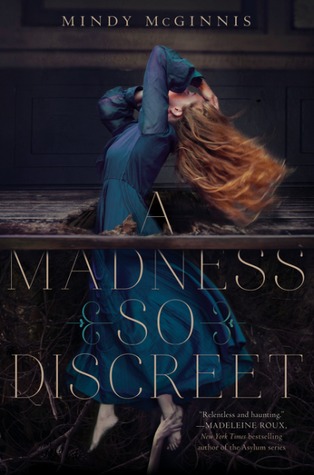 4. A Madness So Discreet by Mindy McGinnis
-
Add to Goodreads
I read my first Mindy McGinnis book last year and really loved it. I have been wanting to read more and this is totally a me book and despite being given a copy I have not yet read it. I think this month might be the opportunity.
January: Fantasy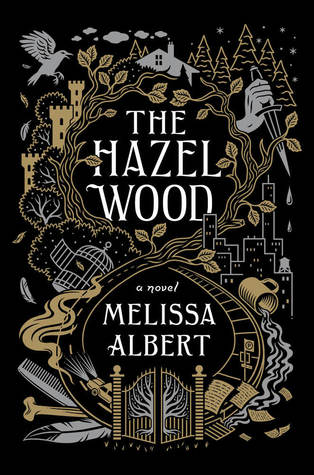 5. The Hazel Wood by Melissa Alpert
-
Add to Goodreads
I am really excited about this 2018 debut. it sounds completely amazing and I think I know a few bloggers who have already read it and loved it. I got a copy at ALA so I want to read it in January when I'm typically in the mood for some fantasy.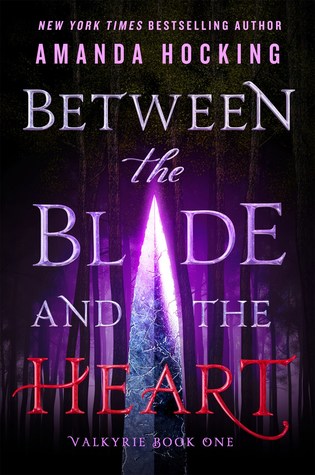 6. Between the Blade and the Heart by Amanda Hocking
-
Add to Goodreads
I am so excited for the books inspired by Vikings that are coming out next year and this is the first. One of many Viking Inspired fantasies. I was sent a copy of the book from the publisher and I cannot wait to read it.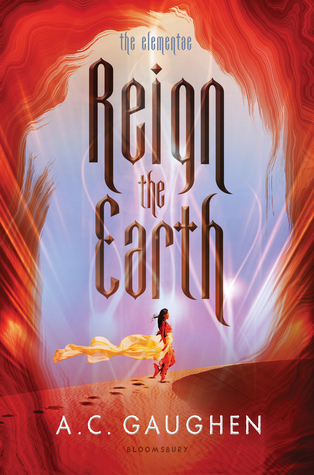 7. Reign the Earth by A.C. Gaughen
-
Add to Goodreads
I really enjoyed the Scarlet series so I am super excited about more books from A.C. Gaughen. But even if this book wasn't written by an author that I love, I still would want to read it because it's a fantasy with elemental magic and political intrigue.
8. Gunslinger Girl by Lindsay Ely
-
Add to Goodreads
This book is not fantasy but you know me, I love a good YA Western. I'm also really intrigued by this one because I think it has like a sci-fi/dystopian vibe to it which means it will probably be very Westworld so I am very interested.
9. Unearthed by Aime Kaufman and Meagan Spooner
-
Add to Goodreads
Another book that is not a fantasy but a book I am super excited about because it is written by some favorite authors. I am so happy for Amie and Meagan to be writing together again but even more excited about this book because it is supposed to be a sci-fi Tomb Raider.
February: Dragons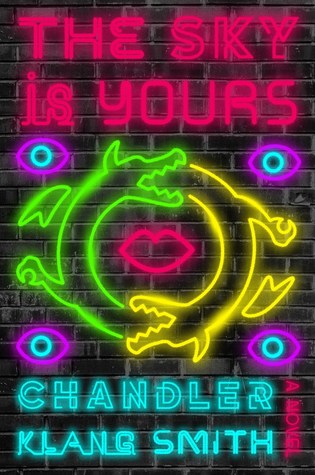 10. The Sky is Yours by Chandler Klang Smith
-
Add to Goodreads
I snatched this book up on Netgalley because it's a dystopian where a futuristic city is plagued by dragons. I mean COME ON! How amazing does that sound? It sounds super unique and I am always looking for something different and unlike anything I have read before
11. Tess of the Road by Rachel Hartman
-
Add to Goodreads
I really liked the Seraphina series so I am interested to read Hartman's next book. Plus this one too takes place in Gorred and is about dragons. Basically I am excited to dive back into this world but with a new character who seems like a kickass female.
12. Blood of a Thousand Stars by Rhoda Bellaza
-
Add to Goodreads
I loved Empress of a Thousand Skies. I think it was my favorite debut of last year. I am therefore super excited to read it's sequel. I'm excited for what happens next for Rhee and Aly. I'm expecting another action pack sci-fi story with tons of political intrigue.
There you have it. All the books I plan to read in the winter. Obviously I am still reading incredibly slowly so I may or may not read all of these but this is just some of my plan. What books made your list? Leave me a comment with your thoughts. Thanks for stopping by and HAPPY READING!