Read in December:
Books I Wanted to Read Before the End of the Year
After am extremely slow fall, things definitely started picking up for me in the reading department this month. I finally found a desire to read and a rhythm so that I could actually have time to read. It also helped that I had two long drives and two audiobooks for those drives. My goal was to read at least 10 books this month because it has been quite awhile since I did that. And I am happy to report that not only did I meet that goal but I exceeded it, reading 13 books this month counting comics. And a lot of them I loved. My plan for this month was to read books I have been putting off, so I could read them before the end of the year. And many of them did not disappoint.
For challenges, I won some and lost some. I have finished my Goodreads goal of 120 books last month and ended up reading 138 books for the year. I originally wanted to read 150 books but after my move and a super slow fall I didn't hot that but I still fell good about how I did. I was on track for the
Debut Author Challenge
of 25 debuts, but then I hit fall. This month I read 3 debuts, making my total for the year to 23. It's not quite my goal but still very good. For the
Netgalley/Edelweiss Challenge
, I read 2 book this months which makes my total to 36 for the year. My goal was exactly that. I'm going to be honest, I didn't think that I completed this challenge, bit I did. For the
Rock My TBR Challenge
I read 1 book for it this month towards my goal of 25 for the year bringing my totally up to 13 for the year. I definitely didn't complete this one/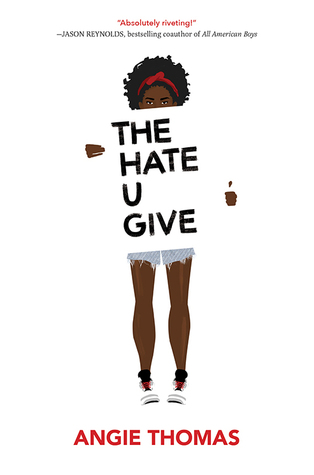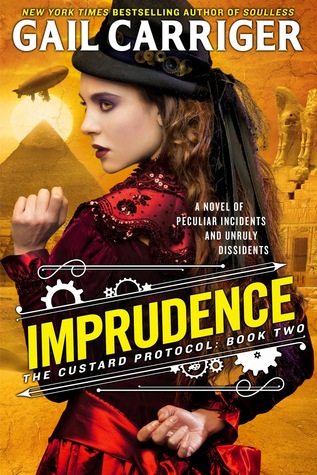 1.)
Imprudence
by Gail Carriger
Rating: 9 out of 10 [
My Review
]
2.)
Runaways Vol. 6: Parental Guidance
by Brian K. Vaughn
and Adrian Alphona
Rating: 9 out of 10
3.) The Knowing by Sharon Cameron
Rating: 9 out of 10 [
My Review
]
4.)
Genuine Fraud by E. Lockhart
Rating: 8.5 out of 10 [
My Review
]
5.) The Hate U Give by Angie Thomas
Rating: 9.5 out of 10 [
My Review
]
6.) Silent Night by R.L. Stine
Rating: 8 out of 10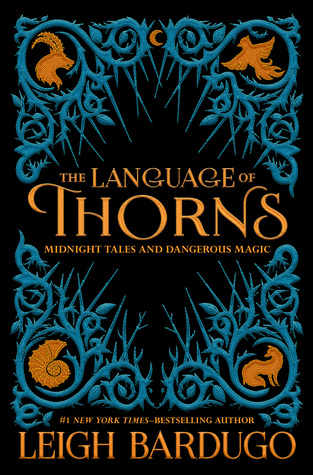 [
Podcast Review
]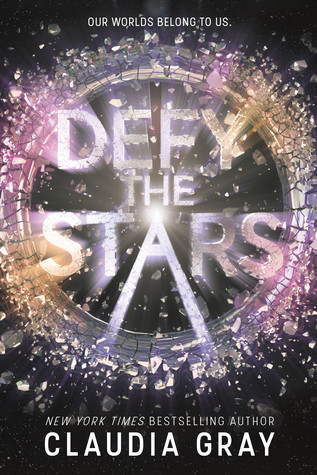 7.)
You Don't Know My Name
by Kristen Orlando
Rating 8 out of 10 [
My Review
]
8.) The Language of Thorns by Leigh Bardugo
Rating: 9.5 out of 10 [
My Review
]
9.) Hiddensee by Gregory Maguire
Rating: 8 out of 10 stars [
My Review
]
10.) Defy the Stars by Claudia Gray
Rating: 9 out of 10
[
My Review
]
11.)
Paper Girls, Vol. 2
by Brian K. Vaughn
and Cliff Chaing Rating: 9 out of 10
7.) The Afterlife of Holly Chase by Cynthia Hand
Rating: 9 out of 10 stars [Review to Come]
8.) Forest of a Thousand Lanterns by Julie C. Dao
Rating: 9 out of 10 stars [Review to Come]
To Be Read in January:
High Fantasy
Once again, I am hoping to have more time to read in December but I really doubt it. Plus my plan is to take this month to read all the books I wanted to read for the year but didn't have the time to read. So it's like my catch up month which I am actually kind of excited about.
Between the Hart and the Blade by Amanda Hocking
-
Add to Goodreads
I am so excited for the Viking/Norse mythology books coming out this book. This is the first of these books. I already started it and it's interesting so far.
Gunslinger Girl by Lindsay Ely
-
Add to Goodreads
I love YA Westerns and I am super excited about this one. I think it also has a dystopian flair. The last book I read like that let me down, but I have high hopes for this one.
I am so happy that Amie and Meagan are writing books again. Plus this book is science fiction Tomb Raider so like I cannot wait to read it.
The Hazel Wood by Melissa Alpert
-
Add to Goodreads
I have heard really good things about this book and I am super excited to read it. It sounds like a fantastic dark fantasy.
This is Not a Love Letter by Kim Purcell
-
Add to Goodreads
This is not my typical book. But every once and awhile I like to read a contemporary and this one sounds interesting. Although I'll be honest, I Rally hope it really isn't a love story.
Reign the Earth by A.C. Gaughen -
Add to Goodreads
I loved the Scarlet series and I am excited to read her new series. Plus I'm not sure if this is science fiction or fantasy, I'm hoping for a little bit of both but either way I am interested.
S.T.A.G.S. by M.A. Bennett
-
Add to Goodreads
Another book that defies genre classification. I think it's a mystery/thriller but I am not entirely sure. It sounds really twisty though.
The Scarecrow Queen by Melinda Salisbury
-
Add to Goodreads
I bought a copy of this book ages ago but I never read it. It fits this month's theme so maybe I will read it now. I am very curious to see how this series will end.
One Dark Throne by Kendare Blake
-
Add to Goodreads
I really enjoyed Three Dark Crowns and despite picking up a copy of this book at ALA I still haven't read it. It's another book that fits the theme so maybe I'll read it this month.
Every Heart A Doorway by Seanan McGuire
-
Add to Goodreads
This is another book I have been wanting to read for a long time. Well, I finally picked up a copy of the audiobook and I'm going to listen to in this month.
There you have it. Some of the books I hope to read in January. As always, these are subject to change. I may read all of these or I may only read a few and then read a bunch of different ones. But honestly I think this list I can stick to. Thanks for stopping by and HAPPY READING!