A weekly meme hosted by
Breaking the Spine
Title: Circe


Author: Madeline Miller

Published: April 10, 2018 by Lee Boudreaux Books




Synopsis: In the house of Helios, god of the sun and mightiest of the Titans, a daughter is born. But Circe is a strange child--not powerful, like her father, nor viciously alluring like her mother. Turning to the world of mortals for companionship, she discovers that she does possess power--the power of witchcraft, which can transform rivals into monsters and menace the gods themselves.

Threatened, Zeus banishes her to a deserted island, where she hones her occult craft, tames wild beasts and crosses paths with many of the most famous figures in all of mythology, including the Minotaur, Daedalus and his doomed son Icarus, the murderous Medea, and, of course, wily Odysseus.

But there is danger, too, for a woman who stands alone, and Circe unwittingly draws the wrath of both men and gods, ultimately finding herself pitted against one of the most terrifying and vengeful of the Olympians. To protect what she loves most, Circe must summon all her strength and choose, once and for all, whether she belongs with the gods she is born from, or the mortals she has come to love.

With unforgettably vivid characters, mesmerizing language and page-turning suspense, Circe is a triumph of storytelling, an intoxicating epic of family rivalry, palace intrigue, love and loss, as well as a celebration of indomitable female strength in a man's world.
I loved The Song for Achilles. Madeline Miller did an amazing job of taking Greek mythology, ancient history, fantasy. and something completely new and interesting and combining it to make a truly memorable story. I have no doubt that she will do the exact same thing with this book as well. I love the fact that she is staying within the same general theme but doing a completely different book. I'm sure she will do the story of Circe justice and make it fantastic.
Speaking of Circe, I am really excited to see what Miller does with the character. She's definitely an interesting figure in Greek mythology. She is often painted as a villain, being a witch who turns men into pigs. I'm excited for some Circe backstory and to see her get a little justice.
,
I am definitely going to get myself a copy of this book. I will honestly probably listen to the audiobook. I heard really good things about the audio for The Song for Achilles and while this is a completely different story I feel like the author's style of writing will translate really well to an audiobook format.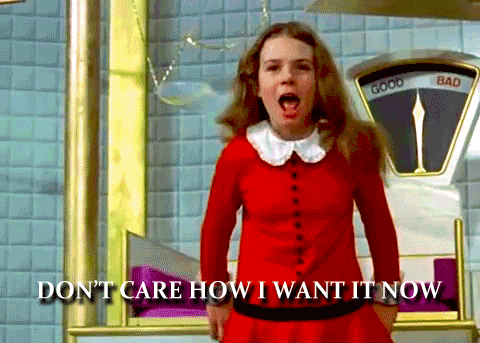 What about you? What are you waiting for this Wednesday? Are you waiting on Circe along with me? Leave me a comment with your thoughts. Thanks for stopping by and HAPPY READING!