A weekly meme hosted by
Breaking the Spine
Title: Hullmetal Girls


Published: July 17, 2018 by Delacorte (Random House)




Synopsis: Aisha Un-Haad would do anything for her family. When her brother contracts a plague, she knows her janitor's salary isn't enough to fund his treatment. So she volunteers to become a Scela, a mechanically enhanced soldier sworn to protect and serve the governing body of the Fleet, the collective of starships they call home. If Aisha can survive the harrowing modifications and earn an elite place in the Scela ranks, she may be able to save her brother.

Key Tanaka awakens in a Scela body with only hazy memories of her life before. She knows she's from the privileged end of the Fleet, but she has no recollection of why she chose to give up a life of luxury to become a hulking cyborg soldier. If she can make it through the training, she might have a shot at recovering her missing past.

In a unit of new recruits vying for top placement, Aisha's and Key's paths collide, and the two must learn to work together--a tall order for girls from opposite ends of the Fleet. But a rebellion is stirring, pitting those who yearn for independence from the Fleet against a government struggling to maintain unity.

With violence brewing and dark secrets surfacing, Aisha and Key find themselves questioning their loyalties. They will have to put aside their differences, though, if they want to keep humanity from tearing itself apart.
I loved Emily Skrutskie's debut series. The Abyss Surrounds Us was amazing and The Edge of the Abyss was really fantastic. It was creative with a really cool world and complex characters. I think I would be super excited about any of her new books because I loved the series so much.
But even if I wasn't that interested in ready books by this author I think that I would still want to read this book. It sounds completely amazing. For one thing it's pitched as Battlestar Galactica meets Pacific Rim which I am all about but I also saw one person call it Cybrog SpaceJam. I mean come on! Who wouldn't be all about kickass females saving the world as some sort of space robot. Am I understanding right? Who cares, sign me up.
,
I am definitely excited about this book. I am hoping to get my hands on an ARC. I typically have pretty good luck with books from Random House on Netgalley so hopefully. But if not I will buy myself a copy. I have to read it.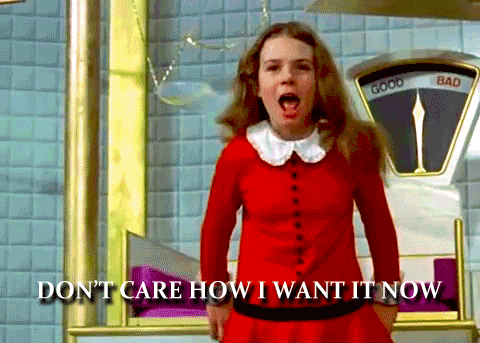 What about you? What are you waiting for this Wednesday? Are you waiting on Hullmetal Girls along with me? Leave me a comment with your thoughts. Thanks for stopping by and HAPPY READING!