A weekly meme hosted by
Breaking the Spine
Title: Competence


Series: Custard Protocol #3
Published: July 17, 2018 by Orbit




Synopsis: From New York Times bestselling author Gail Carriger comes the delightful sequel to Imprudence.

Accidentally abandoned!

All alone in Singapore, proper Miss Primrose Tunstell must steal helium to save her airship, the Spotted Custard, in a scheme involving a lovesick werecat and a fake fish tail. When she uncovers rumors of a new kind of vampire, Prim and the Custard crew embark on a mission to Peru. There, they encounter airship pirates and strange atmospheric phenomena, and are mistaken for representatives of the Spanish Inquisition. Forced into extreme subterfuge (and some rather ridiculous outfits) Prim must also answer three of life's most challenging questions:
Can the perfect book club give a man back his soul?
Will her brother ever stop wearing his idiotic velvet fez?
And can the amount of lard in Christmas pudding save an entire species?
I have loved every single Gail Garriger book I have read. And I have read a lot of Gail Carriger books, twelve total. I recently read the first two books in The Custard Protocol series and they were seriously amazing. I love of fun and feisty the characters and I love how much action and adventure there are in these books.
I can't remember when I found out that the second two books in this series would be from Prim's perspective but I love this idea. Rue is fantastic, don't get me wrong, but I feel like Primrose is so different that it will be fun to get inside her head. I have a few questions I am hoping we get answers about. Plus seeing the plot synopsis of this one that sounds incredibly fun to be in Prim's head for this. And look haw amazing and proper she looks on the cover in that crazy bright dress. I mean she is Ivy's daughter afterall.
I saw the cover for this one on Gail Carriger's Twitter page recently and it made me so excited. I mean, I didn't even know that it was coming out so soon. I can't wait to read it. I am probably going to listen to the audiobook for this one. I really liked the other two books on audio and I am sure this one will be great as well.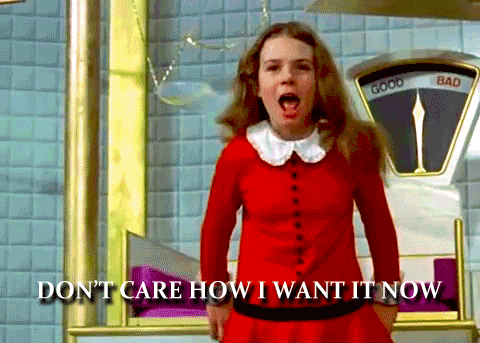 What about you? What are you waiting for this Wednesday? Are you waiting on Competence along with me? Leave me a comment with your thoughts. Thanks for stopping by and HAPPY READING!