Title: Escaping from Houdini
Series: Stalking Jack the Ripper #3
Written by: Kerri Maniscalco


Published: September 18, 2018 by Jimmy Patterson (Little, Brown Books)




Synopsis: In this third installment in the #1 bestselling Stalking Jack the Ripper series, a luxurious ocean liner becomes a floating prison of scandal, madness, and horror when passengers are murdered one by one…with nowhere to run from the killer. .

Audrey Rose Wadsworth and her partner-in-crime-investigation, Thomas Cresswell, are en route to New York to help solve another blood-soaked mystery. Embarking on a week-long voyage across the Atlantic on the opulent RMS Etruria, they're delighted to discover a traveling troupe of circus performers, fortune tellers, and a certain charismatic young escape artist entertaining the first-class passengers nightly.

But then, privileged young women begin to go missing without explanation, and a series of brutal slayings shocks the entire ship. The strange and disturbing influence of the Moonlight Carnival pervades the decks as the murders grow ever more freakish, with nowhere to escape except the unforgiving sea. It's up to Audrey Rose and Thomas to piece together the gruesome investigation as even more passengers die before reaching their destination. But with clues to the next victim pointing to someone she loves, can Audrey Rose unravel the mystery before the killer's horrifying finale?
I have loves this series from the beginning, from before the beginning. I remember hearing about it when it still had the original name #bookshipster. Either way, the first two books in this series have been some of my absolute favorite books of the past two years so clearly I am anxiously awaiting finding out what happens next in the series. Plus I mean, come on, how cool is that concept? A carnival on a ship with a magic show from Houdini and young women are disappearing... yes, please.
But if I am being completely honest, I want to read this book because I need to find out what happens to my favorite characters. I love Audrey Rose and Thomas so much and I ship them hard so I need them to see them together. And I am hoping for some more Daciana too (still holding out hope for a Daci novella. YOU HEAR ME, KERRI!)
I am definitely going to be picking up a copy of this book. I know that Kerri is going to ALA so I am really pumped to see her again and get a signed ARC but I am also very interested in these audiobooks. I love the narrator and kind of want to listen and refresh on the first two books before diving into this one. But either way I am planning to get my hands on this book and probably multiple copies because I need it real bad.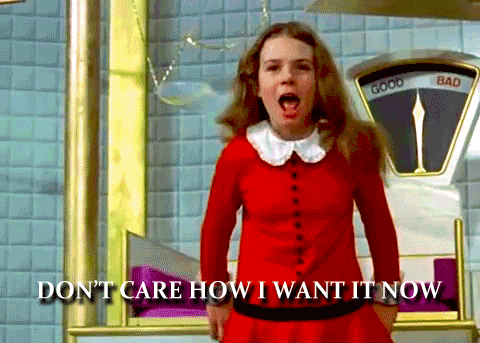 What about you? What are you waiting for this Wednesday? Are you waiting on The Dark Descent of Elizabeth Frankenstein along with me? Leave me a comment with your thoughts. Thanks for stopping by and HAPPY READING!