Read in June:
Thanks to a last minute push on Saturday I ended up reading 10 books this month, which is pretty good for me. Managing to read this many books in a month when I was travelling a lot is a pretty big accomplishment and will put me back on track if I manage to do this every month from now on. But I may also have cured myself of my reading slump thanks to my decision to read one of my ALA books which I was super excited about.
For challenges, this year I'm low key doing challenges. I set a Goodreads goal of reading 120 books in a year. I am a little behind on this one with 58 books total for the year. But I'm not worried. If I can maintain 10 a month then maybe I will have some better months and be back on track. For the rest of the challenges I only low key set them. I want to read 20 debuts this year. I didn't read any this month so I'm still at 8 total for the year which is behind schedule but I will probably make that up in the fall. I want to read 36 books from Netgalley and Edelweiss and I read 3 this month which brings my total up to 12 for the year. I haven't really been reading e-books lately so I am very behind on this one so I'll probably need to lower it to 24. I also want to read 20 backlist books. This month I read 1 which brings my total to 11 for the year so I'm doing well on that.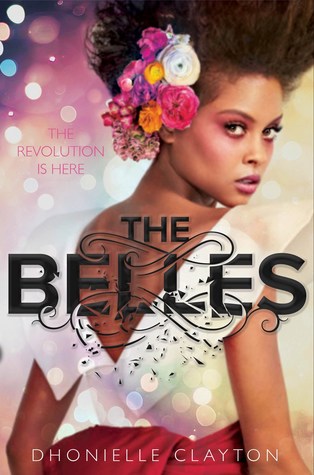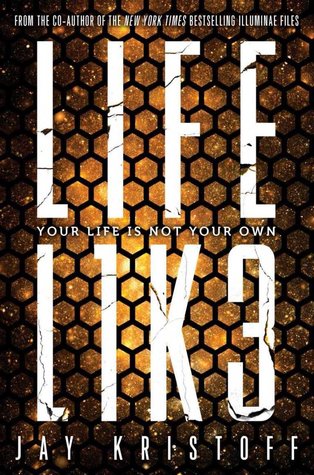 1.) Now I Rise by Kiersten White
Rating: 9.5 out of 10 [
My Review
]
2.) LIFEL1K3 by Jay Kristoff
Rating: 9.5 out of 10 [
My Review
]
3.) Save the Date by Morgan Matson
Rating: 9 out of 10 [
My Review
]
4.) The Belles by Dhonielle Clayton
Rating: 9.5 out of 10 [
My Review
]
5.) Runaways Vol 1: Find Your Way Home by Rainbow Rowell
and Kris Anka
Rating: 9.5 out of 10
6.) Rat Queens Vol. 4: High Fantasies
by Kurtis J. Weibe and
Owen Gieni
Rating: 9 out of 10
7.) Providence
by Caroline Kepnes
Rating: 9 out of 10 [
My Review
]
8.) Escaping from Houdini by Kerri Maniscalco
Rating: 9 out of 10
[Review Closer to Release Date]
9.) Smoke in the Sun by Renee Ahdieh
Rating: 8.5 out of 10 [Review to Come]
10.) Final Draft by Rilet Redgate
Rating: 8 out of 10 stars [Review to Come]
To Be Read in July:
My goal was to read 12 books again in July. It's is on the higher end of reading for me but I want to try and get back on track. I think that it's doable but hopefully I'll at least get 10. I want to keep on track for my goal of reading 120 books in the year and that will make sure I maintain that.


I am a huge fan of this series. They're such amazing and creative books. I can't wait to read the next book in the series and find out what happens next.
Another series that I love and can't wait to find out what happens next. I love reading these books every summer. They're such a fun reads.
I only just caught up with this series. But I really liked Now I Rise and I can't wait to read the final book. I got a copy at ALA and I'm hoping to start it soon.t
I love Emily's first series and I am super excited to read this book as well. It sounds like another unique and engaging Sci-Fi read.
Campfire by Shawn Serles
-
Add to Goodreads
This book sounds like a perfect summer read and I am very excited to read. I picked a copy up at ALA and I'm hoping to read it soon.
I got this book from Netgalley and it looks really good. I think it's a historical fantasy. Or it's a high fantasy that only looks historical. Either way I want to read it.
The Darkest Minds is one of my favorite series and is my favorite dystopia so you know that I am excited for this new book. Plus it's Zu. ZU, YOU GUYS!
The Cheerleaders by Kara Thomas
-
Add to Goodreads
I really enjoyed Kara's other mysteries and this one sounds really good. I thought a got a copy of this from Netgalley but I went to download it and my request is still pending. I wish I had picked a copy up at ALA.
Competence by Gail Carriger
-
Add to Goodreads
I love Gail Carriger and I love the Custard Protocol so much. Plus this book is from Prim's perspective so I am all the more excited to read it.
I still haven't read this collection of novellas and I feel like I definitely need to do it before I read The Darkest Legacy and before the TDM movie comes out.
Imaginary Girls by Nova Ren Suma
-
Add to Goodreads
I loved the first Nova book that I read and I am excited to read her new book but I want to read this one as well.
There you have it. Some of the books I hope to read in July. As always, these are subject to change. I may read all of these or I may only read a few and then read a bunch of different ones. But honestly I think this list I can stick to. Thanks for stopping by and HAPPY READING!