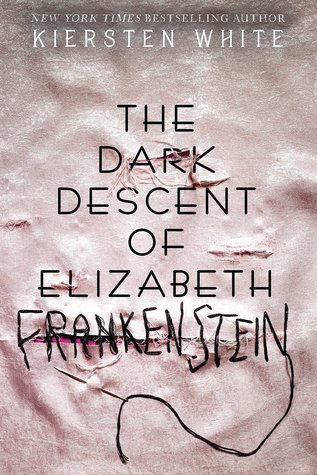 Title: The Dark Descent of Elizabeth Frankenstein
Written by: Kiersten White


Published: September 25, 2018 by Delacorte (Random House)




Synopsis: Elizabeth Lavenza hasn't had a proper meal in weeks. Her thin arms are covered with bruises from her "caregiver," and she is on the verge of being thrown into the streets . . . until she is brought to the home of Victor Frankenstein, an unsmiling, solitary boy who has everything--except a friend.

Victor is her escape from misery. Elizabeth does everything she can to make herself indispensable--and it works. She is taken in by the Frankenstein family and rewarded with a warm bed, delicious food, and dresses of the finest silk. Soon she and Victor are inseparable.

But her new life comes at a price. As the years pass, Elizabeth's survival depends on managing Victor's dangerous temper and entertaining his every whim, no matter how depraved. Behind her blue eyes and sweet smile lies the calculating heart of a girl determined to stay alive no matter the cost . . . as the world she knows is consumed by darkness.
First Dracula and now Frankenstein. Kiersten knows exactly what to write to capture my dark and twisted Gothic literature loving heart. I loved the first two books in The Conquerors Saga (I'm grabbing the audio for the last one now that it's out) so I was really excited to hear that Kiersten was writing a new book based loosely on Frankenstein.
But on top of that I really love Frankenstein retellings. I have read a handful of them and I always really love them. It's a book that lends itself really well to retellings and conceptually it is always so interesting to me. Plus I think this one sounds really amazing because it's not told from the perspective of Victor Frankestein and it's kind of an origin story. I can't wait to read it.
I got an advanced copy of this at ALA and I was so excited that they had copies because I am super excited to read it when we get closer to release date. Seriously, it sounds so amazing and I can't wait to read it.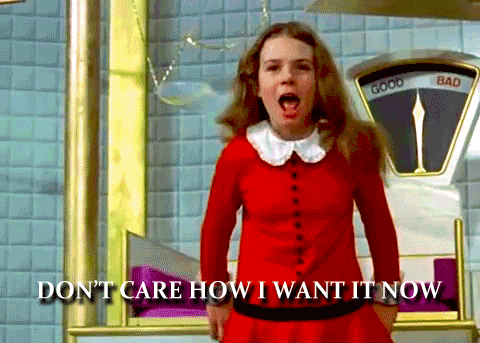 What about you? What are you waiting for this Wednesday? Are you waiting on The Dark Descent of Elizabeth Frankenstein along with me? Leave me a comment with your thoughts. Thanks for stopping by and HAPPY READING!