Title: Muse of Nightmares
Series: Strange the Dreamer #2
Written by: Laini Taylor


Published: October 2, 2018 by Little, Brown Books for Young Readers




Synopsis: In the wake of tragedy, neither Lazlo nor Sarai are who they were before. One a god, the other a ghost, they struggle to grasp the new boundaries of their selves as dark-minded Minya holds them hostage, intent on vengeance against Weep.

Lazlo faces an unthinkable choice—save the woman he loves, or everyone else?—while Sarai feels more helpless than ever. But is she? Sometimes, only the direst need can teach us our own depths, and Sarai, the muse of nightmares, has not yet discovered what she's capable of.

As humans and godspawn reel in the aftermath of the citadel's near fall, a new foe shatters their fragile hopes, and the mysteries of the Mesarthim are resurrected: Where did the gods come from, and why? What was done with thousands of children born in the citadel nursery? And most important of all, as forgotten doors are opened and new worlds revealed: Must heroes always slay monsters, or is it possible to save them instead?

Love and hate, revenge and redemption, destruction and salvation all clash in this gorgeous sequel to the New York Times bestseller, Strange the Dreamer.
I have to admit that I was a bit late to the party when it came to Laini Taylor. I had heard really good things about her first series but I wasn't super interested in it. But then I saw this series and that the audiobook was narrated by Steve West. Anyways, I listened to the audio and I seriously loved it and not just because Steve West makes me feel things I shouldn't feel just by hearing a voice.
But everything about Strange the Dreamer was amazing, The world was fantastic and thrilling, the writing was beautiful and lyrical, the characters were likeable and complex. It was one of my favorite books of last year. I would definitely be excited about this be excited about this book anyway, but the way that the last book ended was so heartbreaking and just knowing the title of this books makes me want to read it even more.
I got an advanced copy of this at ALA and I was so excited to meet Laini and to talk to her about how much I loved the audiobook for Strange the Dreamer. I am hoping to read it but if I am being entirely honest I may end up waiting and listening to the audiobook.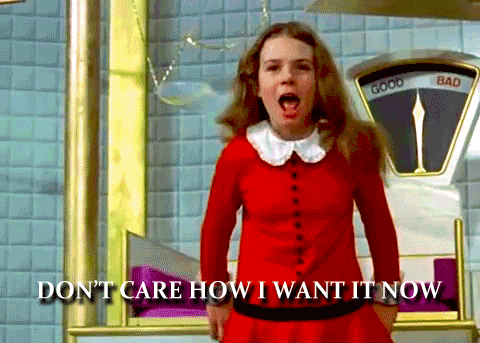 What about you? What are you waiting for this Wednesday? Are you waiting on Muse of Nightmares along with me? Leave me a comment with your thoughts. Thanks for stopping by and HAPPY READING!