Title: Grim Lovelies
Written by: Meghan Shepherd


Published: October 2, 2018 by HMH Books for Young Readers




Synopsis: Seventeen-year-old Anouk envies the human world, where people known as Pretties lavish themselves in fast cars, high fashion, and have the freedom to fall in love. But Anouk can never have those things, because she is not really human. Enchanted from animal to human girl and forbidden to venture beyond her familiar Parisian prison, Anouk is a Beastie: destined for a life surrounded by dust bunnies and cinders serving Mada Vittora, the evil witch who spelled her into existence. That is, until one day she finds her mistress murdered in a pool of blood—and Anouk is accused of the crime.

Now, the world she always dreamed of is rife with danger. Pursued through Paris by the underground magical society known as the Haute, Anouk and her fellow Beasties only have three days to find the real killer before the spell keeping them human fades away. If they fail, they will lose the only lives they've ever known…but if they succeed, they could be more powerful than anyone ever bargained for.

From New York Times bestselling author Megan Shepherd, Grim Lovelies is an epic and glittering YA fantasy. Prepare to be spellbound by the world of Grim Lovelies, where secrets have been long buried, friends can become enemies, and everything—especially humanity—comes at a price.
One of the things I have desperately been wanting to read lately is books set in Gilded Age Paris aka the Belle Epoque. It's such an interesting time and a lush setting that is perfect for historical fiction and fantasy. So when I heard that there was a fantasy set in Paris with a fantasy system based on magical creatures I knew that I needed to read it. It's such a cool concept and an even more exciting setting.
I havent read anything from Meghan Shepherd but I have heard really good things about her from some blogger friends whose opinion I definitely trust. I know her first series was a retelling that had a historical setting and I am definitely excited to read this book to see how I like her style to maybe read more.
I got an advanced copy of this at ALA and I was really excited. I also met Meghan Shepherd and she definitely seemed really nice. I can't wait to read this book and I am so glad to be able to snag a copy so I can read it.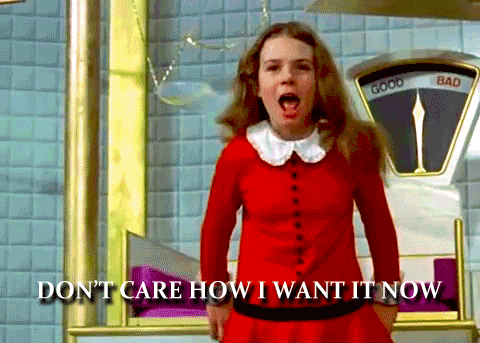 What about you? What are you waiting for this Wednesday? Are you waiting on The Grim Lovelies along with me? Leave me a comment with your thoughts. Thanks for stopping by and HAPPY READING!