Title: The Boneless Mercies
Written by: April Genevieve Tucholke


Published: October 2, 2018 by Farrar, Straus,and Giroux (Macmillan)




Synopsis: A dark and gorgeously drawn standalone YA fantasy about a band of mercenary girls in search of female glory. Won in a major six-house auction!

Frey, Ovie, Juniper, and Runa are the Boneless Mercies—girls hired to kill quickly, quietly, and mercifully. But Frey is weary of the death trade and, having been raised on the heroic sagas of her people, dreams of a bigger life.

When she hears of an unstoppable monster ravaging a nearby town, Frey decides this is the Mercies' one chance out. The fame and fortune of bringing down such a beast would ensure a new future for all the Mercies. In fact, her actions may change the story arc of women everywhere.

Full of fierce girls, bloodlust, tenuous alliances, and unapologetic quests for glory, this elegantly spun tale challenges the power of storytelling—and who gets to be the storyteller. Perfect for fans of Maggie Stiefvater, V.E. Schwab, and Heidi Heilig.
First of all, any book that is pitched for both fans of V.E. Schwab and Maggie Steifvater is a book that I want to read. Those are two of my auto-buy authors so anything that is similar to their work I am all for. I have also heard good things about Tucholke. I have been wanting to read her books for years now and I am excited to make this my first one.
There are very few YA standalone fantasies in the world and I think we need more of them. Sure, series are great, but sometimes it is nice to just escape into a world for a book without having to worry about cliffhangers or world-building taking up too much of the plot.
Speaking of the plot, how amazing does that sound? I am so excited for a book about a group of female mercenaries who take matters into their own hands and fight monsters. Plus fierce girls, blood, quests, and alliances Yeah, this sounds like my find of thrilling read.
I got an advanced copy of this at ALA and I was really excited. I can't wait to read this book and I am so glad to be able to snag a copy so I can read it.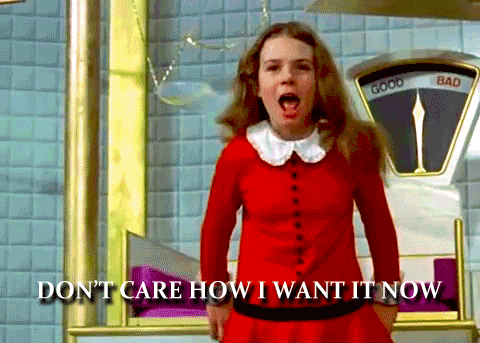 What about you? What are you waiting for this Wednesday? Are you waiting on The Boneless Mercies along with me? Leave me a comment with your thoughts. Thanks for stopping by and HAPPY READING!