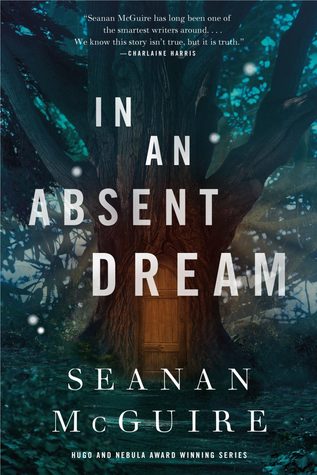 Title: In an Absent Dream
Series: Wayward Children #4
Written by: Seanan McGuire


Published: January 8, 2019 by Tor Books (Macmillan)




Synopsis: This is the story of a very serious young girl who would rather study and dream than become a respectable housewife and live up to the expectations of the world around her. As well she should.

When she finds a doorway to a world founded on logic and reason, riddles and lies, she thinks she's found her paradise. Alas, everything costs at the goblin market, and when her time there is drawing to a close, she makes the kind of bargain that never plays out well.

For anyone . . .
I marathoned this series earlier in the year when Beneath the Sugar Sky came out and I was incredibly impressed. I was hooked almost from the beginning and with every passing book the mythology deepened and the worlds expanded. I am so excited for more of this series.
But I am even more excited to explore a new world and meet a character that we know so little about. What I love about this series is that the first book introduced us to the basics of the world and then with each new book we get to go to a different world and learn about that and the characters who were sent there and why. It's a really cool concept and builds a lot of investment in what could have been a confusing scenario had it all been written as one book.
Plus even if I didn't love this series, I probably would still want to read this because of the synopsis. First of all, goblin market. Those are always such fascinating settings full of magical objects and wonder and mystery. And then in the synopsis you have the concept of a bargain that doesn't end well and honestly, I am intrigued.
I am very excited to read this book. I listened to the audios for the other books in the series and I will probably do that again but it depends on the narrator. I may end up buying an e-book because the novellas tend to be short and I may want to read it instead.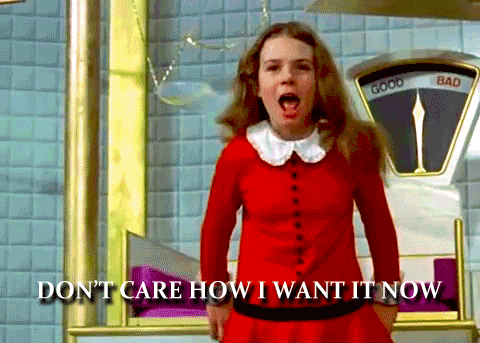 What about you? What are you waiting for this Wednesday? Are you waiting on In an Absent Dream along with me? Leave me a comment with your thoughts. Thanks for stopping by and HAPPY READING!