Title: The Devouring Gray
Series: The Devouring Gray #1
Written by: Christine Lynn Herman


Published: April 2, 2019 by Disney-Hyperion




Synopsis: On the edge of town a beast haunts the woods, trapped in the Gray, its bonds loosening…

Uprooted from the city, Violet Saunders doesn't have much hope of fitting in at her new school in Four Paths, a town almost buried in the woodlands of rural New York. The fact that she's descended from one of the town's founders doesn't help much, either—her new neighbours treat her with distant respect, and something very like fear. When she meets Justin, May, Isaac, and Harper, all children of founder families, and sees the otherworldly destruction they can wreak, she starts to wonder if the townsfolk are right to be afraid.

When bodies start to appear in the woods, the locals become downright hostile. Can the teenagers solve the mystery of Four Paths, and their own part in it, before another calamity strikes?
When I first learned about this book I was attracted to it because it was pitched as Stranger Things meets The Raven Cycle which are two things I love and two things that sounded amazing combined. I mean, just read that synopsis! Mysterious small town with magical happenings and a mystery to solve. I am all in for those things.
But then I learned that the author went to college in Rochester, New York and based the setting for this book on Western, New York. Usually when a book is set in "Upstate New York" they actually mean an hour outside of NYC, so it's really refreshing that this book is deep upstate. If you didn't know, I grew up in a small town in New York south of Rochester. I super excited to read a book that might remind me of my hometown. Mostly I'm hoping there is mention of Wegmans. If you really want to set a book in Rochester you need a Wegmans,
I am very excited to read this book. It is without a doubt one of my most anticipated debuts of 2019. I am planning to get a copy when it comes out and I really hope that I enjoy it. I mean it sounds amazing so here's hoping.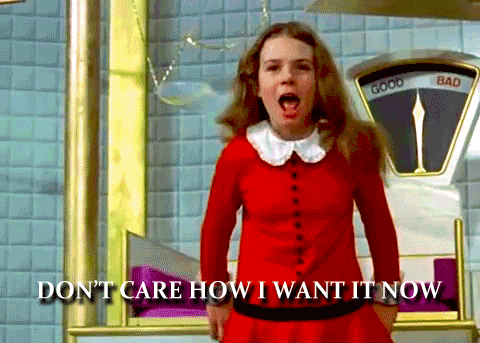 What about you? What are you waiting for this Wednesday? Are you waiting on The Devouring Gray along with me? Leave me a comment with your thoughts. Thanks for stopping by and HAPPY READING!