Title: The Everlasting Rose
Series: The Belles #2
Written by: Dhonielle Clayton


Published: March 5, 2019 by Freeform (Disney Book Group)




Synopsis: In this sequel to the instant New York Times bestseller, Camille, her sister Edel, and her guard and new love Remy must race against time to find Princess Charlotte. Sophia's Imperial forces will stop at nothing to keep the rebels from returning Charlotte to the castle and her rightful place as queen. With the help of an underground resistance movement called The Iron Ladies-a society that rejects beauty treatments entirely-and the backing of alternative newspaper The Spider's Web, Camille uses her powers, her connections and her cunning to outwit her greatest nemesis, Sophia, and restore peace to Orleans.
I was late to the party with The Belles because I was trying to avoid some of the hype and I honestly regretted it because this book was amazing! I will not be late when it comes to the sequel. I have been desperately wanting to read this book since I read The Belles.
One of my favorite things about The Belles was the world. It is one of the most creative magical systems I have read in awhile so I cannot wait to find out more about it. I know there are going to be some big information revealed based on the way the last book ended. I am also really interested in exploring the larger setting of this world which is a classic series thing to do. I'm ready to explore!
I am also really interested in just reconnecting with these characters. I loved Camille in the first book and the secondary characters were even more interesting. I can't wait to find out what is going to happen to them especially because I know there will be more reveals.
I am very excited to read this book. I can't wait to get a copy when it comes out next month. It is one of my most anticipated sequels. I will probably end up listening to the audiobook because it's narrated by Bahni Turpin and I really like her as a narrator, plus the audio on the first one was so good.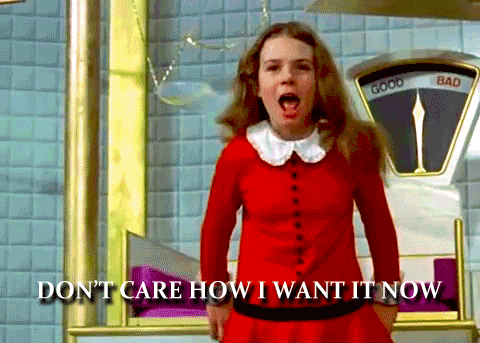 What about you? What are you waiting for this Wednesday? Are you waiting on The Everlasting Rose along with me? Leave me a comment with your thoughts. Thanks for stopping by and HAPPY READING!