Title: Crown of Midnight
Series: Throne of Glass #2
Author: Sarah J. Maas
Published: August 2013 by Bloomsbury
Amazon
Goodreads
Synopsis: She is the greatest assassin her world has ever known. But where will her conscience, and her heart, lead her?
After a year of hard labor in the Salt Mines of Endovier, eighteen-year-old assassin Celaena Sardothien has won the king's contest to become the new royal assassin. Yet Celaena is far from loyal to the crown – a secret she hides from even her most intimate confidantes.Keeping up the deadly charade—while pretending to do the king's bidding—will test her in frightening new ways, especially when she's given a task that could jeopardize everything she's come to care for. And there are far more dangerous forces gathering on the horizon -- forces that threaten to destroy her entire world, and will surely force Celaena to make a choice. Where do the assassin's loyalties lie, and who is she willing to fight for?
I have heard nothing but great things about this YA fantasy series and the more I read, the more I understand why so many people love it. Celaena's story continues in Crown of Midnight which is a great follow up to Throne of Glass with amazing characters, a compelling world, and lots of mystery.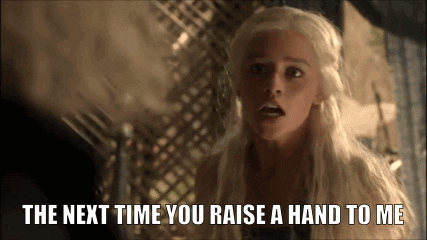 My favorite thing about this series, without a doubt, is the characters. The more time I spend with Celaena, the more I love her. I have always been struck by the fact that she is a deadly assassin with a heart of gold. That she is cocky and conceited but cares about others more than she cares about herself. It makes her such a creative and well-rounded character. In Crown of Midnight we get to further see the contradictions of Celaena and her strengths and weaknesses. She seems doomed to repeat her past indiscretions and incredibly vulnerable so many times in this book. But she also shows incredible strength both physically and mentally. She has some amazing badass moments where she kicks some serious tail. We also get to learn so much more about her past in this book and it makes her such a compelling protagonist.
But of course Celaena is not the only amazing character who is back in this book. All the characters that I loved in Throne of Glass are back and the book is full of feels as far as these three main secondary characters are concerned. Nehemia is back and once again keeping secrets from everyone while simultaneously helping Celaena. Dorian is back being the perfect Prince. He becomes a little complicated in this book and I am really loving his development. His swoonworthy moments did decrease a little bit but I am still so invested in him and his success. Then there is Chaol who easily picked up the swooning mantle from Dorian. He and Celaena really seem to compliment each other so well. They are both full of contradictions, incredible warriors that care more about others. What Sarah J. Maas does so well is create characters who despite their deficiencies and weaknesses it is easy to love them and root for them to succeed. But then of course there is that character that you love to hate, the King of Adarlan whose odious personality and scheming makes it incredibly easy to dislike him. These are just fantastic characters that are perfectly suited to this interesting and creative world.
And that's exactly what the world of Crown of Midnight is, creative and compelling. In Throne of Glass the world of Adarlan was established but unlike a lot of fantasy novels, in this second book, the rules keep changing. There is one specific magical system at work that was set up for us in Throne of Glass and we do get to explore that further and see what it can do, but there is also so much more magic. This is a world where magic supposedly did not exist, but it seems like it might be slowly making a comeback. There were some great and interesting things happening in this book with magic and I have the feeling that it's only going to get better as the series develops.
But it isn't just magic that makes this world interesting and compelling. Despite the fact that there seemed to be far less action in this one, there is so is so much scheming and political intrigue. Erilea is a world where a single king who is not very well-liked has conquered other kingdoms and their not too happy about it. In Crown of Midnight we get to spend some more time with some of the rebels who are working against the king and of course there is his scheming and plotting to contend with. But what I really liked about this book was the mystery. There is of course the mystery specific to this book, but there is also the continued mystery that won't be revealed until later books. There were also so many plot twists and revelations in this book and holy crap, that ending blew my mind. However with all the twists and overlapping mysteries the plot did get a bit muddled at times. Major plot points were introduced incredibly late into the story, resolved, and then brought back in for the final climax. It still didn't feel like one connected rising action to me despite the fact that it was an interesting and thrilling read.
I did however still have some issues with the narrative style. I think that it really just isn't my favorite. I mentioned in my review of Throne of Glass that I didn't really like that the book, which is told in a third-person style, switched perspectives frequently and that this would sometimes take me out of the story because I would have to pause and think about who was speaking and who's head we were inside at any given moment. This persisted in Crown of Midnight and was particularly evident and frustrating during the climax of the story. Maybe this is because I started with the novellas which are all told in Celaena's perspective and I got used to that, or because I'm realizing more and more lately that I don't like this kind of narrative style.
I give Crown of Midnight by Sarah J. Maas 9 out of 10
This book was an entertaining second book in a series that is constantly developing in new and compelling ways. It is full of amazing characters to love, a unique and interesting world, and despite having a muddled plot at times enough mystery and action to keep me reading from start to finish. I would definitely recommend this book to fans of Young Adult fantasies and those who loved the first book will not be disappointed by this next book.
Have you read Crown of Midnight? What did you think? Leave me a comment with your thoughts. Thanks for stopping by and HAPPY READING!