This weeks prompt to think about places the books have made us want to visit. This was surprisingly difficult for me. I have a huge list of places that I want to travel but I'm not entirely sure if they came come books, from other media, or just from my love of history. But here is a list of the top ten places I would love to visit both real, fictional, and historical.
Real Places
1.) Russia
Books: Tsarina by J. Nelle Patrick and Egg & Spoon by Gregory Maguire
St. Petersburg and Moscow have been on my list of places to visit for years. I have always been drawn to Russian history and culture and would seriously love to go there to see it for myself. I have a tendency to read books that feature Russia because of this desire.
2.) Santorini, Greece
Book: The Sisterhood of the Traveling Pants by Ann Brashares
So much of Greece is on my list of places to visit but Santorini has made the list absolutely because of a book. When Lena goes to there to visit her grandparents in The Sisterhood of the Traveling Pants I wanted nothing more than to go swim in the Caldera and explore it's winding streets with her and Kostos!
3.) Amsterdam, Holland
Books: The Fault in Our Stars by John Green
Again this is a place that has been on my list for years. My family is Dutch and I have always wanted to go there and visit. When Hazel and Gus go to Amsterdam in The Fault in Our Stars it looks all the more appealing! Between the canals, the museums, the benches it just looks amazing!
4.) Istanbul, Turkey
Books: The Historian by Elizabeth Kostova
The Historian is one of my favorite books and it is also one of few that has given me wanderlust! Most of the book takes place throughout Eastern Europe but the place I most wanted to visit after reading was Istanbul. The melding of East and West is so intriguing!
Historical Places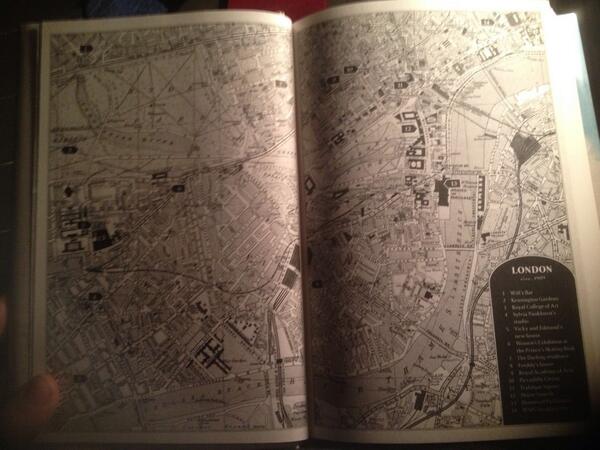 5.) Edwardian England
Books: A Mad, Wicked Folly by Sharon Biggs Waller and The Gemma Doyle Trilogy
This is one of my favorite periods in History and I love reading books that are set in this period. It is a time of transition. What I loved about A Mad, Wicked Folly is how Vicky dealt with the changing roles and new ideas by getting involved in the Women's Suffrage movement.
6.) Renaissance Italy
Books: Bitter Greens by Kate Forsyth
You knew I had to mention this book. I can't do a top ten list without it. But seriously folks, Kate Forsyth does a brilliant job of setting up the historical world in this novel. It's lush, interesting, and mysterious. From Venice at the time of Titian or references to the Medici it made me want to visit and be a part of it all
7.) New York at the turn of the 20th Century
Books: The Luxe by Anna Godberson and Something Strange and Deadly by Susan Dennard (which I know takes place in Philly but still you get the idea)
This one is similar to Edwardian England. It was a time of transition (basically the same time but different location). The Gilded Age is ending but there are still hold overs like fancy dresses and parties but it was also the beginning of the Progessive Era and I would love to be a part of that! Plus streampunk!
Fictional Places
8.) The Cosmere
Books: The Mistborn series by Brandon Sanderson
Okay so this series and world has it's downfalls. Even when they are at peace as far as I know there is a lot of oppression. But there is also Allomancy and kandra. And amazing characters that I love and want to be friends with. It would be amazing to be a part of Kelsier's crew and then maybe become and Allomancer. CAN I JUST BE AN ALLOMANCER!
9.) The Hundred Acre Woods
Books: Winnie the Pooh by A.A. Milne
As a kid I was so obsessed with Winnie the Pooh. I loved everything about it. Mostly I loved the idea that you could go to a magical place where your stuffed toys would come to life! I want to go to there. We actually loved this place so much that we took to calling the woods behind my house the Hundred Acre Woods.
10.) Hogwarts
Books: The Harry Potter series
I would imagine this is one everyone's list! I mean who doesn't want to go to Hogwarts? To get sorted into a house (Ravenclaw), start exploring the castle and the grounds and Hogsmeade! To take classes like Charms, Transfigurations, and Potions! AHHH.... I would die! I can't even!
How about you? Where do you want to go visit because of the books you have read, Are any of these on your list? Leave me a comment with your thoughts. Thanks for stopping by and HAPPY READING!