I did a post like this in the winter and decided I should maybe do one again. I don't normally post reviews for books that I don't finish reading but with all the books in my TBR this summer and fall I have been DNFing a bit more than I usually do. There's so many books and so little time so I'm trying to prioritize the ones that are capturing my interest. But a part of me thinks that if I don't mention my thoughts it's a loose end I need to tie up/
So I decided to to a few quick posts to explain my thoughts on the two books I shelved as "DNF" this summer. Writing DNF reviews is a tricky subject. I didn't want to do full reviews on the book because I don't really have a well-rounded enough view on it. But I also wanted to explain why I didn't quite like the books because I try to be really honest here. So I based this post on
Nikki at There Were Books Involved's DNF Q+As.
This allows me to explain why the book didn't quite work for me without giving a full review. So here you go, my DNF Reviews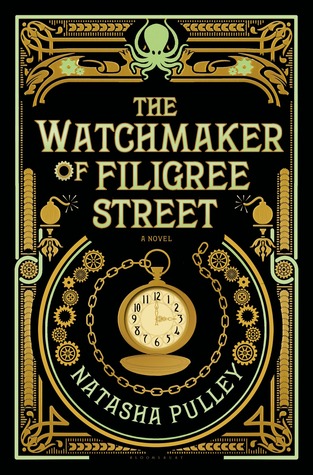 Title: The Watchmaker of Filigree Street
Author: Natasha Pulley
Published: July 14, 2015 by Bloosmbury
Source: Netgalley
(
Amazon
/
Goodreads
)
Synopsis: 1883. Thaniel Steepleton returns home to his tiny London apartment to find a gold pocket watch on his pillow. Six months later, the mysterious timepiece saves his life, drawing him away from a blast that destroys Scotland Yard. At last, he goes in search of its maker, Keita Mori, a kind, lonely immigrant from Japan. Although Mori seems harmless, a chain of unexplainable events soon suggests he must be hiding something. When Grace Carrow, an Oxford physicist, unwittingly interferes, Thaniel is torn between opposing loyalties.
The Watchmaker of Filigree Street is a sweeping, atmospheric narrative that takes the reader on an unexpected journey through Victorian London, Japan as its civil war crumbles long-standing traditions, and beyond. Blending historical events with dazzling flights of fancy, it opens doors to a strange and magical past.
Why it Didn't Work For Me:
I'm really not sure why this didn't work for me, it really should have. It had all the trappings of a book that I would normally love. It's historical fantasy set during the 19th century and it's steampunk. But for some reason it didn't capture my interest in the two weeks I tried to read it. It may have been the writing style. I'm a really plot-driven reader so if it doesn't hook me on the plot in the first 20% I'm probably going to struggle through the rest of it. But I think it was honestly a case of bad timing. I have a lot of review books to read around the same time and I couldn't give this the attention it deserved. I also think that I had been reading a lot of steampunk books before I started this and I really just needed something totally different.
How Much I Read:
22% of the e-ARC
Will I Go Back to It:
Maybe. I do just think it is a case of bad timing. Maybe if I am looking for an e-book or something steampunk I will pick this one up again. Maybe if I give it a little more time, the plot will kick in and I will be more interested.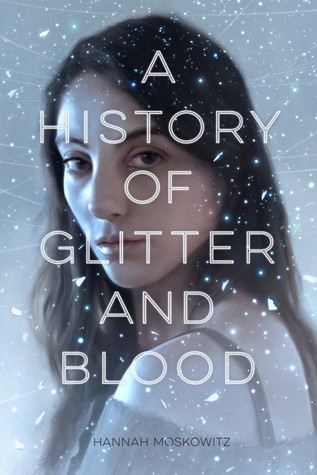 Title: A History of Blood and Salt
Author: Sarah Moskowitz
Published: July 28, 2015 by
Source: NetGalley
(
Amazon
/
Goodreads
)
Synopsis: Sixteen-year-old Beckan and her friends are the only fairies brave enough to stay in Ferrum when war breaks out. Now there is tension between the immortal fairies, the subterranean gnomes, and the mysterious tightropers who arrived to liberate the fairies.
But when Beckan's clan is forced to venture into the gnome underworld to survive, they find themselves tentatively forming unlikely friendships and making sacrifices they couldn't have imagined. As danger mounts, Beckan finds herself caught between her loyalty to her friends, her desire for peace, and a love she never expected.
This stunning, lyrical fantasy is a powerful exploration of what makes a family, what justifies a war, and what it means to truly love.
Why It Didn't Work For Me:
This one really pained me to DNF. I put so much time into it. I read this for a good month. I usually give books a week before I DNF them, two weeks tops. I kind of had to talk myself into DNFing this just because I felt like I would have wasted my time if I stopped reading. But that's not the way to think about it and with all the books I have for review I had to just admit it wouldn't work for me. Honestly, it's probably because this is just a really weird book. I don't mean that in a bad way, it's just true. The narrative structure is unique, the characters are unique, the plot is unique. I'm not a big fan of books about fairies and I think this was just one of the ones that didn't work for me.
How Much I Read:
55% of the e-ARC
Will I Go Back to It:
Probably not. I mean I want to finish it. I put in so much work to it. But I know now that I have decided to not finish it, I'll stop reading it an then not really want to pick it up again.
Have you read The Watchmaker of Filigree Street or A History of Glitter and Blood? What did you think? What makes you DNF a book and do you ever go back to it after you put it down for an extended period of time? Leave me a comment with your thoughts. Thanks for stopping by and happy reading.