A weekly meme hosted by
The Broke and the Bookish
You guys know that I often talk about how good I am at solving plot twists and mysteries in the books I read. I talk about it so much that I probably sound a bit like a conceited little jerk but I don't really care. If I don't toot my own horn who will? Anyway I though if there were a literature class I would want to take it would be one where they read and discuss books who do shocking plot twists really well. So here are the books I would include.
Unit 1: The Ones Where Your Mind = Blown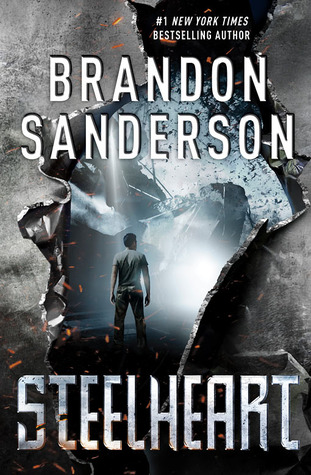 1.) Steelheart by Brandon Sanderson
-
My Review
When I think of crazy reveals I think Brandon Sanderson. I even refer to it as the "Sanderson twist." This was my first book by this author and the twist blew my mind. I immediately needed to talk about it. And let's not even get started on Firefight.
2.) Mistborn by Brandon Sanderson
-
My Review
I usually don't like including multiple books by the same author but I have to with Brandon Sanderson. With each book the reveals and mysteries got bigger and better. Some were solvable but most of them were mind-blowing. Plus a year later I'm still not over the ending in Hero of Ages.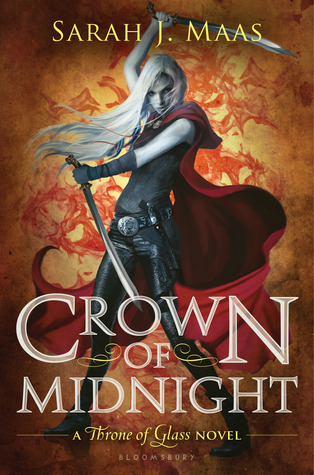 3.) Crown of Midnight by Sarah J. Maas
-
My Review
Did I know what was going to be revealed at the end of Crown of Midnight? No I did not. I just finished my reread of this series and there are so many clues along the way but I didn't see them the first time around. Also we'd have to read the rest of the series and that wouldn't be so bad, right?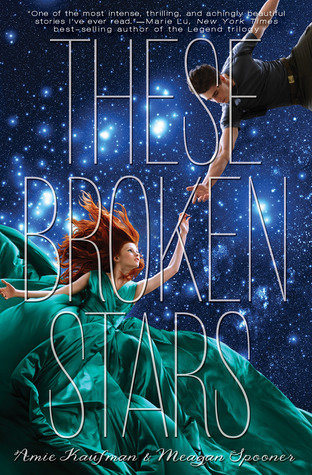 4.) These Broken Stars by Aime Kaufman and Meagan Spooner
-
My Review
So this one is a little different because it's not a mystery. Okay, so there is a mystery that is incredible and blew my mind. I need to reread this series before the last book comes out because I need it. But there is also a really crazy twist that was a serious gut punch in the feels that I'm still not over
Unit 2: The Ones That Are Solvable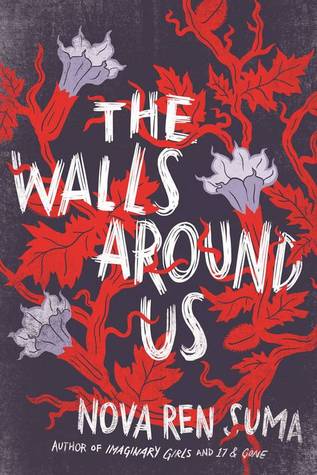 5.) The Walls Around Us by Nova Ren Suma
-
My Review
If I were teaching in a class that talked about crazy plot twists I would definitely want books where the twists are solvable but the mystery is still pretty killer. In The Walls Around Us that's definitely how I felt. It was a mindblowing twist but it was purposeful and interesting.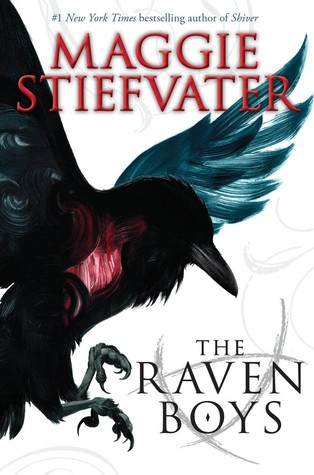 6.) The Raven Boys by Maggie Steifvater
-
My Review
There are two big reveals in this series that I solved but were still done so well. There were lots of great clues that helped me figure it out but it was still a crazy reveal. I remember with at least one of them being so proud of myself for figuring it out.
Unit 3: The Twists The Hit You Right in the Feels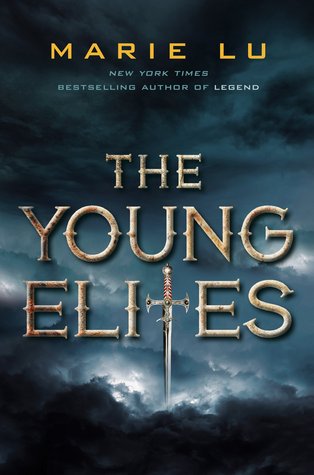 7.) The Young Elites by Marie Lu
-
My Review
I've compartmentalized my feels from this book because it destroyed me so much. But with The Rose Society coming out in a little over a month I need to reread and think about what happened. Again, this blew my mind and hit me right in the feels.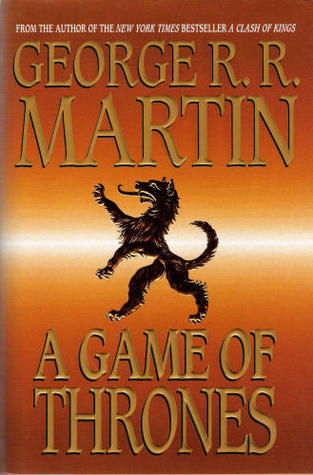 8.) A Game of Thrones by George R.R. Martin
-
Goodreads
You want to talk about a series where you need to expect the unexpected. There were so many crazy twists that happened within this series that you could probably reach a whole class on it. And then you could also talk all about the crazy fan theories many of which I assume to be canon.
9.) Code Name Verity by Elizabeth Wein
-
My Review
Oh man, so many great twists and mysteries in this book that really just destroy your feels. The first have of the book had me question so much and then the reveal and then the ending and just... Excuse me I'm going to need a moment.
The Left Field Reveals Done Right
10.) The Mime Order by Samantha Shannon
-
My Review
The ending of this book had a big reveal that shocked me so much. It seemed a little out of the blue but it made so much sense at the same time. If there were a class about crazy twists, then this would be an example of the left field reveal done right.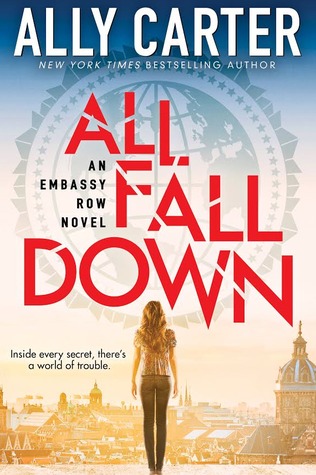 11.) All Fall Down by Ally Carter
-
My Review
Just like The Mime Order, the ending of All Fall Down came out of nowhere and made me question everything I thought was true. I saw Ally Carter on Twitter refer to it not as a cliffhanger but a "gamechanger."
12.) Bitter Greens by Kate Forsyth
-
My Review
So it wouldn't be a top ten if I didn't include Butter Greens, amiright. No but seriously folks, this was another crazy twist ending hat caught me totally off guard and had me reeling. It was a bit out of nowhere but it also made sense.
PLOT TWIST:
There are more than ten books listed. No one is surprised by this right? I usually go over ten. What books would be on your list for a class about shocking plot twists? Have you read any of these books? What did you think about the twists?