A weekly meme hosted by
The Broke and the Bookish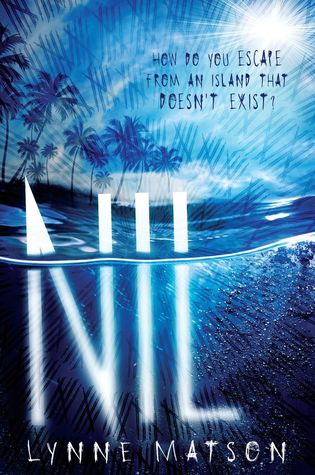 1.) Nil Series by Lynne Matson
- (
Add to Goodreads
/ My Review)
I'm cheating a little bit on this one because I think the first book in the series might have more than 2000 reviews but the second one has way less so it counts. Plus this series is fantastic, YA Lost you guys. It's amazing and complex. I do still need to finish it though.
2.) Sekret Duology by Lindsay Smit
h - (
Add to Goodreads
/ My Review)
Both books in this series have under 2,000 reviews. It's a really great duology not to mention a creative and unique YA historical fantasy. It's about teenage spies in Soviet Russia who have psychic abilities. All things I love.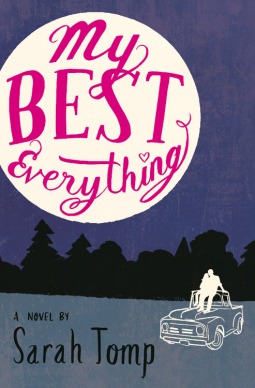 3.) My Best Everything by Sarah Tomp
- (
Add to Goodreads
/ My Review)
I read this at a time I was just realizing I don't hate contemporaries and this book was one of the reasons I stopped judging all contempt before reading them. It's a coming of age story and I like the spin with a good girl doing bad things to help herself and learning from those mistakes.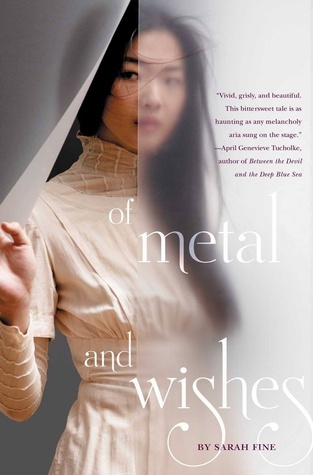 4.) Of Metal and Wishes series by Sarah Fine
- (
Add to Goodreads
/ My Review)
So I'm cheating a bit here too because the first book has just over 2,000 reviews but the second one doesn't have many at all. But this is another great duology. It's a steampunk retelling of The Phantom of the Opera though and it's brilliant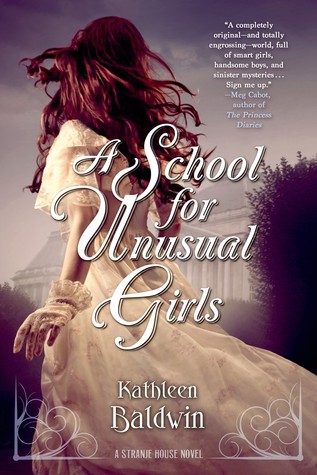 5.) A School for Unusual Girls by Kathleen Baldwin
- (
Add to Goodreads
/ My Review)
I absolutely loved this historical fiction novel. It's set during one of my favorite periods and places, Victorian England. It had great characters and an amazing setting like my favorite books of the genre. Plus there are also spies. Guys, I like spies, okay.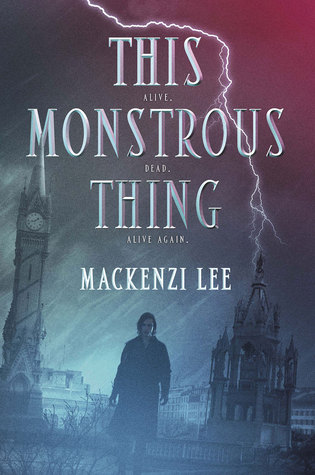 6.) This Monstrous Thing by Mackenzie Lee
- (
Add to Goodreads
/ My Review)
This is one of those books that I don't understand why it's not more popular. Maybe I live in a bubble or not many people have read it. How could you not love a steampunk retelling of Frankenstein, I know I did.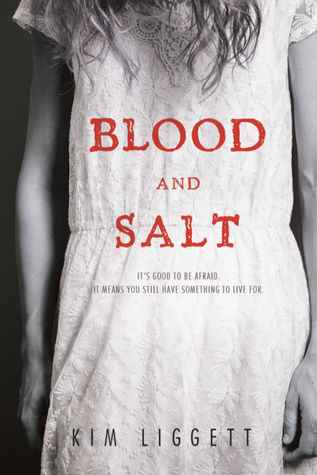 7.) Blood and Salt by Kim Ligget
t - (
Add to Goodreads
/ My Review)
One of my favorite debuts of last year. It was a seriously fantastic thriller with a magical realism feel. Plus it was seriously spooky and I couldn't stop reading it. This one is very close to 2000 reviews which is good because it's fabulous.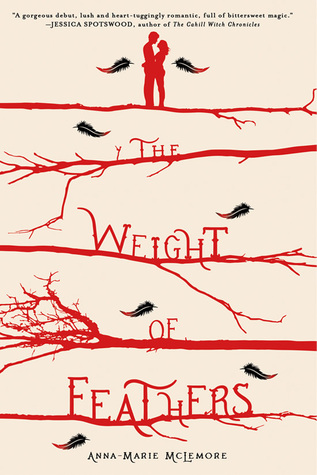 8.) The Weight of Feather by Anna-Marie McLemore
- (
Add to Goodreads
/ My Review)
Another debut last year that I loved. It's a kind of Romeo and Juliet retelling about circus families. Plus this is another book with an amazing Magical Realism world. It was very cool and I am rally excited for her second book because I liked this one so much.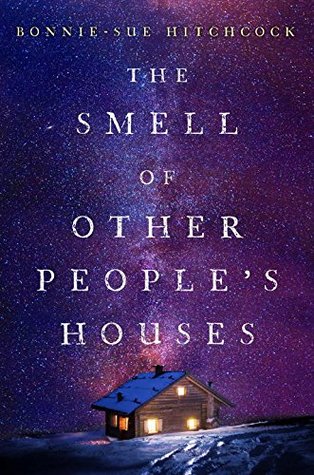 9.) The Smell of Other People's Houses by Bonnie-Sue Hitchcock
- (
Add to Goodreads
/ My Review)
This is my favorite debut of 2016 so far. It's a really fantasy historical fiction novel that reads like a contemporary. It's one of those books about the interweaving of different people's lives and it does it so well.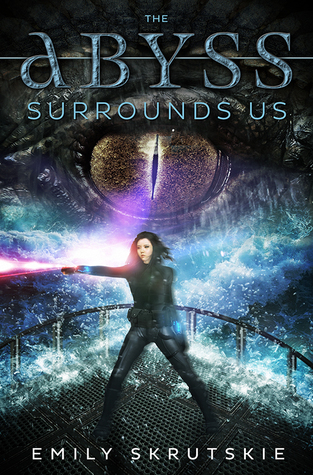 10.) The Abyss Surrounds Us by Emily Skrutsie
- (
Add to Goodreads
/ My Review)
This is a fantastic science fiction book to begin with. It has a really cool world with sea monsters, pirates, and politics. Plus on top of that, quirky characters and a fantastic f/f romance. It's a fast an amazing read.
Honorable Mention to some newer reads I hope get to 2,000 reviews soon.
12.) The Darkest Corners by Kara Thomas - (Add to Goodreads / My Review)
Those are the books that I loved with not as many reviews on Goodreads. What books made your list? Leave me a comment with your thoughts. Thanks for stopping by and HAPPY READING!