So I did the wrong prompt this week. I did next week's which is about audiobooks. And then I realized my issue and wasn't going to do one and then I decided I no, I have to. But then I got to the impossible task of deciding a genre my all-time favorite books. So I decided to talk about a subject I don't often talk about, especially these days and that's Classics. So here is my list of my favorite Modern Classics, which to me are books published in the 20th Century.
1.) The Heart is A Lonely Hunter by Carson McCullers
-
Add to Goodreads
So this is actually one of my all-time favorite books. I read it in a time where I totally related to the themes of loneliness and isolation. It's heartbreaking and beautifully written and everyone should read it. Especially if you like my next book.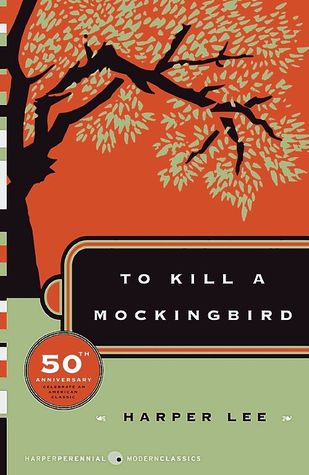 2.) To Kill a Mockingbird by Harper Lee -
Add to Goodreads
Like most American teenagers (probably all right?) I had to read To Kill a Mockingbird in high school. But like a lot of people I really liked it. It is the kind of book you want to read for school so you can talk about it I think.
3.) The Great Gatsby by F. Scott Fitzgerald
-
Add to Goodreads
Some books are full of symbolism and it's annoying (I'm looking at you Heart of Darkness) and some books are full of symbolism and it's cool. Gatsby is the later. Plus like who doesn't love a book set in the 20's about unrequited love.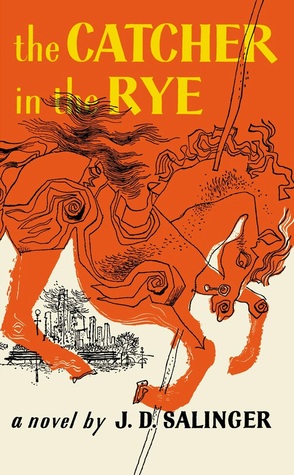 4.) Catcher in the Rye by J.D. Salinger
-
Add to Goodreads
In college I had to read Catcher in the Rye for I think at least two maybe three history classes. It got a little annoying but I liked the book so hey. Also I didn't actually read it again, I'm too lazy for that. But anyway, I'm a pretentious hipster who related to Holden because I hate phonies, you know.
5.) Of Mice and Men by John Steinbeck
-
Add to Goodreads
While we're at it, let's talk about the other required read I actually liked. I was all about Steinbeck for awhile. I did a whole research paper on him in high school. But Of Mice and Men is my favorite of his. Not just because it's short, but because it made the biggest impact.
6.) The Unbearable Lightness of Being by Milan Kundera
-
Add to Goodreads
I also went through a Kundera phase. Oh god, that sounded so pretentious. Anyway, I had to read The Joke for a class in college and really liked his style of writing so I read anything and everything from him. A lot of the Lit Fic I read back in the day was similar to him too.
7.) Rebecca by Daphne du Maurier
-
Add to Goodreads
Did you think this book was older? Nope, published in 1938. But it does have a very Gothic, Bronte sisters, vibe to it huh. I actually read this one kind of recently and really liked it. I'm a sucker fr Gothic ghost stories with a revenge aspect (check out tomorrows post) and I love a good mystery.
8.) The Age of Innocence by Edith Wharton
-
Add to Goodreads
You probably thought this one was earlier too. Nope, it was published in the 1920's despite it being about the 1880's. I read this last year I think and I really liked it. It was a totally great anti-love story that was like a parody of all those romantic classics. My romancephobic heart adored it.
9.) The Chronicles of Narnia by C.S. Lewis
-
Add to Goodreads
I think a lot of people would put Lord of the Rings or another precursor to the modern fantasy we know and love. For me, that's the Chronicles of Narnia. Also now I want to do a whole post about mid-Century fantasy. but I'm almost done with this one so another time.
10.) A Tree Grows in Brooklyn by Betty Smit
h -
Add to Goodreads
I think this one is a great way to finish off this list and bookended with The Heart is A Lonely Hunter feels so right. I know so many people who love this book so I finally read it a few years ago and absolutely see why. It's amazing and relatable.
There you have it. My list of favorite "Modern Classics." What are some of your favorites? What books made your list? Leave me a comment with your thoughts. Thanks for stopping by and HAPPY READING!