I did
a very similar post
to this on a freebie post like a year and a half ago. In the interest of not wanting to repeat lists I will not be including these worlds but know that I absolutely want to visit Red London, Fillory, The Gallagher Academy, and Mademoiselle Geraldine's.
1.) Thisby from The Scorpio Races by Maggie Steifvater
I moved back to New England in October and honestly being by the beach in the fall gave me serious Thisby vibes. Maggie made the island come alive and I would like nothing more than to see it for real. I'll just avoid the water.
I mean who wouldn't want to visit this alternate reality? For no other reason than to find out what their daemon would be. Although mine will probably be something lame like a mouse or a cricket. But also, I read La Belle Sauvage recently and it was amazing so obviously I want to go there.

3.) The Rampion from
The Lunar Chronicles
by Marissa Meyer
I love this crew so much. I would love to be a member of the team, going on adventures and hanging out with Thorne, Cinder, Iko, and everyone else. I don't even have to be in the crew. I can just be around the crew.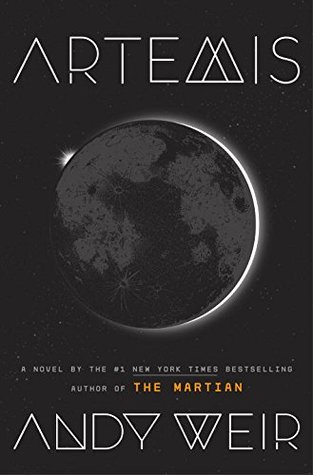 4.) Artemis from Artemis by Andy Weir
I just finished reading this book and Artemis is a really fantastic setting. For one thing, it's a base on the moon. THE MOON. And you can go there to visit and go on a moon walk where the first landing occurred and do other fun stuff. I want to go.
5.) New Fiddleham from the Jackaby series by William Ritter
Unlike Thisby, New Fiddleham actually is in New England. But where in New England. I want to know so I can go there. I assume Massachusetts. But anyways, I want to go to New Fiddleham and be part of the crew with Jackaby, Abigail, Charlie, and Jenny.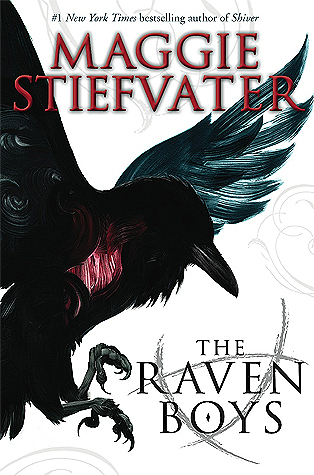 6.) Cabeswater/Henrietta from The Raven Cycle by Maggie Steifvater
Has this list just become places I want to go so I can hang out with my favorite squads. Maybe. Probably. Yes. But regardless, I think Henrietta sounds like a pretty cool place and Cabeswater seems extra interesting. Dangerous, but interesting.
7.) Fear Street from
the Fear Street series
by R.L. Stine
In case you didn't know, I have a podcast with two friends where we read and review the Fear Street series. It's usually pretty funny. I would love to visit Fear Street to check out the burned out mansion, the old abandoned old abandoned mill, and of course the fire that won't go out.
8.) The Night Circus from
The Night Circus
by Erin Morgenstern
I know so many people are so obsessed with this book. I didn't love the plot so much but I did love the world of this series. I mean wo would not want to visit The Night Circus for the magic and mystery. It would be so amazing.
9.) The Witchlands from
The Witchlands series
by Susan Dennard
Susan definitely created a fascinating world in this series. A world that I want to visit and explore. Each kingdom is so different and I think there is probably a lot to see and do in The Witchlands. Plus it'd be cool to see some witcheries in action.
10.) Hogwarts from The Harry Potter series by J.K. Rowling
You didn't think I forgot Hogwarts did you? I mean it was on that previous list but I couldn't leave it off this one. I want to go there that badly. I mean so many of us already pretend we went to Hogwarts with out house paraphernalia and what not.
There you have it, the list of settings I would like to visit. What worlds or settings made your list. Leave me a comment with your thoughts. Thanks for stopping by and HAPPY READING!