HERE IT IS
) then you may not know that I loved the writing of this book. I was super impressed with the lyrical prose and how this read like a classic fairy tale while still feeling creative and interesting. That is why I want to share this excerpt with you all, so you can experience this beautiful writing.
About the Book:
Already one of the most anticipated young adult debuts of 2017, WINTERSONG (Thomas Dunne Books; February 7, 2017) is an enrapturing journey through a 19th century fairytale. A talented debut by S. Jae-Jones, WINTERSONG was inspired by the film Labyrinth and spun together on the threads of song, in a time when young upstart composers like Beethoven were forever altering the sound of music. A story about sisterly devotion and coming of age, Liesl and the Goblin King come alive within the depths of this masterful composition.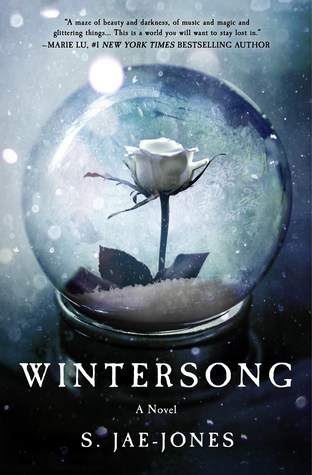 Title:
Wintersong
Written by: S. Jae-Jones
Published: February 7, 2017 by St. Martin's (Macmillan)
(
Amazon
/
Goodreads
)
Synopsis
: Beware the goblin men and the wares they sell.
All her life, nineteen-year-old Liesl has heard tales of the beautiful, mysterious Goblin King. He is the Lord of Mischief, the Ruler Underground, and the muse around which her music is composed. Yet, as Liesl helps shoulder the burden of running her family's inn, her dreams of composition and childish fancies about the Goblin King must be set aside in favor of more practical concerns.
But when her sister Käthe is taken by the goblins, Liesl journeys to their realm to rescue her sister and return her to the world above. The Goblin King agrees to let Käthe go—for a price. The life of a maiden must be given to the land, in accordance with the old laws. A life for a life, he says. Without sacrifice, nothing good can grow. Without death, there can be no rebirth. In exchange for her sister's freedom, Liesl offers her hand in marriage to the Goblin King. He accepts.
Down in the Underground, Liesl discovers that the Goblin King still inspires her—musically, physically, emotionally. Yet even as her talent blossoms, Liesl's life is slowly fading away, the price she paid for becoming the Goblin King's bride. As the two of them grow closer, they must learn just what it is they are each willing to sacrifice: her life, her music, or the end of the world
The Excerpt:
If you have not yet had the chance to read this book and want to know whether or not you will like it, here are the first two chapters for you. Take a gander and check out the beautiful writing...
Gorgeous, right? I hope you enjoyed that. Definitely get your hands on a copy if you haven't done that yet. I enjoyed it despite the fact that there were some elements that I didn't love. I know a ton of people really loved it so I think it appeals to a broad audience.
Thanks so much to St. Martin's for including me on the blog tour and providing the excerpt for me and my readers. Thanks for stopping by and HAPPY READING!