If you have been a blog follower you know that I am pretty romancephobic. I don't often like the romance in the books I read. I often want less romance and more plot. Or less romance and more character development. Usually I just want less romance. So of course I had to use this topic to mention some of the books I wish had less romance. And please don't hate me for any of these. I am such a black sheep when it comes to shipping so if you love this romance I don't blame you. I just didn't and wanted less of it.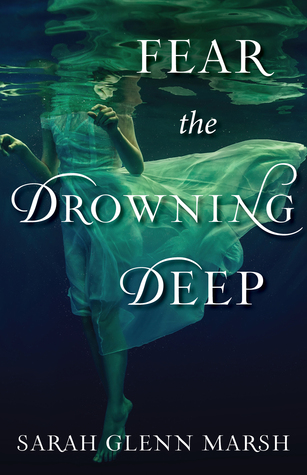 1.) Fear the Drowning Deep by Sarah Glenn Marsh
-
My Review
You may notice a trend as this list goes on but I'll start right here by saying, I didn't love this book. I liked a lot of different elements but so much of the plot was based on the romance and the romance did not work for me which was problematic.
2.) Salt and Storm by Kendal Kulper
-
My Review
I went into this book expecting it to be a historical fantasy with a lot of magic and a lot of mystery. I got a historical romance with insta-love. I actually DNF'd this the first time because I was so disappointed. I ended up going back to it but my thoughts didn't change much.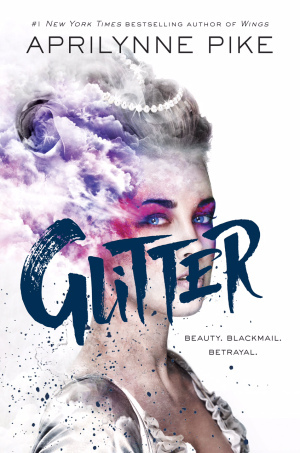 3.) Glitter by Aprilynne Pike
-
My Review
Oh, this romance. This romance was so infuriating for me. All of my comments about this book while reading was how much I disliked the romance. It was cliche, insta-love, and made me roll my eyes so furiously I'm surprised they didn't stay that way.
4.) The Star-Touched Queen by Roshani Chokshi
-
My Review
I did like this book, but like a lot of these I thought there was so much of a focus on the romance. The Beauty and the Beast/Hades and Persephone style romances are not my favorites. It's just so hard to do well in my opinion and I didn't connect with this one.
5.) A Shadow Bright and Burning by Jessica Cluess
-
My Review
I wasn't blown away by this book but it did have some good elements. It also had some elements that totally didn't work for me. And the reason I am including this is that people have ships for this series and I am like "really? There's a ship? I remember monsters but no ship."
6.) How to Hang a Witch by Adriana Mather
-
My Review
This romance. This is another one that makes me roll my eyes so much. I honestly disliked it so much that I blocked it out. Then talking to someone else who had read it I was like "oh yeah, that romance was awful and confusing."
7.) Blackhearts by Nicole Castroman
-
My Review
This is another book that was not what I was expecting. I went into it thinking that it was historical fiction about real life pirates and it ended up being a historical romance about two people who eventually became pirates. I wanted less romance and more pirates.
8.) The Sin-Eater's Daughter by Melinda Salisbury
-
My Review
I love this book and this series. But the problem with this romance is that it was a love triangle and I absolutely did not like or trust the character that the MC so obviously prefered. And you know what, I was right and he was and is awful.
9.) An Ember in the Ashes by Sabaa Tahir
-
My Review
The problem with this romance is that there were two love triangles. It was like a ridiculous love square. Each MC had two potential romantic partners and they were all kind of terrible options. Plus then one of them went in a super awful direction.
10.) Exquisite Captive by Heather Demetrios
-
My Review
The problem here was also in the love triangle but one of them was kind of abusive, okay really abusive, and the other one felt like insta-lovey. And this is a book that had some more mature themes and I just didn't feel the heat.
Honorable Mention...
Wintersong by S. Jae-Jones
-
My Review
I reviewed this yesterday and the more I think about it, the less I like the romance. It was so sudden and the main character just fell too hard too quickly and her actions were kind of icky.
There you have it. The books I wish had less romance. What books do you want to have less romance? What list did you do today? Leave me a comment with your thoughts. Thanks for stopping by and HAPPY READING!