Expensive Books
1.) Hamilton: The Revolution by Lin-Manuel Miranda and Jeremy McCarter
(
Amazon
/
Barnes and Noble
)
I am a big fan of Hamilton, so naturally I want the coffee table book that has the history of the musical including info about the musical, the soundtrack, and the history it was inspired by. But this sucker is $28 at Barnes and Noble and $24 on Amazon. That's like 2 YA books. So yeah, not buying that any time soon.
2.) White Sand by Brandon Sanderson
(
Amazon
/
Barnes and Noble
)
I love all things Brandon Sanderson and am of course interested in this Cosmere graphic novel. I got a review copy but the quality isn't great so I want to buy it but again, kind of expensive for my tastes. Graphic novels and comics tend to be if I'm being honest.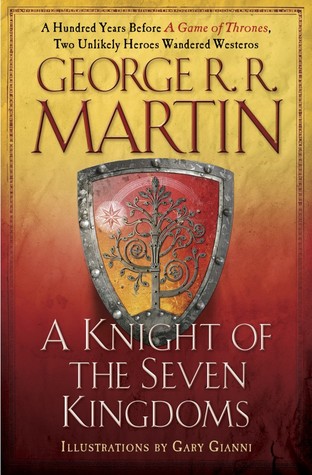 3.) A Knight of the Seven Kingdoms by George R.R. Martin
(
Amazon
/
Barnes and Noble
)
This is a bindup of all the Dunk and Egg stories (which is kind of a Game of Thrones prequel story). I would love to read it because I am such a fan of that world and it has some gorgeous illustrations but it's a little pricey for me. Although it is getting there.
Recent Releases I Want to Buy/Read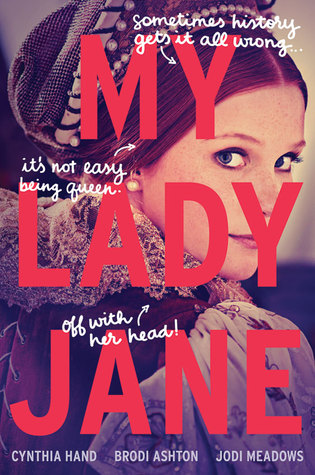 4.) My Lady Jane by Brodi Asthon, Cynthia Hand, and Jodi Meadows
(
Amazon
/
Barnes and Noble
)
I have heard nothing but great things about this book. Plus it's totally my kind of read. It's historical fiction but really funny and kind of silly. I want to read it but stupid book buying ban I keep talking myself out of buying it.
5.) Nil on Fire by Lynne Matson
(
Amazon
/
Barnes and Noble
)
I love the Nil series. It's fantastic and mysterious and it's a great summer read. And yet I have not read the final book in the series. Why? Because I am trying not to buy too many books.
6.) The Impostor Queen by Sarah Fine
(
Amazon
/
Barnes and Noble
)
I have had this book on my list for awhile, having really loved a different series of Sarah's and wanting to read more of her books but I never got a copy of it. With the cover for the companion novel my desire to read it has resurfaced.
7.) Outrun the Moon by Stacey Lee
(
Amazon
/
Barnes and Noble
)
I loved Stacey's debut and this one sounds just as fantastic a piece of historical fiction but I have not read it because I didn't want to buy a copy. I may actually get the audiobook because I hear good things about that.
Books I Read But Don't Own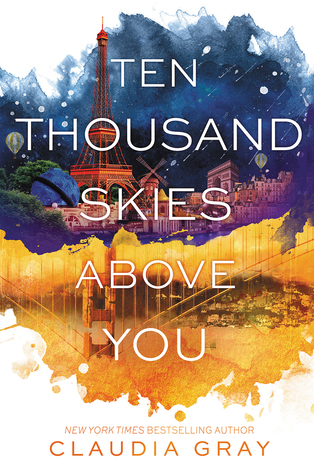 8.) Ten Thousand Skies Above You by Claudia Grey
(
Amazon
/
Barnes and Noble
)
I have the final book in this series preordered because this one was so good and the way it ended was freaking insane. But I borrowed this from the library and therefore need a physical copy to complete my series.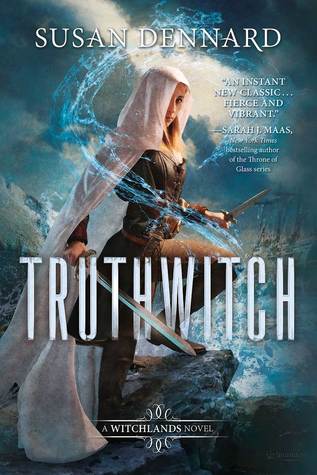 9.) Truthwitch by Susan Dennard
(
Amazon
/
Barnes and Noble
)
I got a physical ARC of this at BEA last year but still want a finished copy. I absolutely loved it and I want that copy to sit on my shelves next to the copy of Windwitch that I have preordered. I recently saw copies on Book Outlet but book buying ban.
10.) The Skylighter by Becky Wallace
(
Amazon
/
Barnes and Noble
)
I love this series so much and I want a finished copy to sit on my shelf with my copy of The Storyspinner. However I have a physical ARC of this one as well and part of my book buying ban is not buying books I already have a copy of.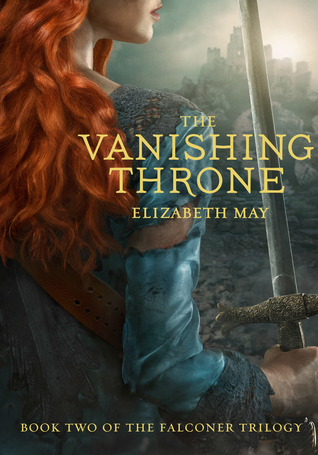 11.) The Vanishing Throne by Elizabeth May
(
Amazon
/
Barnes and Noble
)
Yeah this is much of the same as the two above books, except with this one I have an e-ARC. But I want a finished copy to go with my copy of the Falconer.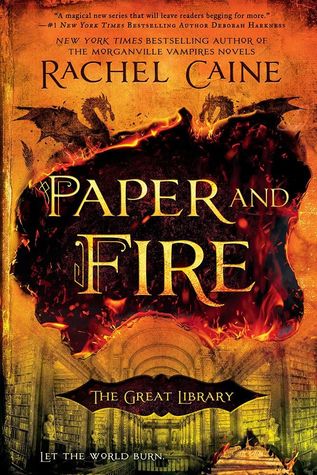 12.) Paper and Fire by Rachel Caine
(
Amazon
/
Barnes and Noble
)
And again, a book I have an ARC for but want a finished copy to complete a series. Plus if I'm being entirely honest, I love the details on the finished copies of this book. They make them look like old books and the spines are so pretty. I want this because it'll look amazing on my shelf.
Okay, there you have it. The ten books I would buy right now if I had a fully loaded gift certificate. Obviously there are tons more books I would get if I could, I could honestly probably do ten more just with preorders but I'm trying to limit myself.
What books made your list? Leave me a comment with your thoughts. Thanks for stopping by and HAPPY READING!