Hi All, I'm officially back from being off the grid for my brother's wedding. Did you notice I was gone? Anyway, this week's Top Ten Tuesday is a back to school freebie. So I wasn't sure what to pick for this one because I usually have trouble with freebies then it hit me. So here you have the ten fictional schools I would love to attend.
1.) Mademoiselle Geraldine's School Finishing Academy for Young Ladies of Quality
in the
Finishing School series
by Gail Carriger -
My Review
Okay so for one thing this is a steampunk boarding school which is located on a dirigible that flies around England, already sold. But on top of that it's a spy school.
2.) The Gallagher Academy for Exceptional Young Women
in the
Gallagher Girls series
by Ally Carter -
Add to Goodreads
Speaking of spy schools. This is a boarding school for teen girls who learn how to be international spies, and boy are there shenanigans and all kinds of amazing classes and field trips. Sign me up.
3.) Brakebills College for Magical Pedagogy
in
The Magicians series
by Lev Grossman -
My Review
You may have heard about this series that it's an adult Harry Potter, which I don't necessarily agree with. But there is a really fantastic magical college, Brakebills. I maybe would pass on going to Brakebills south in Antarctica but otherwise, DOWN!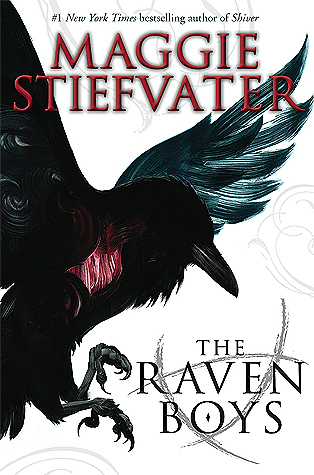 4.) Aglionby Academy
in
The Raven Cycle
by Maggie Stiefvater -
My Review
I mean I realize this is an an all boys school and I am in fact not a boy but you know what that's a minor technicality and besides, the school is fictional so who cares. Anyway, I just wish I went to a fancy school and that I could be friends with Gansey, Adam, Ronan, and Noah.
5.) Jordan College at Oxford
in
His Dark Materials series
by Phillip Pullman -
My Review
I mean I know Oxford is real but Jordan College doesn't exist (in our universe). Plus I want to go there because then I would presumably be in Lyra's universe which would mean I have a daemon and that would be amazing!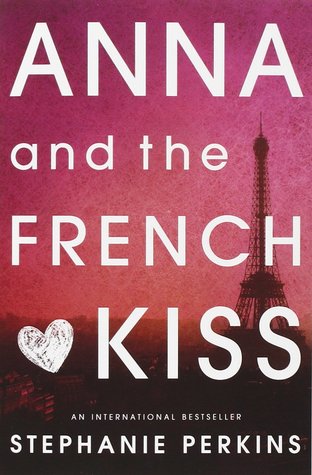 6.) School of America in Paris
in
Anna and the French Kiss
by Stephanie Perkins -
My Review
I think this is probably a pretty obvious one. Because if I went here then I would be going to a boarding school in Paris. Like is that even a question about why that would be fabulous. If it is, we can't be friends.
7.) The Red Church
in
Nervernight Chronicle
by Jay Kristoff -
My Review
A recent one, but seriously I think it would be really sweet to be able to attend a boarding school where they teach you to be an assassin. I could use weapons training, poison studies, and seduction training. Why not, I'm into it.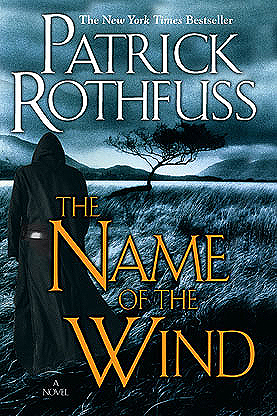 8.) The University
in the
Kingkiller Chronicle
by Patrick Rothfuss -
My Review
Does it even have a name? I don't think so. But anyway, it's a pretty cool school for magic and knowledge. You can learn all kinds of school stuff like alchemy, artificery, sygaldry, naming. Lots of magical and scientific stuff.
9.) Watford School of Magicks
in
Carry On
by Rainbow Rowell -
My Review
Okay so basically I want to go to a school of magic, is that a surprise to anyone? I read mostly YA Fantasy, naturally I want to go to any and all of the magic schools I know about. But I also like this magical system and I like that they also have cell phones.
10.) Gotham Academy
in the
Gotham Academy comics
by Becky Cloonan, Brendan Fletcher, and Karl Kerschel-
My Review
Okay so Gotham is not necessarily a place that I want to be, it seems super dangerous, and frankly this boarding school is just as bad. But the characters have these amazing adventures and it's like super gothic and it sounds pretty sweet.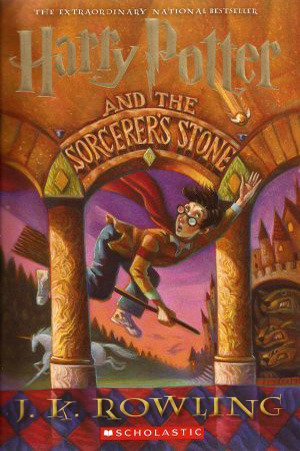 11.) Hogwarts
in the
Harry Potter series
by J.K. Rowling -
Add to Goodreads
You didn't think I would forget Hogwarts did you? I mean obviously that is the fictional school I want to attend most. I would do unspeakable things to go to Hogwarts. Oh man, the castle, the cirriculum, the houses, the wands. Everything. Anything.
Those are the fictional schools I wish that I could attend. If I was in fact going back to school I think it would be much more enjoyablke if these were my schools. What schools would you want to attend? Leave me a comment with your thoughts. Thanks for stopping by and HAPPY READING!