SO today's prompt is about uniqueness. I love a weird and unique book, who doesn't. And originally I was just going to list some of the unique books I have read. But I wanted to narrow it down a little bit to unique fantasies. I read a lot of fantasies and they tend to feel really predictable. But then I decided that really what makes these books unique is their magical systems. So that's what I am going to give you. My favorite unique magical worlds and powers.
1.) Mistborn by Brandon Sanderson
-
My Review
Sanderson is the master of unique magic. Seriously this list could be all his books. Mistborn has three really unique ones because they all combine having an innate ability with using a physical object. Plus there are sixteen different branches within two of them.
2.) The Reckoners by Brandon Sanderson
-
My Review
Let's get my other favorite Sanderson power system out of the way. I freaking love the Reckoner powers. This is a series about people who have superpowers but it's more about how power corrupts so there is some fun stuff to it. Plus there is this whole thing about weaknesses and fears. It's good.
3.) The Bone Season by Samantha Shannon
-
My Review
I read The Song Rising recently and I seriously love the clairvoyant power systems. I think it's really cook because it goes beyond the basics of seeing the future and reading tarot cards. There are higher orders where you can control spirits and like Paige's where you can invade people's minds and control them.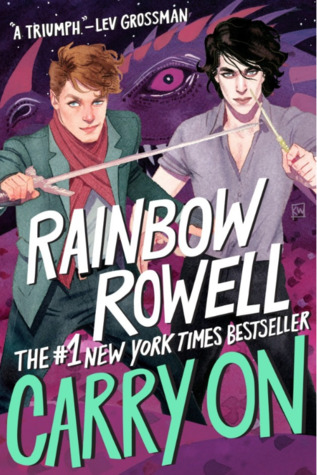 4.) Carry On by Rainbow Rowell
-
My Review
This was Rainbow's first foray into writing fantasy and I loved that because it came from a place of respect and still was super unique. I love that in this world different objects could preform magic and that spells could be nursery rhymes or poems.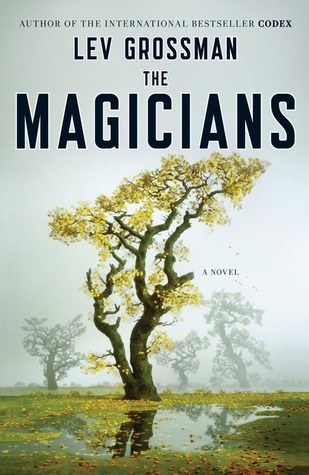 5.) The Magicians by Lev Grossman
-
My Review
Okay so the best part of this magical system is that it subverts the tropes by having this theme that magic doesn't solve problems, it creates them. Plus it's unique in the way that anyone could be a magician but not everyone is a magician. And the whole hand movements and chanting combination. It's all really unique.
6.) The Kingkiller Chronicles by Patrick Rothfuss
-
My Review
The cool thing about the magic here is that for the most part it's super scientific. It's all about like alchemy and energy manipulation. That in and of itself is unique. And then there is naming. I don't even fully understand it really but it's magical and it's fascinating.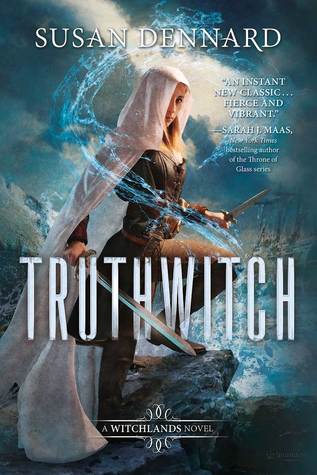 7.) Truthwitch by Susan Dennard
-
My Review
This is one of those series that has some common magical systems, I mean it's basically a lot of elemental magic. But then it has other really unique powers like Safi who is a Truthwitch and can tell if people are lying. And then there are Threadwitches and Voidwitches which are very unique and interesting.
8.) A Darker Shade of Magic by V.E. Schwab
-
My Review
Another series with some common magical systems like elemental magic. But then you have the blood magic that the Antari are able to do. That magic is fascinating and super unique. Not only can they travel through worlds but they can do lots of other really neat stuff.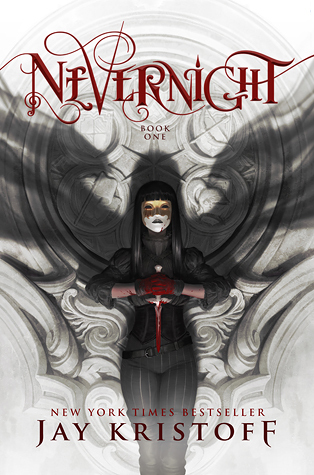 9.) Nevernight by Jay Kristoff
-
My Review
There isn't a ton of magic in this series and there could be more, there should be more. But the little that you do get is super unique. The main character in this series Mia is able to control shadows and darkness. Plus the has a not a shadow cat that she made. It's very unique.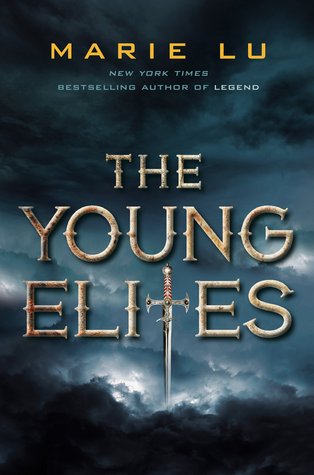 10.) The Young Elites by Marie Lu
-
My Review
This is a series where there are plenty of powers. Some of them are ones you see a lot but the main character has one of the most unique I have seen. Adelina is an illusionist, which in and of itself isn't super unique. But her power is rooted in fear. She taps into her own fear and those of the people around her, which I think is cool.
11.) Rocks Fall, Everyone Dies by Lindsay Ribar
-
My Review
This is another one of those books that shows how magic doesn't necessarily solve problems. It does a lot of exploration of the idea of whether magic is good. Plus there is a really unique power where you can see into people's pasts and steal things from them by touching an object they owned.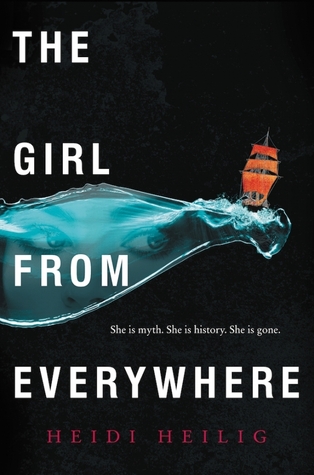 12.) The Girl from Everywhere by Heidi Heilig
-
My Review
So this is probably the only book on the list where it isn't actual people with powers. This one is instead about the power to travel through time. There is some fantasy to it but the real unique thing is that you mostly need a map and you go to what the map shows so it can be real, historical, or fictional.
There you have it. What are some of the most unique magical systems/powers you have read. Like I said, I love a good magical system especially if it's unique. So if you have recommendations, let me know. Thanks for stopping by and HAPPY READING!