Okay, so I didn't do a Top Ten Tuesday last week because I was traveling and super busy at work. SO this week I want to do both lists. This week it is about things that will make me instantly not want to read a book (which was surprisingly hard) and last week's was things that will make me want to read a book (which was surprisingly easy).
Ten Things That Will Make Me Not Want to Read A Book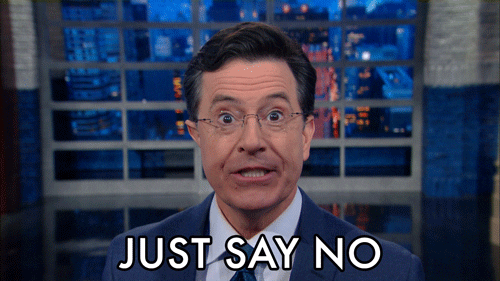 1.) Aliens (especially invasions or abductions) - I have an irrational fear of aliens (especially if they are slimy and reptilian) so nope.
2.) Suicide/Dealing With Loss/ Most Serious Topics - I read books as an escape and I just don't want to read something super serious that will bum me out and make me cry.
3.) Road Trips - I want to go on one not read about one.
4.) Fae/Faeries - I only super rarely like books with faeries and they have to be dark murderous faeries.
5.) People almost kissing on the cover - This is a not so subtle cue that it's a romance and not my thing.
6.) Beauty and the Beast retellings - unpopular opinion, I seriously hate this romantic trope. It's a lazy hate to love if you ask me. #sorrynotsorry
7.) Good girl falls for a bad boy - see above. But also, ugh! Can the good girl be rebellious without dating someone who is a total jerk? Like why is this so popular?
8.) Manic Pixie Dream Girl - if I even get a whiff of the girl saving an awkward or unpopular boy. Admit it. it's the reverse of the above trope and it's stupid.
9.) Books that say that they are "the next Harry Potter, Hunger Games, or Game of Thrones." - First of all those are big shoes to fill, second of all you are probably just a cheap knock off.
10.) Overly special/perfect MC or romantic leads for no reason - this just screams annoying love triangle. Also characters who are perfect and good at everything are boring.
Bonus: A bad review from a blogger I trust - if my blogger friends or people who have the same opinions as me didn't like it I probably won't read it.
Ten Things That Make Me Want to Read a Book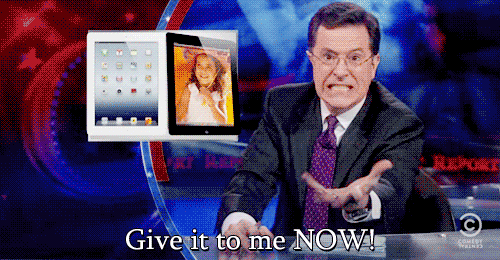 1.) Mystery in the past/or anything that mentions the past and present - These are always the most me books. I love a good historical mystery and I can smell them a mile away.
2.) Unreliable narrators - I don't care how or why but if the main character and narrator doesn't remember or chooses not to be honest I am all aboard.
3.) Villains/Thieves/Rogues - I am a huge fan or main characters who subvert the law or conventions in some way. If the synopsis mentions that I'm in.
4.) Superpowers - These are always my favorite kind of magical systems. Plus I love books about superheroes or people with powers because it often explores good and evil.
5.) Magical lands/mysterious lands/alternate dimensions - I love these kinds of fantasies. World within a world, time travel, alternate dimensions. It leads to drama and fish out of water stories.
6.) Nerdy/Geeky Main Characters - These are the characters who it is easiest for me to relate to and if there is a book about them, especially a romance I'm interested.
7.) Historical fiction during specific time periods - I love historical fiction and if I see something that is set in Victorian, Edwardian, Regency, WWI, WWII late 18th century, early 20th century I will probably read it.
8.) Space Opera - Yeah, I know. I don't like aliens and road trips but I like space operas. It's weird, I don't get it either but I like Star Wars and Firefly and space operas are great.
9.) Revolution/Politics - This is mostly for fantasies but basically any genre fiction that mentions any kind of political intrigue or revolution that means drama and themes that I love.
10.) Boarding schools - I love any kind of boarding school, magical or otherwise. But I am particularly excited if it is magical or weird in any way.
Bonus: A good review from a blogger I trust. if my blogger friends or people who have the same opinions as me love it, I probably want to read it.
There you have it. All the things that make me not want to read a book and want to read a book. What makes you not want to and want to read a book? Leave me a comment with your thoughts. Thanks for stopping by and HAPPY READING!