Read in June: Historical Fiction
Well, I had a bit of a back slide this month. I had been doing really well but I started to slow down towards the end of the month with ALA. But I still did okay and I'm not mad because I typically do read less during the summer. This month I read a total of 10 books. So many of them were really fantastic though. My favorite book of the year so far came this month and there were a few others that I really loved.
For challenges, I am doing okay but not as well as I would hope. I decided to go for a Goodreads goal of 100 books for the year and that was a really good decision but it may have been a bit too low. I'm halfway to 120 with a total of 65 books for the year so I am thinking I can now meet that goal. But I like being ahead of that challenge and I feel much better about meeting my goals. I am also on track for the
Debut Author Challenge
of 25 debuts despite the fact that I didn't read any debuts this month. Oops. Good thing I was ahead last month. For the
Netgalley/Edelweiss Challenge
, I read 3 this months which makes my total 18 for the year. I'm thinking the 36 target is more doable, as I am halfway there. For the
Rock My TBR Challenge
I read 1 book for that this month towards my goal of 25 for the year bringing my totally up to 8 for the year. I'm definitely behind on this one but I might be able to meet the actual challenge goal of 15. And finally, I did 2 post for the
Discussion Challenge
, making my total 7 for the year.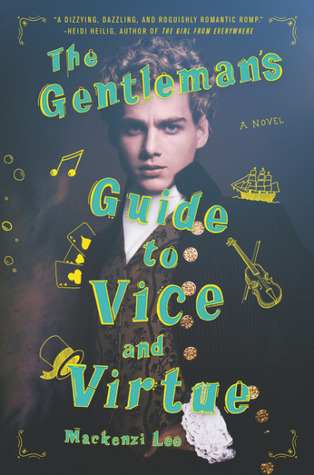 1.) Spectacle by Rachel Vincent
Rating: 8 out of 10 [
My Review
]
2.) Midnight at the Electric by Jodi Lynn Anderson
Rating: 9 out of 10 [
My Review
]
3.) Obsidian and Stars by Julie Eshbaugh
Rating: 9 out of 10 [
My Review
]
4.) The Fallen Kingdom by Elizabeth May
Rating: 9 out of 10 [
My Review
]
5.) The Suffering Tree by Elle Cosimano
Rating: 7.5 out of 10
[
My Review
]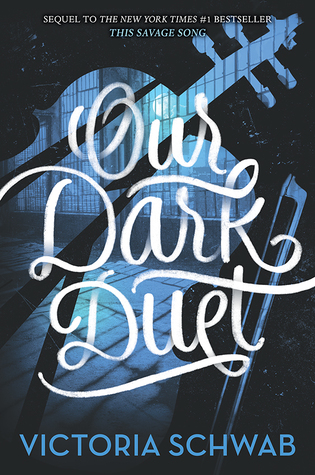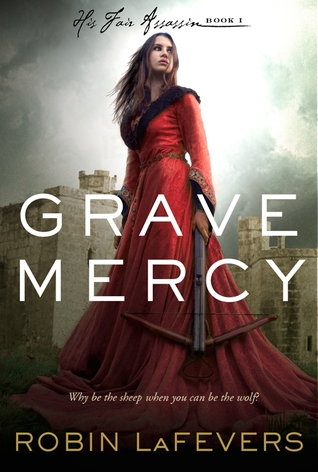 6.) Runaways Vo. 1: Pride and Joy by Brian K. Vaughn
Rating: 8 out of 10 [No Review]
7.) The Gentleman's Guide to Vice and Virtue by Mackenzi Lee
Rating: 10 out of 10 [
My Review
]
8.) This Savage Song by Victoria Schwab
Rating: 9 out of 10 stars [
Original Review
]
9.) Grave Mercy by Robin LaFevers
Rating: 9 out of 10 [
My Review
]
10.) Our Dark Duet by Victoria Schwab
Rating: 9.5 out of 10 [
My Review
]
To Be Read in June:
Mysteries
I know that most people think of fluffy contemporaries when they think of summer beach reads. But not me, I like to read super intense mysteries on the beach and during the summer. And it's as if the publishers have listened to my requests because there are so many exciting new mysteries coming out of this month. Also other exciting new books.
Every Last Lie by Mary Kubica
-
Add to Goodreads
I have loved every Mary Kubica book I have read and I've read every Mary Kubica book. She has a fantastic way of create a mystery that will have you guessing until the very end. They're super intense and atmospheric. I can't wait to read her next one.
I am a huge fan of this series. It's such a complex and interesting combination of fantasy, dystopia, and steampunk. And by the third book I am super invested in these characters and what is going to happen to them.
Little Monsters by Kara Thomas -
Add to Goodreads
I really liked Kara's debut and I'm excited to check out to read her next book. I'm expecting another interesting YA mystery from this one'

Final Girls by Riley Sager
-
Add to Goodreads
This sounds like a really fantastic read. It's like a fun combination of mystery and horror in the vein of all those teen horrors for the 80's and 90's. I know someone who already read it and they really enjoyed it.
You Don't Know My Name by Kristen Orlando
-
Add to Goodreads
I have a review copy of this that I never read but when I did the blog tour of The Love Intererst the author mentioned it as one of his favorite spy novels and it made me want to read it.

Spellbook of the Lost and Found by Moira Fowley-Doyle
-
Add to Goodreads
I picked this up at ALA and it sounds really interesting. It seems a little bit like magical realism but there is enough mystery elements that I think it works for this month.
Be True to Me by Adele Griffin
-
Add to Goodreads
I have heard good things about this book so I picked up a copy at ALA. For some reason I thought it was a contemporary romance but it's actually historical fiction and that there is an interesting twist. I'm excited to read it.
The Inevitable Collision of Birdie and Bash by Candace Ganger
-
Add to Goodreads
I recieved a finish copy of this from the publisher in the mail and it sounds super cute. I know I prefer mysteries in the summertime but sometimes it is nice to throw a contemporary in there.

When Dimple Met Rishi by
-
Add to Goodreads
I've heard nothing but great things from people about this contemporary. I picked up a finished copy at ALA and I'm pretty excited to read it. Again, sometimes it's nice to break things up with a cute contemporary.
The Gallagher Girls series by Ally Carter
-
Add to Goodreads
I still need to read the last three books is this series. I loved the first three and I even bought the last three recently but I still haven't read them. But they're fast reads and I need to get some backlist books in for my challenge.
There you have it. Some of the books I hope to read in June. As always, these are subject to change. I may read all of these or I may only read a few and then read a bunch of different ones. But honestly I think this list I can stick to. Thanks for stopping by and HAPPY READING!