A weekly meme hosted by
Breaking the Spine
Title: Before the Devil Breaks You


Series: The Diviners #3
Author: Libba Bray


Published: October 3, 2017 by Little, Brown Books for Young Readers




Synopsis: After battling a sleeping sickness, The Diviners are up against a group of new and malevolent foes--ghosts! Out in Ward's Island sits a mental hospital full of lost souls from people long forgotten. Ghosts who have unusual and dangerous ties to the Man in the Stovepipe Hat also known as the King of Crows.

With terrible accounts of murder and possession flooding in from all over New York City, the Diviners must band together and brave the ghosts haunting the asylum to bring down the King of Crows
I'm a huge fan of Libba Bray. I have read almost all her books (all except Going Bovine which I own but still haven't read). The Diviners is the series that made me want to read her but it is not the first of her books I read. It is however my favorite.
I really ;love this series. It is everything I love in a book and more. It perfectly combines historical fiction, supernatural fantasy, mystery, and even horror into one amazing story. I really loved the first two books in the series when I read them a few years ago. They creeped me out and kept me on the edge of my seat building to such amazing climaxes. This is the third book in the series and I am so excited to learn more about what is going on within the world and also read a new and fascinating story.
I also really love the characters in this series. This is a book that has a tone of main characters that all get a little attention and perspective. I normally have a hard time with that kind of thing but it really works here. All the characters are so different and the story so involved that it gives you a lot to connect with and makes for a more well-rounded character. Plus Libba Bray really does a great job with developing interesting and complex characters. In all her books I have loved the large cast of characters she creates and this series is no different.
In general this is just going to be such a perfect read for the fall. it's atmospheric and creepy in a way that I think people will love if they are or are not a fan of horror. I have been anxiously awaiting this book for like two years and I can't believe it's almost here. I'm so excited to read it.
I already have this book preordered and I am super pumped to read it soon after it comes out. Although I may need to read the other books in the series. It has been awhile since I read them and I could use a refresher. Plus they are both amazing. Can't wait!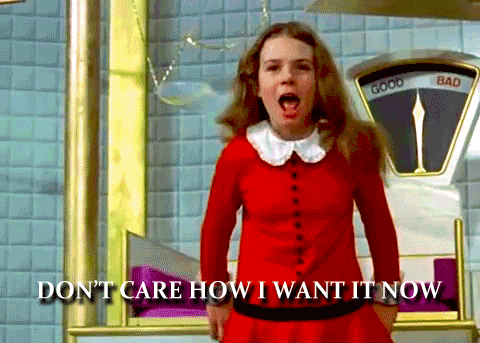 What about you? What are you waiting for this Wednesday? Are you waiting on Before the Devil Breaks You along with me? Leave me a comment with your thoughts. Thanks for stopping by and HAPPY READING!