A weekly meme hosted by
Breaking the Spine
Title: That Inevitable Victorian Thing


Author: E.K. Johnston

Published: October 3, 2017 by Dutton Books for Young Readers (Penguin Group)




Synopsis: Set in a near-future world where the British Empire never fell and the United States never rose, That Inevitable Victorian Thing is a novel of love, duty, and the small moments that can change people and the world.

Victoria-Margaret is the crown princess of the empire, a direct descendent of Victoria I, the queen who changed the course of history two centuries earlier. The imperial practice of genetically arranged matchmaking will soon guide Margaret into a politically advantageous marriage like her mother before her, but before she does her duty, she'll have one summer incognito in a far corner of empire. In Toronto, she meets Helena Marcus, daughter of one of the empire's greatest placement geneticists, and August Callaghan, the heir apparent to a powerful shipping firm currently besieged by American pirates. In a summer of high-society debutante balls, politically charged tea parties, and romantic country dances, Margaret, Helena, and August discover they share an unusual bond and maybe a one in a million chance to have what they want and to change the world in the process —just like the first Queen Victoria.
I have read a few of E.K. Johnston's books and they were pretty good. I liked A Thousand Nights but I loved Exit, Pursued by a Bear. It was one of my favorite books of last year. After really enjoying that book I decided I wanted to try more of the author's books. This is the perfect opportunity to do just that because on top of enjoying the author, this is a total me book.
For one thing this is an alternate history. I have been really loving alternate histories lately. I used to think that I didn't really enjoy them because it messes with the historical fiction aspect of the book. But then I read few that really blew me away. I think I'm realizing that the alternate histories I prefer are ones that take place in the future after something different happened. That's what this is.
So the thing I am most excited about when it comes to this book is the world. It has that Victorian era thing about being about court politics, debutante balls, society, and such but it also involves unique and interesting things like sci-fi or steampunk elements. Plus it mentions pirates so like, sign me up for that!
Plus can we talk about this cover? First of all it is purple which is my favorite color. Any book with a purple cover I am on board with. But on top of that you have the dichotomy of the tree and what looks like maybe parts of a motherboard. Either way, it's science-y. Also, it's shiny! It's going to look so pretty in the final hardcover.
I was really hoping that there would be copies of this at ALA and I was so glad to hear that there were. I of course picked up a copy it looks quite pretty just in the ARC format. But I am so excited to read it!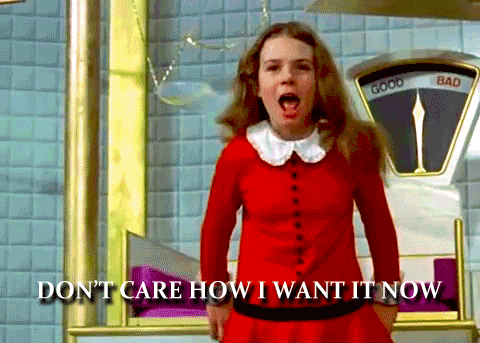 What about you? What are you waiting for this Wednesday? Are you waiting on That Inevitable Victorian Thing along with me? Leave me a comment with your thoughts. Thanks for stopping by and HAPPY READING!