A weekly meme hosted by
Breaking the Spine
Title: The Knowing


Series: The Forgetting #2
Author: Sharon Cameron


Published: October 10, 2017 by Scholastic




Synopsis: Samara doesn't forget. And she isn't the only one. Safe underground in the city of New Canaan, she lives in a privileged world free from the Forgetting. Yet she wonders if she really is free, with the memories that plague her and secrets that surround her. Samara is determined to unearth the answers, even if she must escape to the old, cursed city of Canaan to find them.

Someone else is on their way to Canaan too . . . a spaceship from Earth is heading toward the planet, like a figment of the city's forgotten past. Beck is traveling with his parents, researchers tasked with finding the abandoned settlement effort. When Beck is stranded without communication, he will find more in Canaan than he was ever trained for. What will happen when worlds and memories, beliefs -- and truths -- collide?
I LOVED The Forgetting. It was probably the book that surprised me the most in 2016. Not only was that because I couldn't believe how much I enjoyed it but because it had a huge surprise at the end of the book. I went into the cook expecting it to be more of a traditional dystopia but it was so much more than that. Something happened in the book to give it more of a hard Sci-Fi vibe and I loved that so much.
And because I loved The Forgetting I am super excited for it's sequel. I don't want to give too much away but I know that the twist at the end of the last book is going to make for a really interesting read in The Knowing. This is sort of the opposite of that book and that's going to be really fun and interesting I think. Not to mention when I met the author at ALA she mentioned that this books is set 100 years in the future and is more of a companion novel, which again is very cool.
I know I am in for a really engaging and mysterious book full of adventure and lots of surpising twists. I am also in store for a unique world. I can't wait to see what has happened to Canaan in the years since the last book. And I am sure the Sci-Fi vibes will be back and with a bigger role now that we know that aspect of the world.
This is one of my most anticipated reads of the fall. As I said, I met the author at ALA well I also picked up a copy of book. I was so excited to do both. I of course gushed to Sharon Cameron about how much I loved The Forgetting and how excited I was for The Knowing. I'm so excited to read it!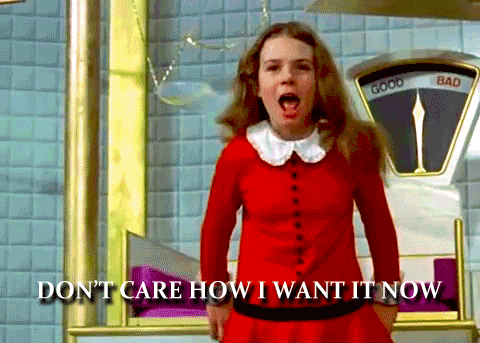 What about you? What are you waiting for this Wednesday? Are you waiting on The Knowing along with me? Leave me a comment with your thoughts. Thanks for stopping by and HAPPY READING!