SO... this one is pretty hard for me. I'm on a book buying ban and trying really hard to stick to it despite there being amazing deals on Amazon at the moment. I'm also trying really hard not to request any books on Netgalley or Edelweiss unless they are coming out in the Winter season because I have tons of books from BEA to read. But then I realized, I have been visiting the library a lot lately. So most of this list is books I have borrowed from there.
Bought: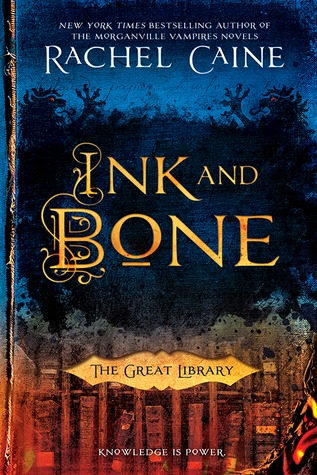 1.)
Ink and Bone
by Rachel Caine -
Add to Goodreads
I bought this on a whim. It breaks my book buying ban because I'm trying not to buy books I have already read, but I really loved this one and it was around $10 for a hardcover so I through caution to the wind and grabbed it.
2.)
The Wild Girl
by Kate Forsyth -
Add to Goodreads
I preordered this book from Barnes & Noble ages ago with a gift certificate and it took forever to arrive. Not that I planned to read it right away but I was still pretty annoyed. Anyway, I have it an it's beautiful and I can't wait to read it.
For Review: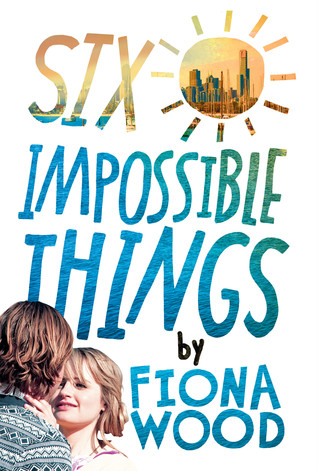 3.)
Six Impossible Things
by Fiona Wood -
Add to Goodreads
I got this in the mail recently as part of the NOVL newsletter's ARC program. I've been getting much more into contemporary novels lately and this sounds like an interesting coming of age kind of story with complex characters.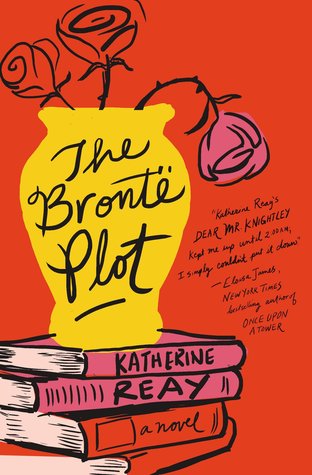 4.) The Bronte Plot by Katherine Reay -
Add to Goodreads
I just got approved for this on Netgalley yesterday. I love historical mysteries about book lovers. I'm also really interested in the incorporation of the Bronte sisters and the use of the real sisters in this book.
5.)
Hoodoo
by Ronald L. Smith -
Add to Goodreads
I also got approved for this one yesterday. I kind of forgot I requested it but it sounds really interesting. It's a Middle Grade historical fantasy about folk magic. It fits this month's and after DNFing a book I can squeeze it in.
From the Library:
6.)
Nil Unlocked
by Lynne Matson -
Add to Goodreads
I was a big fan of Nil, which I read last March. It's basically YA Lost with a mysterious and antagonistic island, diverse characters, and lots of adventure. I was really excited to read the sequel despite bumping it after not getting my hands on a copy right away.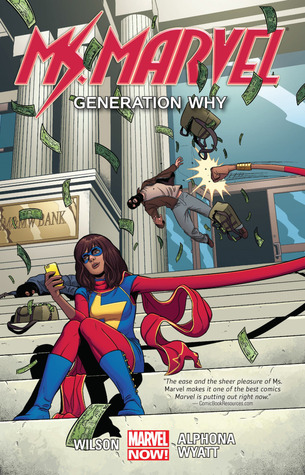 7.)
Ms. Marvel Vol. 2 - Generation Why
-
Add to Goodreads
I've been getting so into comics lately and Ms. Marvel is basically the reason why. It's such a fantastic and interesting story with the perfect modern superhero who by the way is a teenage girl who is a person of color. Amazing!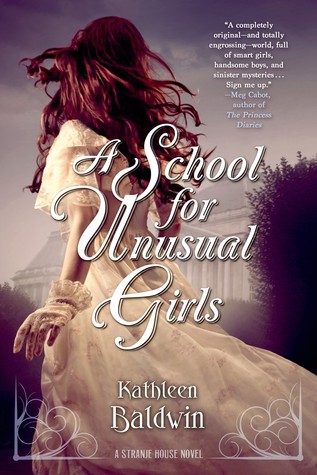 8.)
A School for Unusual Girls
by Kathleen Baldwin -
Add to Goodreads
I just read this book as part of my historical fantasy month and while it sounded like a book I would like, I was surprised at how much I liked it. Perfect for historical fiction fans.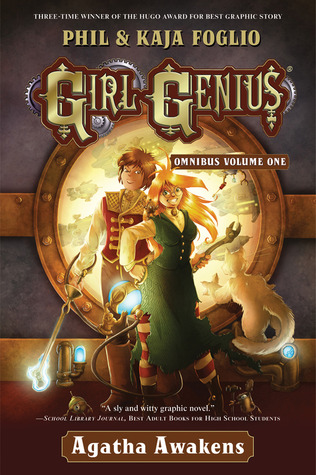 9.)
Girl Genius Omnibus Volume 1
-
Add to Goodreads
When I got into comics, I asked for recommendations for graphic novels and Jessie of Jessie Reads Everything recommended this one. It's steampunk and despite the fact that I haven't gotten really into yet it seems pretty interesting.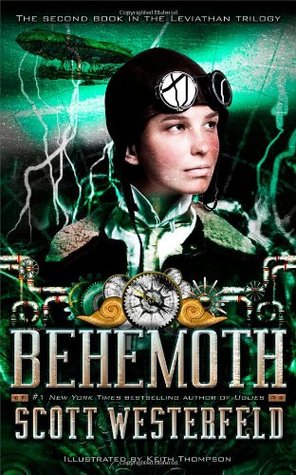 10.)
Behemoth
by Scott Westerfeld -
Add to Goodreads
So I needed an audiobook for this month and I remembered I bought a copy of Leviathan a long time ago and have not had the chance to listen to it yet. I planned to just listen to that one but I seriously loved it so I had to get the next two and my library had them for download!
11.)
Goliath
by Scott Westerfeld -
Add to Goodreads
This series is historical fantasy and is basically an alternate history with a steampunk version of World War I. It's phenomenal. I'm starting the final book in the trilogy (this one) today and I can't wait.
What books are on your list? Have you read any of these? What did you think? Leave me a comment with your thoughts. Thanks for stopping by and HAPPY READING!