Title: After Alice
Author: Gregory Maguire
Published: October 27, 2015 by William Morrow (Harper Collins)
(
Amazon
/
Goodreads
)
Synopsis: From the multi-million-copy bestselling author of Wicked comes a magical new twist on Alice's Adventures in Wonderland, published to coincide with the 150th anniversary of Lewis's Carroll's beloved classic
When Alice toppled down the rabbit-hole 150 years ago, she found a Wonderland as rife with inconsistent rules and abrasive egos as the world she left behind. But what of that world? How did 1860s Oxford react to Alice's disappearance?
In this brilliant new work of fiction, Gregory Maguire turns his dazzling imagination to the question of underworlds, undergrounds, underpinnings — and understandings old and new, offering an inventive spin on Carroll's enduring tale. Ada, a friend of Alice's mentioned briefly in Alice's Adventures in Wonderland, is off to visit her friend, but arrives a moment too late — and tumbles down the rabbit hole herself.
Ada brings to Wonderland her own imperfect apprehension of cause and effect as she embarks on an odyssey to find Alice and see her safely home from this surreal world below the world. If Euridyce can ever be returned to the arms of Orpheus, or Lazarus can be raised from the tomb, perhaps Alice can be returned to life. Either way, everything that happens next is After Alice
*** I recieved an advanced copy of this book from the publisher at BEA. This fact has not changed my opinion. ***
I'm a big fan of Gregory Maguire. I have read many of his books over the years and he continues to entertain me with interesting takes on beloved classics. To me, he is the master of the retelling. So when I saw that he would be at BEA with copies of his new book, I of course had to get my hands on a copy. I was excited to see his take on Wonderland and I was not disappointed.To me, this book is classic Gregory Maguire.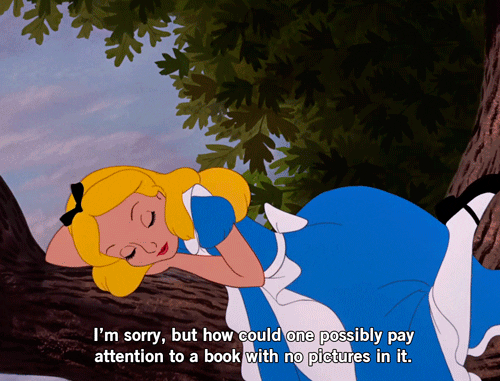 Every time I read one of Maguire's books I am reminded just how much I love his writing style. It's very particular. It has a specific flow and feel to it. The writing is a bit clipped and almost utilitarian. Sometimes with fantasy books and retellings, the author tries for prose that flows with beauty and elegance but Maguire is not like that at all. It sounds like that would be a bad thing but it isn't. It has it's own kind of poetry. It forces you to slow down and take your time with the words. I absolutely found that with After Alice. It's not a long story but I wanted to take my time reading it. The chapters are short but it's not the kind of book that you can power through and read in one sitting. It's the kind of book that forces you to think more critically as you take your time exploring. It took a little while to get accustomed to but when I did, I was really enjoying it.
Unsurprisingly, once again, I loved the retelling aspect of this story and his world-building. This is such an interesting spin on a classic story. Mostly because this book has nothing to do with Alice. Well, that's not entirely true, she is a part of this story, but instead it is actually a book about everyone else. It's part historical fiction as we are taken to 19th Century Oxford with Alice's sister and the local families who are looking for their children. It's also part retelling as we travel to Wonderland but see it through someone different. This is definitely the Wonderland that you know and love. Throughout the story we come across the characters who inhabit this world and locations that are oh so familiar. The Cheshire cat is confusing, the Caterpillar is intimidating, the White Rabbit is illusive, and the Queen of Hearts is shopping off heads it seems far less whimsical. Wonderland is kind of a treacherous place full of obstacles and challenges standing in our hero's way and crazy people adding to if not being those obstacles. And while here it is much of the same, seeing it through fresh eyes makes it feel very different. It is no less absurd and challenging but somehow the fun and whimsy is gone. But that is also classic Maguire. This is not the first classic story he's given a bit of a harder edge and made seem less childlike and fantastic. But that's what made the world so interesting and unique.
But perhaps the different feeling of the world is caused from our characters. Our main character here is Ada, who is so very unlike Alice. Alice is curious, emotional, and rash. Alice seems to be deeply affected by everything she encounters on her journey through this magical land. Ada however, being more thoughtful and intelligent is not as phased by it. She has a goal in mind and will accomplish it despite the challenges. She seems more prepared for Wonderland and frankly better equipped to deal with it's eccentricities. Oddly enough however that makes them seem all the more scary. It's such an strange contradiction. Perhaps it is because Ada is more of a pessimist. She expects the worst so we see the worst. Or maybe because she is singleminded and doesn't view this all as some sort of fun adventure and escape. Ada is less whimsical herself the world reflects that too. It makes for a generally very interesting world and interesting characters.

But I will say I did find the constantly back and forth of the locations to be a bit problematic in terms of the plot development. The two stories connected well but when we were in one place I found myself missing the other. Well honestly, I found myself missing Wonderland. I did like that the book looked at what it may have been like for those around Alice when she went missing, but it detracted a bit from the Wonderland storyline. This way we didn't really get to see things there as much as I would have liked. If it was just in Oxford maybe with a small bit at each chapter from Alice in Wonderland that would have been interesting. But with the two different locations it made things hard to follow at times. I enjoyed both sides but with such a short book I felt like there really wasn't enough time to develop either side.

But on the whole, After Alice was a good and a really interesting retelling. It was great to read another book from a favorite author and see his take on a new and different fantasy world.

Buy/Borrow/Bypass

: Buy/Borrow.

This is not really the kind of book for a casual reader who likes retellings. I would definitely recommend it to those who are fans of Alice in Wonderland though. It's a unique spin on the classic and you get to see the story from a few different angles. I would also recommend it to fans of Gregory Maguire. It has his style all over it and if you are a fan, like me, I think you will enjoy it.

Have you read After Alice? What did you think? Leave me a comment with your thoughts. Thanks for stopping by and HAPPY READING!