Title: The Rose Society
Series: The Young Elites #2
Author: Marie Lu
Published: October 13, 2015 by Putnum Young Readers (Penguin)
(
Amazon
/
Goodreads
)
Synopsis: Once upon a time, a girl had a father, a prince, a society of friends. Then they betrayed her, and she destroyed them all.
Adelina Amouteru's heart has suffered at the hands of both family and friends, turning her down the bitter path of revenge. Now known and feared as the White Wolf, she and her sister flee Kenettra to find other Young Elites in the hopes of building her own army of allies. Her goal: to strike down the Inquisition Axis, the white-cloaked soldiers who nearly killed her.
But Adelina is no heroine. Her powers, fed only by fear and hate, have started to grow beyond her control. She does not trust her newfound Elite friends. Teren Santoro, leader of the Inquisition, wants her dead. And her former friends, Raffaele and the Dagger Society, want to stop her thirst for vengeance. Adelina struggles to cling to the good within her. But how can someone be good, when her very existence depends on darkness?
*** This is the second book in the series. There are not spoilers in this review but you should read The Young Elites before you read this. It's fantastic so just read it, okay. ***
Last year when I read The Young Elites it wrecked me. I mean this of course in the best possible way. It was one of my favorite reads of 2014. Never before have a read such a dark and entrancing YA fantasy with such complex characters. I usually don't love first books in a new series but The Young Elites I did. So when I started The Rose Society, I was both and nervous to see where the story would go. But Marie Lu has done it to me again. She has upped the ante and created another dark and enthralling fantasy read that has left me reeling.
It didn't think it was possible but The Rose Society may even be darker than The Young Elites. We pick up shortly after the events of The Young Elites where things did not go well for Adelina. Now she is plotting her revenge. The plot starts out a little slow but we are honestly just being lulled into a false sense of security. This book is like that quote in Game of Thrones "if you think this has a happy ending, you haven't been paying attention." Once again this book builds to an absolutely thrilling, edge of your seat climax. Along the way there are huge reveals and twists that you don't see coming and keep the shock value going throughout the book. There is also of course tons of action scenes where the characters can show off their powers. This book is definitely not for the faint of heart. From the emotional toll it takes on you to the bursts of thrilling action I was flipping pages like a maniac needing to know what happens next and staying up way to late reading.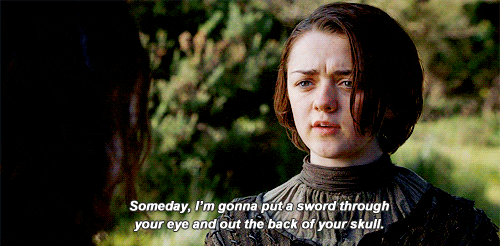 But the plot is not the only thing that is darker about this this book. The characters too are even darker. While this is the kind of book that has multiple perspectives let's be honest, it's all about Adelina Amouretu. And wow, do I love her. She's has gained some understanding and mastery of her powers and it's amazing to see her use them but they are taking their toll on her mentally and emotionally. She's such a complex and deep character. Deep, dark, damaged, and delightful. This is essentially a villain origin story and by the end Adelina descends into into a madness so extreme that it is both terrifying and exciting. What I like most about Adelina is that she's a character doing the wrong thing for the wrong reasons but it feels so right. In The Young Elites it was like a peak into her past. It showed all the bad things that led up to her being evil and because you are along with her through all of it you want her to fight back. She's just a product of her environment after all. I shouldn't support her ruthlessness but she's still so sympathetic. How do you do that Marie Lu? How?
But that may be because all of these characters are devious and self-interested. Every. Single. One. We get more time with some old characters who have development that makes you love and hate them at the same time. Of course Teren Santoro is back being crazy and terrifying. His self-loathing and his devious actions are pretty next level here. Raffaele is also back and manipulating people with his powers. His character arc throughout this series is such an interesting one. And Violetta is back as well. She seems to be the only person who is keeping Adelina grounded. Their relationship is so complex. You can tell they love each other but they both don't always know the best way of showing it is. Violetta is a character I wish had POV chapters to be entirely honest. I want a look inside her head. Then there are the new characters. We get to see Maeve more who was introduced at the end of The Young Elites and I want more of here, she's really interesting. And we also get some new Elites who are pretty dark as well. Like I'm pretty sure even Marie Lu's lovable rogue, a thief who helps Adelina, is dark and devious.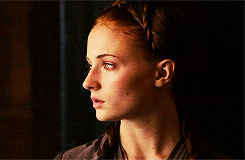 We also get to explore more of the world of this series, a world just as dark. The magical system here is one of my absolute favorites. There are clear rules and the powers come from a very specific place but they are also so varied and interesting. And everyone's powers are getting so much stronger now, especially Adelina's so it's great to see them used and explored. And some of the new characters have really amazing and interesting powers as well. We also get to explore more locations. In the beginning of the book there are representatives of new cultures and new locations to visit. But the best new knowledge of this world was the exploration of the powers. I am so curious to see where this will lead us in the final book. I of course have a harebrained theory about what the endgame will look like. And that to me is the sign of a great book. If I'm theorizing I'm invested.
And I'm definitely invested in The Rose Society. Once again Marie Lu blew me away with this dark fantasy world. The characters are complex and devious, the plot is action-packed and full of shocking twists, and the world is interesting and unique. But be prepared when you read this book, it will hit you right in the feels.
I give The Rose Society by Marie Lu 9.5 out of 10



Buy/Borrow/Bypass:

BUY!

If you loved The Young Elites you will not be disappointed by the next installment of this series. It's dark and emotional in the best possible way. Without a doubt this is a book that fantasy fans should get their hands on, especially if you want a dark villain origin story. It's unlike anything in the YA fantasy game right now and it's amazing!

Have you read The Rose Society? What did you think? Leave me a comment with your thoughts. Thanks for stopping by and HAPPY READING!