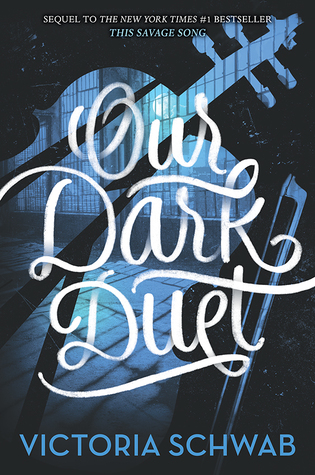 1.) Our Dark Duet by Victoria Schwab
-
Add to Goodreads
This book comes out in a few weeks and I am super excited to read it. I am a huge fan of Victoria's books and This Savage Song was one of my favorite books of last year. I can't wait to see the dark turns this book takes.
2.) Ash and Quill by Rachel Caine
-
Add to Goodreads
I'm a huge fan of this series and I am super excited for the third book in the series. It's a cool and dark alternate history. I thought it was only going to be three books but I heard it's actually going to be five, which is exciting.
3.) The Dire King by William Ritter
-
Add to Goodreads
This is one of my most anticipated books of the year. It's the fourth and final book in the Jackaby series and I am anxiously awaiting knowing how it ends. I just read the first five chapters on Netgalley and it just made me want the book more.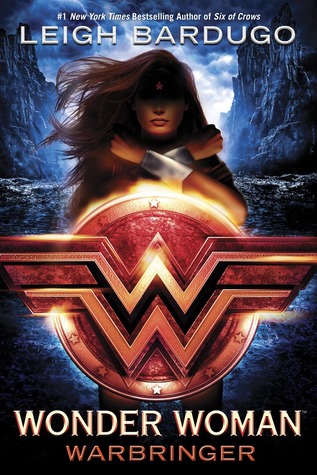 4.) Wonder Woman: Warbringer by Leigh Bardugo
-
Add to Goodreads
When I heard that YA authors were writing books about DC superheroes I got super excited. The first one to come out is the one I am most excited about, Leigh Bardugo writing a Wonder Woman book. This could not be more perfect.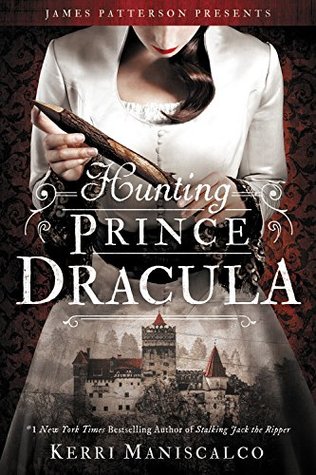 5.) Hunting Prince Dracula by Kerri Maniscalco
-
Add to Goodreads
Stalking Jack the Ripper was my favorite debut of last year and one of my favorite reads so obviously its sequel is one of my most anticipated reads of the second half of the year. I've been talking about this one a lot lately so this shouldn't be a surprise.
6.) Invictus by Ryan Graudin
-
Add to Goodreads
I was a huge fan of the Wolf by Wolf duology so I'm excited for more Ryan Graudin books. But even if it wasn't this author I would still be super excited about a boy who was born outside of time failing his exam to be a time traveler.
7.) Before the Devil Breaks You by Libba Bray
-
Add to Goodreads
I have been anxiously awaiting the next book in The Diviners series for two years now. I'm a huge fan of Libba Bray and this series is so amazing and dark. I mean just the title makes me excited about what will happen.
8.) That Inevitable Victorian Thing by E.K. Johnston
-
Add to Goodreads
I loved Exit Pursued by a Bear and so I'm really interested to read Johnson's next book. Plus it's a book set in a near future alternate history where the British Empire never fall, the American Revolution never happened, and I assume people are obsessed with the Victorian era.
9.) Wild Beauty by Anna-Marie McLemore
-
Add to Goodreads
I loved both on Anna-Marie's previous books so anything by her I am pumped to read. She writes amazing magical realism books and I'm sure this one will be no exception. Plus look at that cover, it's super gorgeous.
10.) All the Crooked Saints by Maggie Steifvater
-
Add to Goodreads
I am also a huge fan of Maggie's work. Is this just a list of the new books by my favorite authors? Maybe. But this one is also magical realism and there are owls involved so you know I'm excited. I know there is some controversy about this book but I love Maggie.
11.) The Knowing by Sharon Cameron
-
Add to Goodreads
I LOVED The Forgetting. It was one of my most surprising reads of last year, both in what happened and by how much I liked it. I didn't even know that it was getting a sequel, but it is and I am super excited to read it.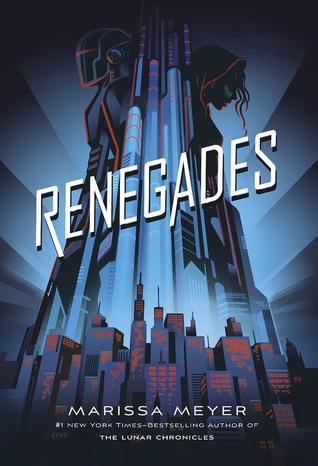 12.) Renegades by Marissa Meyer
-
Add to Goodreads
I am a sucker for books about superheroes. I am also a sucker for Marissa Meyer books. Combine the two and naturally you have me excited. Plus I'm interested so see Marissa to do something other than retellings and for her take on superheroes.
There you have it. All the books for the second half of 2017 that I am super excited to read. What are your most anticipated reads of the second half of the year? Do we have any in common? Leave me a comment with your thoughts. Thanks for stopping by and HAPPY READING!