So last month we had a mother's day themed prompt and I shared some of the worst mom's in literature. So this time I decided I wanted to some of the best Dad's. It was originally pretty hard to think of but once I started thinking about it more they just kept flowing.
Of course Mr. Weasley has to be on this list. He's around for anything and everything when it comes to his kids and he and his wife Molly (one of the best mom's) basically adopted Harry without a second thought. Plus Mr. Weasley seemed like a realistically awkward dad with all that rubber duck talk and what not.
Dr. Covey is great because when his wife died and he was forced to raise three girls on his own he did it and he did it well. He's not perfect but he's such a genuine and sweet dad. Plus I love that even though he's a doctor he's always around.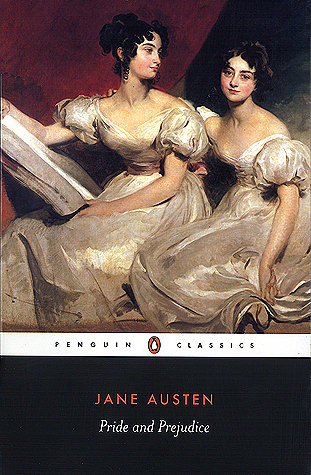 3.) Mr. Bennett in Pride and Prejudice by Jane Austen
-
Add to Goodreads
Mr. Bennett must have more patience than anyone ever. Not only is he surrounded by women but his wife made my bad mom list and is super frustrating. How a totally sane and nice guy can be married to her I'll never understand. Also, shout out to him for telling Lizzie not to marry Mr. Collins.
I really like this series. It's such a fun heist kind of series. Plus with Janet Evanovich you know it's full of quirky and funny characters. Jake is one of those. He's a retired military operative who helps Kate out and is seriously hilarious.
When his daughter goes blind, this man does everything he can to help her and make sure she knows her way around, I mean he builds a miniature replica of the town so she can figure out how to navigate it and find her way home. It's so sweet.
Thinking of All the Light We Cannot See also makes me think of The Book Thief. Liesel is adopted by the Hubermann's and Hans could not be sweeter. He is the ubermensch after all. No but seriously, he's like the ideal adoptive father.
7.) Matthew Cuthbert in Anne of Green Gables by L.M. Montgomery
-
Add to Goodreads
Speaking of ideal adoptive fathers. Seriously, do I even need to explain why Matthew is amazing. He's one of those strong silent types of fathers but when it comes right down to it he's super sweet and so kind to Anne.
This is a series that is mostly full of terrible parents. Seriously, most of these characters have some kind of daddy issues and who can blame them? But I think The Red Viper is a pretty good dad. He has bastards all over the continent but unlike some people (cough cough Robert cough) he actually takes care of them and makes them badass female fighters.
Sergei is Vika's father as well as her mentor. He raised her on a remote island so he could teach her how to do magic, which I think is a pretty cool way to treat your enchanter kid. Plus in The Crown's Game he basically sacrifices everything for her to hopefully win.
Dr. Erland is (spoiler alert) Cress's father and despite not being around for much of her life, he is still a pretty good dad. He does everything he can to keep his daughter safe and to find her, even going to earth. He also tries to find a cure to disease to help her and other children.
Honorable Mention to some horrible dad's.
Adelina's Dad in The Young Elites by Marie Lu
He basically tortures his daughters to find out if Adelina is an Elite.
Straf Venture in The Mistborn Trilogy by Brandon Sanderson
Straf is Elend's father and he is terrible. Just terrible.
Adam's Dad in The Raven Cycle by Maggie Steifvater
This is probably not a surprise if you've read this series.
And like all the dad's in A Song of Ice and Fire by George R.R. Martin but like mostly Tywin Lannister.
There you have it. My top ten great and a few terrible dads in literature. What dad's made your list? Leave me a comment with your thoughts. Thanks for stopping by and HAPPY READING!