A weekly meme hosted by
The Broke and the Bookish
If you didn't know, June is Audiobooks months. If you know me well you know that I love me some audiobooks. I love to listen to them at work, on public transportation, or long trips in the car, while doing chores around the house, on walks. Basically anywhere and everywhere. So this week's prompt is recent adds to your TBR from X genre. And so in honor of audiobook month and my love of audiobooks that is my list for this week.
1.) The Thief by Megan Whalen Turner
-
Amazon
/
Goodreads
/
Audible
Narrator: Steve West
I will listen to any book that is narrated by Steve West. But I have heard really good things about this series and I have been wanting to read it for awhile now. This is always the perfect thing when your favorite narrator does a book you want to read.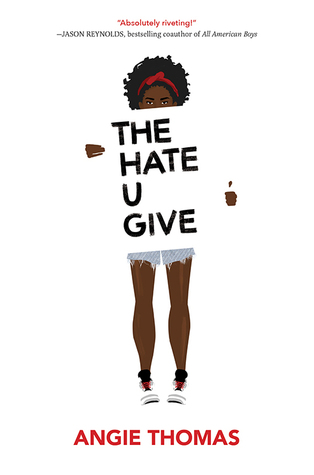 2.) The Hate U Give by Angie Thomas
-
Amazon
/
Goodreads
/
Audible
Narrator: Bahni Turpin
I have been waiting for the hype of this book to die down a little bit but I definitely want to read it and the fact that it's narrated by someone who I really like makes me totally want to listen to the audiobook.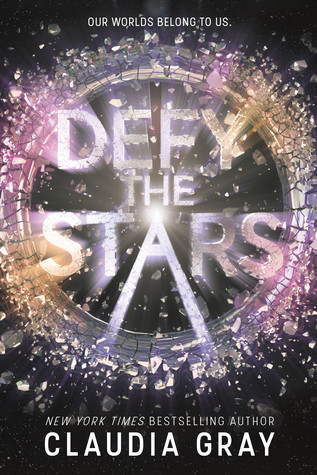 3.) Defy the Stars by Claudia Grey
-
Amazon
/
Goodreads
/
Audible
Narrator: Nate Begle
I got an ARC of this from Nertgalley and like a dummy I never downloaded it before it was archived. I still really want to read especially because I've heard good things and it seems like the kind of book which I could enjoy on audio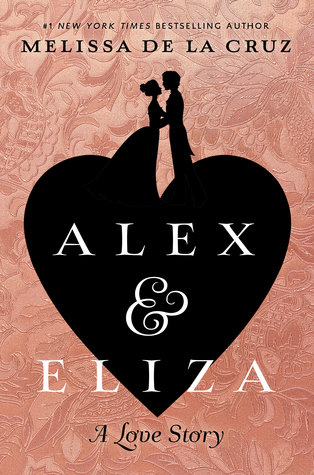 4.) Alex and Eliza by Melissa de la Cruz
-
Amazon
/
Goodreads
/
Audible
Narrator: Cassandra Campbell
I wouldn't normally want to listen to this book on audio but I have heard a few books that Cassandra Campbell narrated and I liked them. I'm not sure I will be able to swing a physical copy of this book but maybe with an Audible credit.
5.) Spindle Fire by Lexa Hillyer
-
Amazon
/
Goodreads
/
Audible
Narrator: Lauren Fortgang
I love the concept of this book. I am all for fairy take retellings with strong fantasy elements. Plus it is narrated by Fiona Hardingham who I very much enjoy. I feel like she is a perfect match for this book too and I really want to listen to it.
6.) The Shadow Land by Elizabeth Kostova
-
Amazon
/
Goodreads
/
Audible
Narrator: Barrie Kreinik
I love Elizabeth Kostova and it broke my heart to DNF this book. But maybe I wasn't in the mood for it or maybe I just didn't have the right format. There has been a few times where I enjoyed a book better on audio. Plus I feel like Elizabeth's writing works well with that format.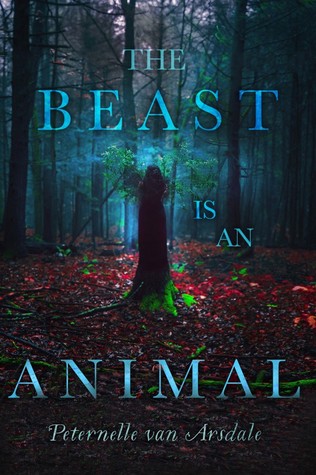 7.) The Beast is an Animal by Paternelle van Arsdale
-
Amazon
/
Goodreads
/
Audible
This is another book that I think sounds super interesting but I didn't get a chance to read it when it came out. Plus I also really like this narrator, Candace Thaxton. She narrated The Diabolic which I was obsessed with and I want to listen to more of her audios.
8.) Dividing Eden by Joelle Charbonneau
-
Amazon
/
Goodreads
/
Audible
Narrator: Lauren Fortang
This book comes out today and it sounds right up my alley. I mean it's a fantasy with a strong political intrigue element and a good versus bad theme. Plus I also like the narrator, Lauren Fortang. She knows how to set a scene.
9.) The Gender Game by Bella Forrest
-
Amazon
/
Goodreads
/
Audible
Narrator: Rebecca Soler and Zachary Webber
Audible keeps recommending this book to me and I'm always like, "why, Audible?" And then I realized it was narrated by Rebecca Soler and I was like "GIVE IT TO ME NOW!" Plus it has multiple narrators which I always enjoy.
10.) The Traitor's Kiss be Erin Beaty
-
Amazon
/
Goodreads
/
Audible
Narrator: Kathleen McInerney
Yet another book which comes out today. This one also sounds totally up my alley and is the kind of book that I would enjoy in an audio format. That really is the only reason, I don't know this narrator but I'm excited to maybe give her a try.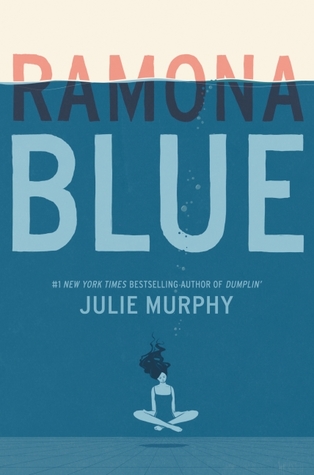 11.) Ramona Blue by Julie Murphy
-
Amazon
/
Goodreads
/
Audible
Narrator: Therese Plummer
I'm about to listen to my first book narrated by this author, This Savage Song. I'm not sure why I haven't listened to any of her stuff before. She's pretty prolific. But also, I really like Julie's books and this one sounds good. I need to read it
12.) And Then There Were Four by Nancy Werlin
-
Amazon
/
Goodreads
/
Audible
Narrator: Jorjeana Marie, Michael Crouch, and James James
After listening to Simon Vs. I realized how much I love Michael Crouch as a narrator and think he's a pretty good fit for this book. So is Jorjeana Marie. I listened to her narrate a different mystery and she did a great job.
There you have it, the audiobooks that I recently added to my Audible wishlist. Do you listen to audiobooks? Have you listened to any of these? Have you read them? What did you think? Leave me a comment with your thoughts. Thanks for stopping by and HAPPY READING!