A weekly meme hosted by
The Broke and the Bookish
Top Ten Tuesday is back! Who's excited! Me. I'm excited. It's been so long since we had a Top Ten Tuesday prompt. I almost forgot how to do these. Honestly, it took me forever to come up with an idea.I was originally going to do something with superheroes because this is superhero month, but I did that like a year ago and the answers would basically be the But after talking to Michelle I get an idea.
AVATAR THE LAST AIRBENDER! I'm a huge fan of Avatar The Last Airbender (and The Legend of Korra of course). It's one of my favorite shows and one of my all-time favorite magical systems. I judge most magical systems against this one. SO here are some of the ones I would recommend to people who are also fans of the series.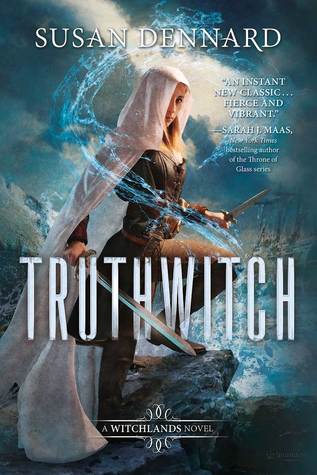 1.) Truthwitch by Susan Dennard
- My Review /
Goodreads
This one is probably one of the most obvious. There are a lot of Avatar vibes to this series. First of all you have the magical system which is basically elemental magic but with a few other different types of powers thrown in. Then you have the different kingdoms and the fact that there is some history and mythology to the magic.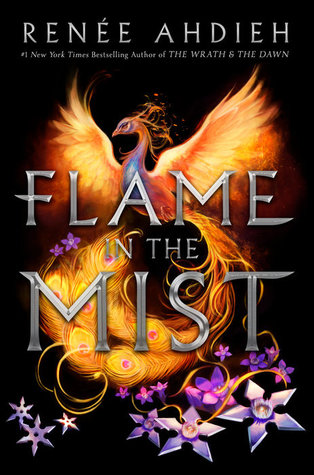 2.) Flame in the Mist by Renee Ahdieh
- My Review /
Goodreads
I read this shortly after it came out and I definitely felt like there was a lot of The Last Airbender vibes to it. Both of these stories are high fantasies influenced by Asian culture and Asian mythology. There is also a lot of political intrigue and some elemental magic
3.) Snow Like Ashes by Sara Raasch
- My Review /
Goodreads
This is the other pretty obvious choice for this list. Maybe the most obvious. But here it's mostly because of the setting and world. This is a book where there are a handful of kingdoms where people look very similar and a lot of political stuff.
4.) The Storyspinner by Becky Wallace
- My Review /
Goodreads
I'm a really big fan of this series and I don't think enough people talk about it. It's a super creative YA fantasy and definitely gives me the same vibes as Avatar the Last Airbender. For one thing there is a return of magical person/people who everyone thought was gone or a myth.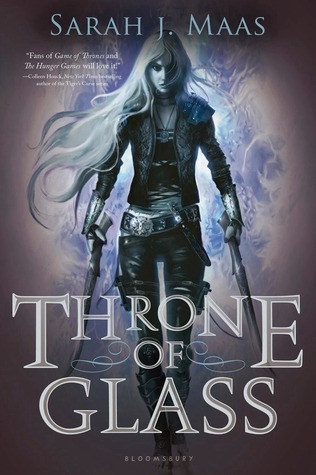 5.) Throne of Glass by Sarah J. Maas
- My Review /
Goodreads
So I feel like I can't talk about why this is similar to Avatar the Last Airbender without spoiling things for you. But like really, do people not know the big reveal in this series? Okay, I'll keep it vague. There's magic. Someone's basically a firebender.
6.) Shades of Magic by V.E. Schwab - My Review /
Goodreads
There is some really fantastic magic in this series and a little bit of it is elemental magic similar to that of Avatar The Last Airbender. I definitely felt the ATLA vibes from the second book in the series because it brought in people from different countries and there was a tournament that was super Legend of Korra-esque.
7.) Shadow and Bone Trilogy by Leigh Bardugo
- My Review /
Goodreads
This is a book that has a magical system that is basically elemental magic. And it's similar to Avatar The Last Airbender in that there are really only a few different types of bending, I mean Grisha powers that you can have. Plus there's some political stuff too.
8.) The Burning Sky by Sherry Thomas
- My Review /
Goodreads
I have only read the first book in this series but I imagine the other books are similar and that the magical system is the same. Because this is a magical system with elemental magic that is really interesting and similar. Plus there is one moment that is very Azula like and I freaking love Azula.
9.) Three Dark Crowns by Kendare Blake
- My Review /
Goodreads
I really enjoyed this book for many different reasons. One, I thought the magic was fantastic and it felt really similar to ATLA, especially because one of the main characters is an elemental magician who is trying to control all the elements.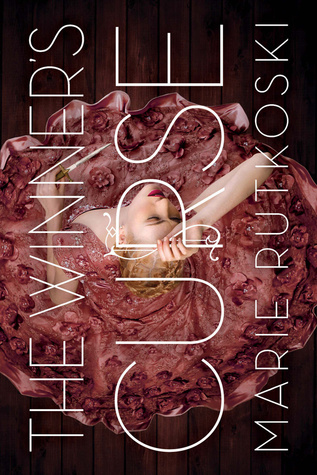 10.) The Winner's Curse by Marie Rutkowski
- My Review /
Goodreads
And finally, another book that is on the list because of its world. This is a world with different kingdoms including one which is more militaristic that has overtaken the other. But the people in the conquered kingdom are fighting back and I feel the ATLA vibes in that.
11.) Mistborn by Brandon Sanderson
- My Review /
Goodreads
I wasn't going to include this one but it definitely has some Avatar vibes to it. A lot of the book revolves around a prophesied savior and whether or not they have been found. Plus the magic, while not elemental is similar and has the same structure/is tied to an innate ability.
There you have it, the ten books I would recommend to fans of Avatar: The Last Airbender. Are you a fan of Avatar (the original and best Avatar!)? What books would you recommend? Leave me a comment with your thoughts. Thanks for stopping by and HAPPY READING!