Title: Beastly Bones
Series: Jackaby #2
Author: William Ritter




Published: September 22, 2015 by Algonquin Young Readers


(Amazon / Goodreads)

Synopsis: The highly anticipated follow-up to the "rich world" of the "lighthearted and assured debut," featuring an "irresistible character" whose first thrilling and original adventure "demands sequels."
"I've found very little about private detective R. F. Jackaby to be standard in the time I've known him. Working as his assistant tends to call for a somewhat flexible relationship with reality."
In 1892, New Fiddleham, New England, things are never quite what they seem, especially when Abigail Rook and her eccentric employer R. F. Jackaby are called upon to investigate the supernatural.
First, a vicious species of shape-shifters disguise themselves as a litter of kittens, and a day later, their owner is found murdered with a single mysterious puncture wound. Then in nearby Gad's Valley, now home to the exiled New Fiddleham police detective Charlie Cane, dinosaur bones from a recent dig mysteriously go missing, and an unidentifiable beast starts attacking animals and people, leaving their mangled bodies behind. Charlie calls on Abigail for help, and soon Abigail and Jackaby are on the hunt for a thief, a monster, and a murderer
**** I received an advance copy of this book from the publisher in exchange for an honest review. This fact has not changed my opinion. ****
I absolutely loved Jackaby, it was one of my favorite books of 2014 after all, and for that reason I was a little nervous and a lot excited to read it's unexpected sequel Beastly Bones. But those fears were quickly put to rest with another quirky and action-packed mystery.
One of the things I love so much about this series is the characters who perfectly capture the humor and quirky nature of this book. We of course have Jackaby, who is without a doubt the quirkiest character in this book and that is kind of hard to do. He is too smart for his own good, but that makes him a brilliant supernatural detective. One of the things that makes him so fun and interesting is his approach to these supernatural elements. It's perfectly natural and scientific to him and he oftem has very deadpan explanations of it all. It makes him quite socially awkward and very fun. But the book is told from the perspective of Abigail Rook, his assistant. Abigail could not be more opposite and so she keeps Jackaby grounded. She's the audience stand-in here and she has the same skeptical and excitable attitude that I have to it all. I loved Abigail's development in this one and how take charge and resourceful she is. She even breaks a few gender norms, which I loved.
But Jackaby and Abigail aren't the only characters that are back. We get to see Jenny again who had some interesting moments, Douglas the duck, and even Marlowe makes a brief appearance. But the character I'm most excited to see again is Charlie Cane. I'm so glad he's back in Abigail's life and on the case with Jackaby. He just has such a great dynamic with them both. And then of course there are the new characters like Hank Hudson, an old friend of Jackaby's a trapper and hunter with a particular interest in the odd and unusual, two bickering paleontologists who add even more comic relief and conflict at the same time, and a very energetic reporter who is never too far from trouble. These characters, along with our main characters, are what makes the book so engaging and fun.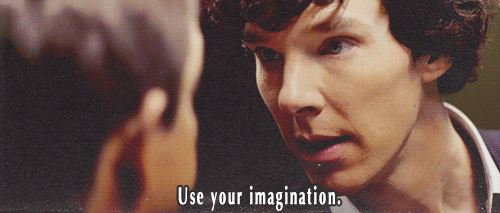 The humor of the characters is off-set by a world where anything is possible and supernatural and mythological creatures walk among us committing crimes. This series is the perfect example of Historical Fantasy to me. It takes a historical location and adds supernatural creatures. No one element overwhelms the other. The setting of New Fiddleham is just as interesting as the fact that there is a ghost and shape-shifting cats. Speaking of those cats, or should I say chameleomorphs. So fun and interesting, and really represents what I mean about the historical combination. There were some truly brilliant supernatural elements in this book both big and small. And Jackaby's no-nonsense scientific approach to it all makes them even more engaging and fun. It's the perfect blend of fantasy, mystery, and history that is so entertaining.
And all of this worked together to develop and intricate and thrilling plot that had me on the edge of my seat. Jackaby is a short and quick read but it's also the kind of book where you don't want to put it down. It's extremely well-paced and plotted even better. Everything really built to quite the high-stakes climax. Along the way it even contained a few surprises and big reveals that caught me off guard. What this series does so well is the red herring. You're over here paying attention to one thing and something else is the real focus. I loved in the first book how the mystery was solvable and here while the clues were all there for me I didn't quite figure it out which is kind of nice. I also loved the fact that small things from the beginning of the book came back into play in a big way for the conclusion. It was all so well plotted. It had me fiendishly turning pages needing to find out what happened next while loving it so much I didn't want it to end at the same time.
Fans of the first book will love this second take with Jackaby and the way Beastly Bones set things up for more in the series. I can't wait to see where the next book takes us and I'm so glad we get more. This book was brilliant, fun, and exceptionally well-written.
I give Beastly Bones by William Ritter 10 out of 10



Buy/Borrow/Bypass:

Buy

. I seriously love this series so much. It's fun and creative. It's a quick and engaging read and so charming just like the characters, and with the supernatural world and plot full of mystery and surprises it really has something for everyone. I would particularly recommend it to people who are fans of supernatural mysteries, magical realism, or anyone looking for something a little different.

Have you read Jackaby? What did you think? Leave me a comment with your thoughts. Thanks for stopping by and HAPPY READING!