Title: The Scam
Series: Fox and O'Hare #4
Author: Janet Evanovich and Lee Goldberg
Published: September 15, 2015 by Balantine (Random House)
(
Amazon
/
Goodreads
)
Synopsis: Nicolas Fox is a charming con man and master thief on the run. Kate O'Hare is the FBI agent who is hot on his trail. At least that's what everyone thinks. In reality, Fox and O'Hare are secretly working together to bring down super-criminals the law can't touch. Criminals like brutal casino magnate Evan Trace.
Evan Trace is running a money-laundering operation through his casino in Macau. Some of his best customers are mobsters, dictators, and global terrorists. Nick and Kate will have to go deep undercover as high-stakes gamblers, wagering millions of dollars—and their lives—in an attempt to topple Trace's empire.
It's a scam that will take Fox and O'Hare from the Las Vegas strip, to the sun-soaked beaches of Oahu's North Shore, and into the dark back alleys of Macau. Their only backup—a self-absorbed actor, a Somali pirate, and Kate's father, and an ex-soldier who believes a rocket launcher is the best way to solve every problem. What could possibly go wrong?
*** I received an advanced copy of this book from the publisher via NetGalley. This fact has not changed my opinion of the book ***
I so love my annual Fox and O'Hare read. It always comes at the perfect time. Right after I read a book full of feels that threats to overtake me with a book hangover (cough cough Queen of Shadows cough). This series is the perfect palate cleanser. It's a lighthearted globe-trotting adventure, an interesting and engaging heist style mystery, and fun and quirky characters. The Scam once again took me for a great ride.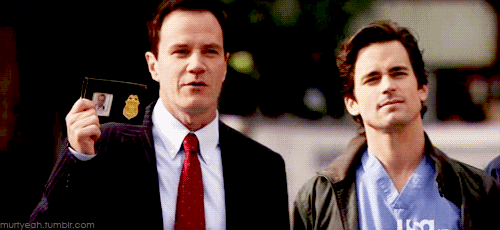 My favorite thing about this book is the characters. Thy are so fun and quirky and you can't help but love them. We of course have our main characters, Nick Fox who is a notorious thief on the America's Most Wanted list, and Kate O'Hare an FBI agent. Nick and Kate could not be more different. Their relationship started very adversarial but at this point they have so much respect for one another and they make a great team. And as their professional relationship grows, so does their personal. And oh what banter they have. My favorite thing about them might be that they break the gender norms. Kate is the brawn. She's kickass and tough and more than once in the book she shows that to unsuspecting characters. Meanwhile Nick is the brains of the operation. He creates these elaborate plans and is always two steps ahead of everyone. In the course of four books it had been great getting to know these characters and seeing their development.
However it is the secondary characters that really shine with this series. Many of them have very little screen time but they make a big impression.
I'm a huge fan of Kate's father Jake. He reminds me a bit of Kieth Mars. He treats his daughter as more of an equal but he has so much love and compassion for her. I also loved seeing more of Boyd, who is a terrible method actor who takes his parts entirely too seriously but that makes him so fun in these cons. He gets to play a Canadian mobster in this one and his mention of Tim Horton's and poutine made me so very happy. There were also some fantastic new characters who would fall in the villain category. But when you have dubious main characters who have to also have some dubious villains.
And once again Evanovich and Golberg have given me an interesting and engaging plot. It's a cinematic globe-trotting adventure but it's also a heist style mystery. The schemes and cons that they plan are always so elaborate and interesting.
But as the reader you are privileged to how they are going to achieve their goal but things never go according to plan. It's great to watch them go through all the steps and then see things get all messed up. Keeps you on your toes. I was even worried about how they were going to get out of a particular scrape. Nothing ever goes according to plan, which is totally fine because then you can watch them improvise. But because things don't go as planned the larger plot was a bit muddled. Things had to change about 2/3rds of the way in which made the pacing a little strange as well as the second plot point had to rap up a little too quickly for my taste. Plus the way the book ended was so frustrating. It wrapped up the general plot of the story and left me needing the next book right away!
The Scam is the perfect change of pace for mystery month. It's lighthearted and fun but a interesting and engaging story that I just powered through. I'm just loving this series more and more with every passing book. I love the characters and the adventure the authors take us on.
I give The Scam by Janet Evanovichand Lee Goldberg a 8.5 out of 10
Buys/Borrow/Bypass: Buy. If you are a fan of Cozy Mysteries especially books by Janet Evanovich or Lee Goldberg then pick this one up. If you're looking for a fast and fun read with quirky characters to get you out of a book slump or just a refreshing change of pace grab this.
Have you read The Scam? What did you think? Leave me a comment with your thoughts. Thanks for stopping by and HAPPY READING!