A weekly meme hosted by
Breaking the Spine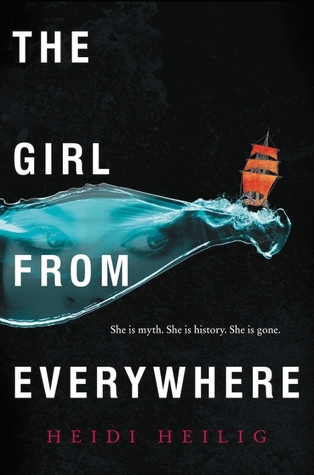 Title: The Girl from Everywhere


Author: Heidi Heilig

Published: February 16, 2016 by Greenwillow (HarperCollins)




Synopsis: Heidi Heilig's debut teen fantasy sweeps from modern-day New York City to nineteenth-century Hawaii to places of myth and legend. Sixteen-year-old Nix has sailed across the globe and through centuries aboard her time-traveling father's ship. But when he gambles with her very existence, it all may be about to end. The Girl from Everywhere, the first of two books, will dazzle readers of Sabaa Tahir, Rae Carson, and Rachel Hartman.

Nix's life began in Honolulu in 1868. Since then she has traveled to mythic Scandinavia, a land from the tales of One Thousand and One Nights, modern-day New York City, and many more places both real and imagined. As long as he has a map, Nix's father can sail his ship, The Temptation, to any place, any time. But now he's uncovered the one map he's always sought—1868 Honolulu, before Nix's mother died in childbirth. Nix's life—her entire existence—is at stake. No one knows what will happen if her father changes the past. It could erase Nix's future, her dreams, her adventures . . . her connection with the charming Persian thief, Kash, who's been part of their crew for two years. If Nix helps her father reunite with the love of his life, it will cost her her own.

In The Girl from Everywhere, Heidi Heilig blends fantasy, history, and a modern sensibility with witty, fast-paced dialogue, breathless adventure, and enchanting romance
This book is without a doubt one of my top three most anticipated debuts. It sounds absolutely amazing and right up my alley. For one thing, I am a total sucker for books about time travel as a fan of both historical fiction and fantasy/science fiction (let's not get into a discussion of which genre time travel falls into). And you all probably know my love for maps so the fact that this book has that as an element is amazing. But I also think the idea of the main character having to save herself from no longer existing. Such interesting, much drama.
I also really like that it is also taking the reader to places throughout history that you don't see very often. Hawai'i in 1868, so cool. I'm really excited to explore that location and if there is a dashing thief there too, I'm even more interested. Time travel + thieves/pirates = happy Cassi
The few early reviews I have seen for this book have been really good. I know people have really liked it, and I am expecting to do the same when I get my grabby hands on a copy.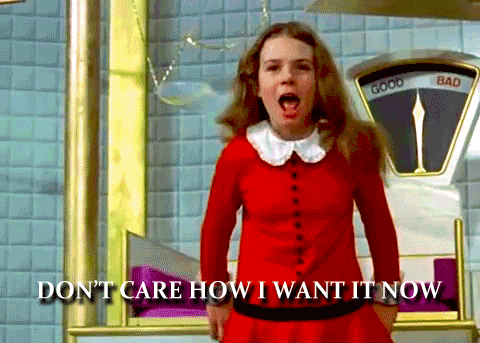 What about you? What are you waiting for this Wednesday? Are you waiting on The Girl from Everywhere along with me? Leave me a comment with your thoughts. Thanks for stopping by and HAPPY READING!