So I have not been able to go to book club the past few months because I have been so busy with work. It's been a real bummer. Especially because in October they read a book that absolutely loved and wanted to talk about with people. That book, was Illuminae. So in honor of that I present ten more Science Fiction books I want my book club to read so that I can talk to them about it.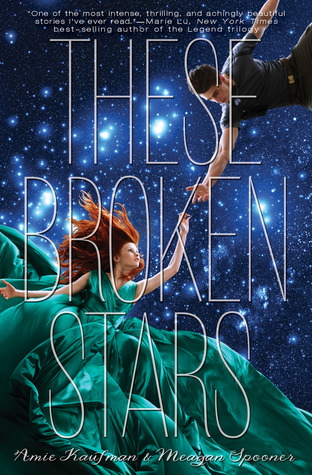 1.) The Starbound Trilogy by Amie Kaufman and Meagan Spooner
-
My Review
I mean if they read Amie's other collaboration why not this one? Plus these books are so good. And there is something for everyone: action, adventure, mystery, and romance.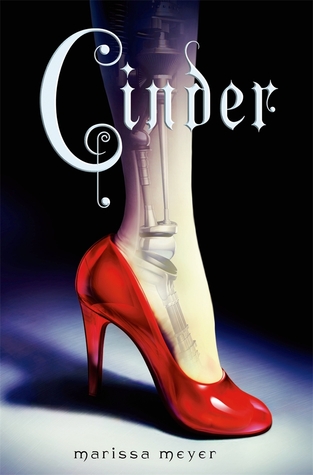 2.) The Lunar Chronicles by Marissa Meyer
-
My Review
I think a lot of the members of my book club have read some if not all of The Lunar Chronicles. But to the ones who haven't they need to. And if your book club likes sci fi, for sure they should read this series. It has great characters and a cool sci-fi world.
3.) Steelheart by Brandon Sanderson
-
My Review
Well a Sanderson book has to be on my recommended reads list. I know a few of the fantasy fans in my book club have read some Sanderson but I totally recommend this one to sci-fi fans. It's about superheroes is full of surprises.
4.) The Scorpion Rules by Erin Bow
-
My Review
Speaking of surprises, this book. I think people may have avoided this book because it seemed like a rehashing of the dystopia that has been flooding the market but it's not. It's super creative and feels more like hard sci-fi that I expected.
5.) The Firebird Trilogy by Claudia Gray
-
My Review
I really want people to read this so I can talk to them about it. It's multiverse stuff is really fanatastic and interesting. Plus the third book in the trilogy is out today so you can binge it. And if people read this series I can talk to them about the final book.
6.) Ready Player One by Ernest Cline
-
My Review
One of my absolute favorite new sc-fi reads that is also kind of dystopia but actually more of hard sci-fi. I love the themes of this book so it would be great to talk about in book club. Plus I know some people are audio fans in my book club and the audio for this is fantastic.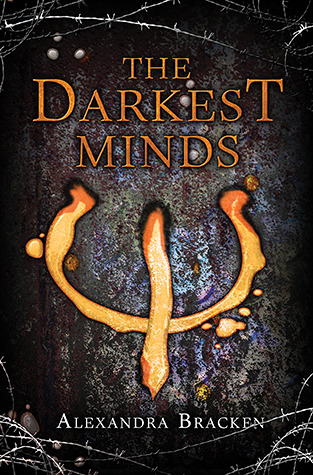 7.) The Darkest Minds by Alexandra Bracken
-
My Review
So this is the one on the list that is the most dystopian. But it's my favorite dystopia and it is also kind of about people with super powers. I mean I just really like it and want my book club to read it.
8.) The Forgetting by Sharon Cameron
-
My Review
This one is a pretty recent release but it's so good. It's another one that I thought was going to be more dystopia, or even fantasy. I did not know what genre this book was to be honest. But it's science fiction and it's amazing.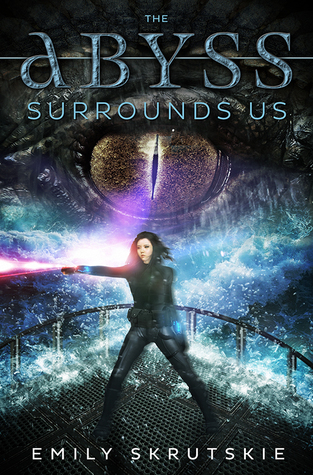 9.) The Abyss Surrounds Us by Emily Skrutsie
-
My Review
I really liked this book and I don't think it got enough attention when it came out. It's not only a diverse read with a PoC protagonist but also LGBTQI+. And it's about training futuristic sea monsters and pirates. It's amazing!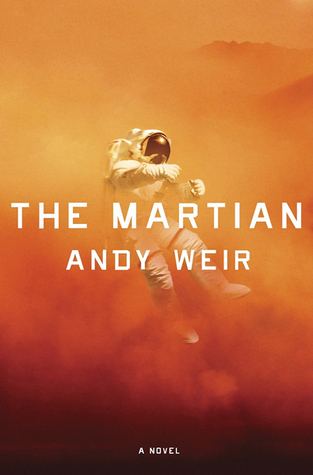 10.) The Martian by Andy Weir
-
My Review
This was one of my favorite reads of last year and an amazing science fiction book. It's surprisingly funny too and has a ton of science that fans of the genre will enjoy. And it's another book on this list with a great audiobook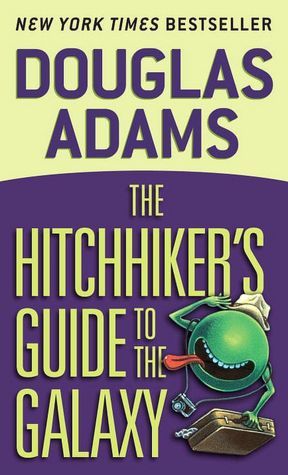 11.) The Hitchhiker's Guide to the Galaxy by Douglas Adams
-
My Review
Finally, the most classic of all sci-fi on this list. This is such an amazing serious. It's hilarious, silly, thrilling, and interesting. All fans of sci-fi should read it if they haven't.
Honorable Mention
12.) The Illuminae files by Amie Kaufman and Jay Kristoff
-
My Review
Obviously I think other book clubs need to read this one. Mine has already read Illuminae but now they need to read Gemina. And then I can say "poor cow cows" to them and they'll get it.
There you have it, all the books I receommend to the members of my book club and yours if they like science fiction. These are some of my recent favorites as well as some old favorites. What books wou;d you recommend? What made your list? Leave me a comment with your thoughts. Thanks for stopping by and HAPPY READING!